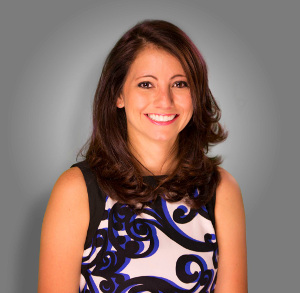 Mullican Flooring has promoted Amber Oaks to marketing manager.
Amber Oaks has been promoted to marketing manager for Mullican Flooring.
In her new position, Oaks will be responsible for the oversight of market research and strategic planning, along with design elements for company merchandising, website development and marketing materials. She will also oversee special promotions, trade shows and merchandising accounts. 
Oaks joined Mullican Flooring in 2012 as marketing and claims coordinator. She will continue to work out of the company's headquarters in Johnson City, Tenn.
"Amber has been an asset to Mullican Flooring from the beginning," says Brian Greenwell, Mullican's vice president of sales and marketing. "We are privileged to have her play such a key role in our organization."
"I feel fortunate to be associated with a company such as Mullican Flooring, and I'm extremely proud to be an integral part of its growth and future," Oaks says. "I look forward to many more years of service with Mullican Flooring."
For more information about the company and its products, visit mullicanflooring.com.