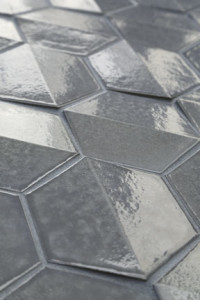 Lunada Bay Tile found inspiration for its newest collection, Shinju, in oysters and the waters they live in.
Lunada Bay Tile harvests inspiration from oysters and the waters they live in for its newest collection of ceramic tile, Shinju.
"Shinju, which means 'pearl' in Japanese, is a study of texture, light and repetition," said Feras Irikat, director of design and marketing for Lunada Bay. "This modern collection of ceramic tiles works beautifully alone or in combination with glass collections."
Four tile shapes—Crest, Tide, Swell Mosaics and Reef, and five colors—Kumamoto, Kushi, Moonstone, Pacific and Olympia—make up the collection.
For more information, visit lunadabaytile.com.