It's a busy year for design and technology innovations in the flooring industry. We explore the latest introductions in area rugs, carpet, hardwood, laminate, resilient, tile, stone and installation technologies.


View products by category
Soft Surface Introductions
Aladdin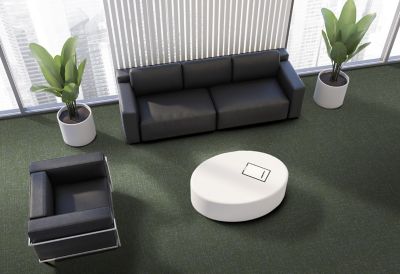 The Find A Way collection features sustainable and durable ColorStrand fibers in two carpet tile styles and one broadloom style. This new collection features on-trend green colorations designed to impact retail projects and enhance coordinating solutions.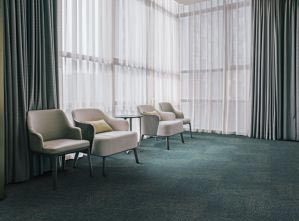 Stepping out of the box with high-end designs, the Clear Intention collection features new colorations, including vibrant blue, green and teal shades. The Clear Intention collection features the revolutionary EnviroStrand fiber created with the patented Continuum technology that provides ease of maintenance and a full range of colors.
Anderson Tuftex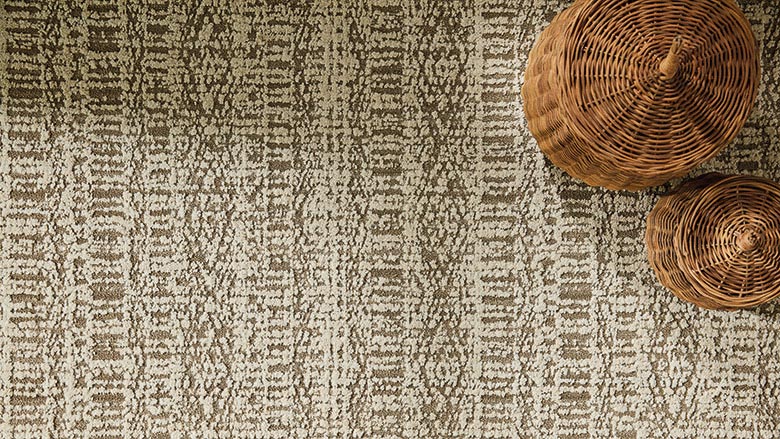 Phase one of Anderson Tuftex's 2023 design portfolio puts special emphasis on more versatile color variation and has allowed Shaw designers to expand on what is possible in soft surface style and design. A/T's Signature collection features six new styles, including four new Pet Perfect styles, all with varying colors and designs. The Studio collection features four new styles that offer a rejuvenated take on other popular A/T styles.
"The shifts in color bring depth, enhance dimension, and add a strong sense of character to each style," explained A/T's senior marketing manager, Jacob Daily. "Each style is 100% unique and is an authentic transformation from traditional aesthetics. And, all products are sustainably made, furthering Anderson Tuftex's commitment to designing healthy homes and spaces – for people and the planet." 
Couristan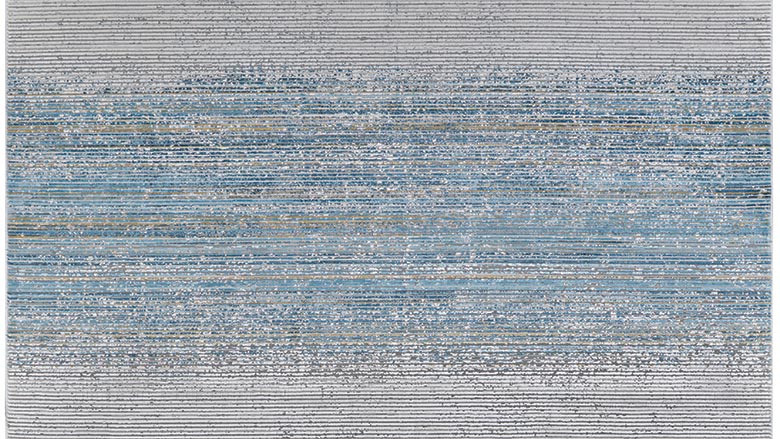 Texture, bolder colors and artistic expression are just some of the trends area rug manufacturer Couristan is projecting for 2023. Couristan introduces the fourth edition of its Area Rug Trend Report video series. The trends include Rustic & Raw, which is all about simple comforts, prairie life mixed with the warmth of a New England snowfall; Dreaming in Colors, which combines watercolor and linear designs; No Boundaries, which explores natural looks inspired by the Cape; Grand Millennials, which finds beauty in individuality; and Modern Revival, which presents bold colors and earthy tones in dramatic and aesthetic focused designs.
Engineered Floors & Dream Weaver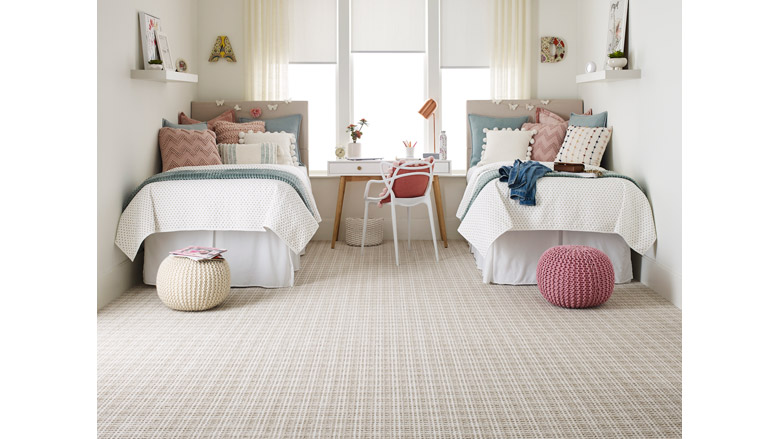 Engineered Floors and Dream Weaver Carpet continues to expand the DW Select collection of product. DW Select, has become the leader in style, performance, and luxury. The DW Select collection delivers a flooring solution like no other. Advancements in manufacturing technology allows for DW Select to check all the boxes a consumer would want. Manufactured using our own PureColor solution dyed fiber, DW Select carpets are inherently stain and fade resistant. TwistX, a proprietary manufacturing process, delivers three times the traditional bundle size providing a plusher, comfortable experience underfoot with exceptional durability. For style, comfort, and performance, look no further than DW Select. 
Godfrey Hirst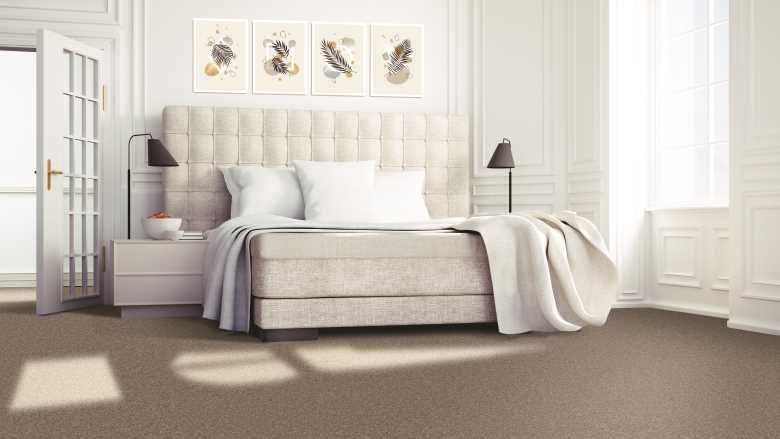 Godfrey Hirst is enhancing its success in the fashion category with new 'Farm to Floor' introductions. Adding to its portfolio of synthetic and wool fibers are new styles, color lines and patterns that support its current global and nature-focused story. "Proudly designed and made in Auckland, with wool sourced from New Zealand farms, Godfrey Hirst takes pride in its rich wool history and sustainability story surrounding the brand," said Jason Randolph, senior regional vice president of sales, Karastan and Godfrey Hirst. "Wool is the ultimate renewable product in the soft surface industry. Derived from natural resources, such as water, sun and grass, wool is a natural fiber that requires less energy to produce than synthetic fibers." 
Karastan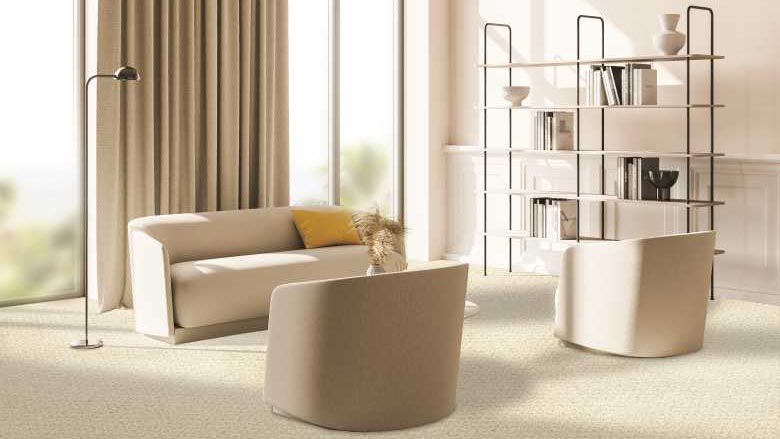 Karastan will reinvigorate its soft surface portfolio in 2023 with new SmartStrand and wool products as well as introduce an expanded assortment of Kashmere styles with All Pet Protection & Warranty. "Our designs are representative of the product diversity that is in the market today," said Audra Keiber, Mohawk's director of design and development. "We are creating trend-driven product offerings, as outlined in our Renewed Transformation Design Trends Report, to meet the consumer's ever-changing style, while still maintaining a timeless approach." In addition to revamped product designs, Karastan is extending its influence with visual storytelling and merchandising that connects throughout the shopping experience.
Mohawk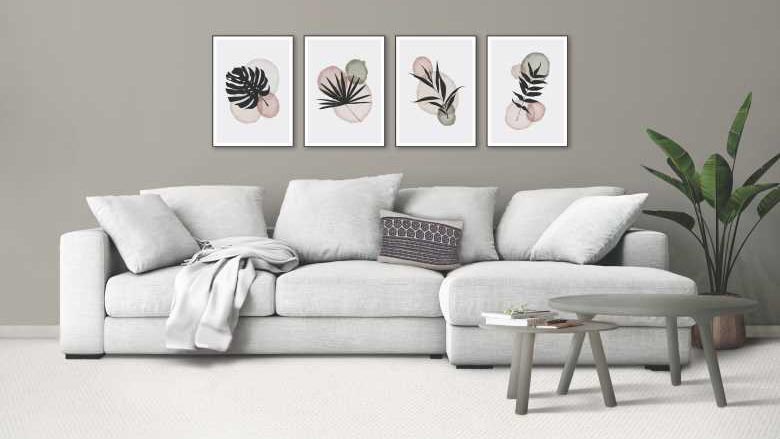 In 2023, Mohawk is evolving EverStrand product selections to provide an environmentally-friendly option featuring the latest fashion trends. "There is so much more we want to achieve with this product beyond its sustainable differentiation," said Denise Silbert, Mohawk's vice president of marketing, soft surface. "We are elevating EverStrand's environmental feature along with the promotion of a design, color and value position as well. We are providing our retail partners with the total package that will drive consumers in store."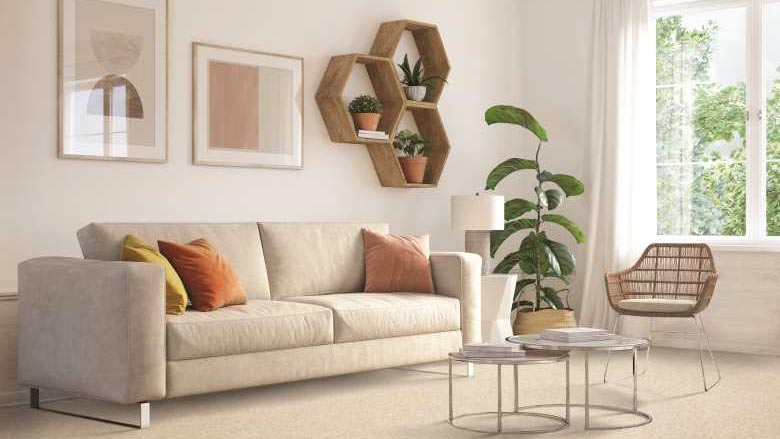 Designed to elevate the overall shopping experience, Mohawk's SmartStrand Color Wall will inspire consumers to easily shop and confidently select a color and comfort level for their home. 
The new styles featured on the Color Wall include colorations and designs that complement the extraordinary performance that both customers and consumers have grown to trust. Ideal for sales associates, the brand-new Color Wall Destination provides a compelling selling experience to consumers that allows them to confidently select color and comfort across a range of price points.   
Philadelphia Commercial
The Nuscape Collection features two styles intentionally designed to pair well together for a cohesive aesthetic solution. The embossed solid colors of style Color Fields offer a myriad of combinations and mix well with the windswept pattern of style Desert Dunes. The design duality offers versatility for a variety of commercial applications including corporate, education, government, healthcare and senior living. These 12x48 format tiles are available in two styles which feature the revolutionary ReWorx™ platform, Cradle to Cradle Certified Bronze and the coverage of Shaw's 15-year commercial warranty, checking all the boxes from sustainability and installation to style and design. Desert Dunes is available in 15 colors and Color Fields in 17 colors.
Laminate Introductions 
Cali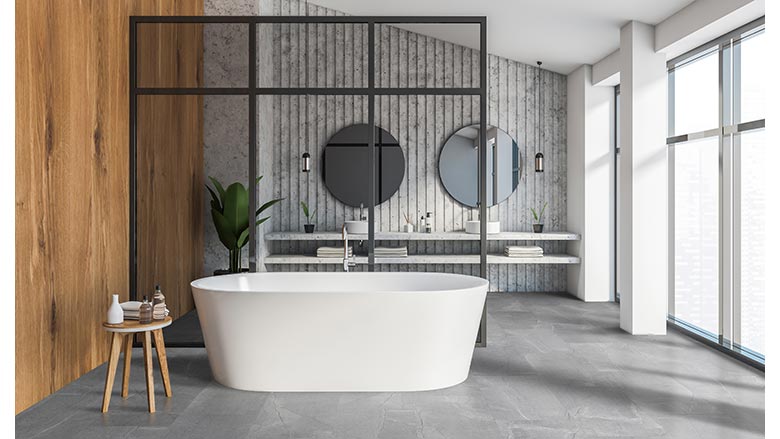 Upgrade kitchens, bathrooms, and any space demanding 100% waterproof protection with stunning stone-look tile. Cali's next-generation laminate flooring delivers premium marble and porcelain textures and visuals in a DIY-friendly tile that is far lighter, more durable, warmer to the touch, and easier to install and clean than actual stone. 
Mohawk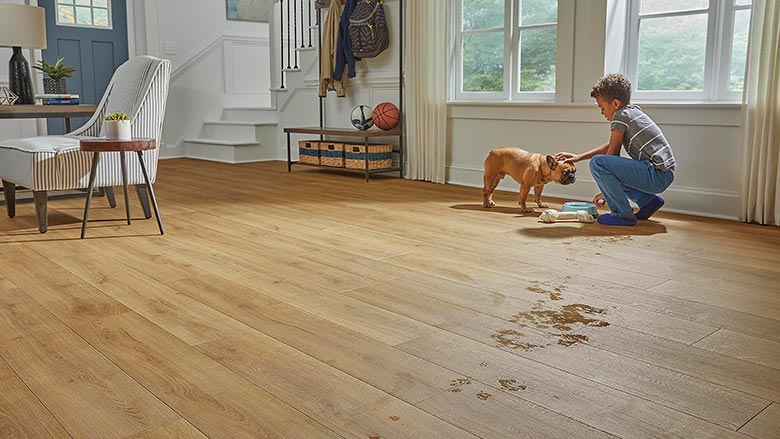 Mohawk is adding 14 new styles to RevWood's Plus and Premier tiers to help retailers protect margin as the U.S. wood market continues to evolve.  In addition to an expanded price band, the RevWood Plus introductions will further diversify the portfolio with narrower width products. "When it comes to RevWood Plus, our retail partners need the option of providing critical price points to their shoppers, especially in an inflationary market," said David Moore, Mohawk's senior product director, wood. "Our new Plus styles offer the beauty and performance attributes that RevWood is known for but at a price that attracts a wider range of consumers."
Resilient Introductions 
Aladdin Commercial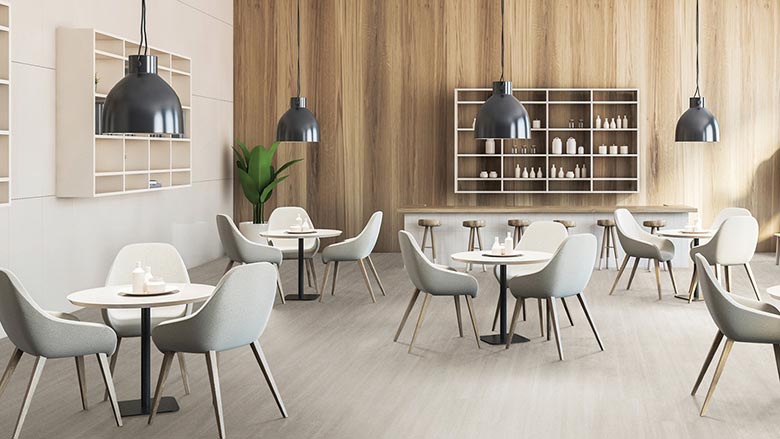 Replacing the popular Native Craft collection, the new and improved Wildwood Preserve collection features eight refreshed visuals with an enhanced on-trend color line to elevate and "wow" the commercial environment. Complete with the latest in LVT construction, Wildwood Preserve provides maximum coverage and waterproof protection.  
Bella Flooring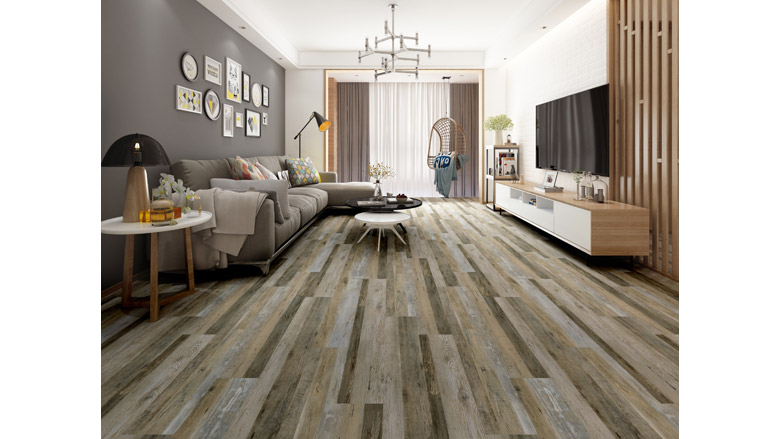 From Bella Flooring, The Kingston 7x48 SPC plank sprouts a new look that is perfect for today's interior design projects. It holds a light and clean multi-plank design. Rich in texture with a perfect blend of grain, Kingston adds a solid touch to any space.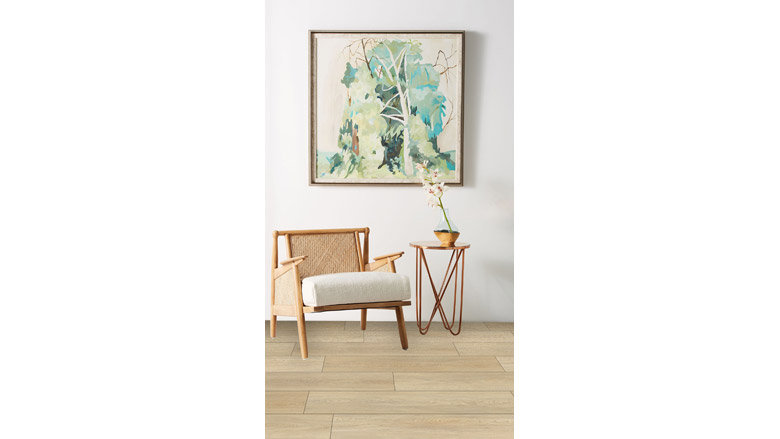 From Bella Flooring, Silva offers 10 timeless looks that are built to perform perfectly in all spaces. The 22-mil-thick Stone Polymer Composite flooring features a microbevel and easy installation with I4F Drop Lock Technology.
Coretec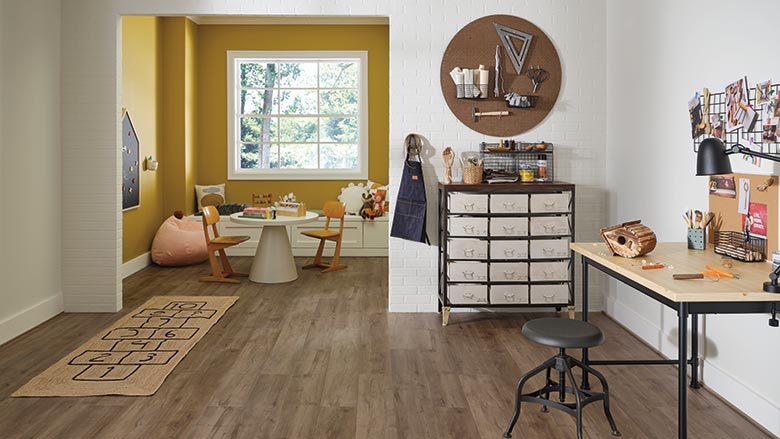 Coretec is rolling out 15 new waterproof styles and a subtle rebrand to the Coretec Pro (SPC) line in 2023. To add consistency across collections, the brand has refreshed its Cortec Pro (SPC) collection and will be showcasing these changes at 2023 Shaw winter markets. The refresh includes a new logo and tagline and a subcollection simplification that will mirror the Coretec Originals (WPC) collection with "Classics, Enhanced and Premium" tiered categories for a clear upgrade story. This simplification comes as an effort to keep consumers top-of-mind after Coretec research showed strong consumer preferences for good, better, best formats.  
Johnson Hardwood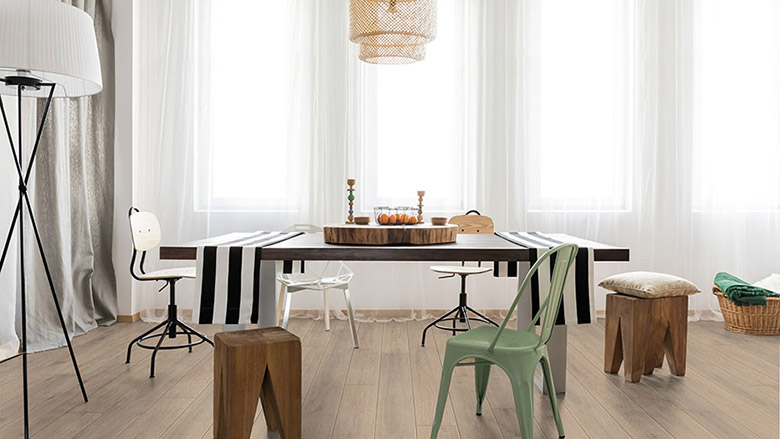 Johnson Hardwood's Bella Vista series features WaterShield high-performance core and an AC5 rating, this flooring line is resistant to topical water, scratches, and stains and is robust enough for use in light/medium commercial spaces. EIR adds realistic texture into each plank, producing the authentic feel of hardwood. Twelve colors from light tans to dark taupes encompass the wide range of hues found in natural European Oak. The Bella Vista Series is the ideal combination of sophisticated style and superior strength.  
Karndean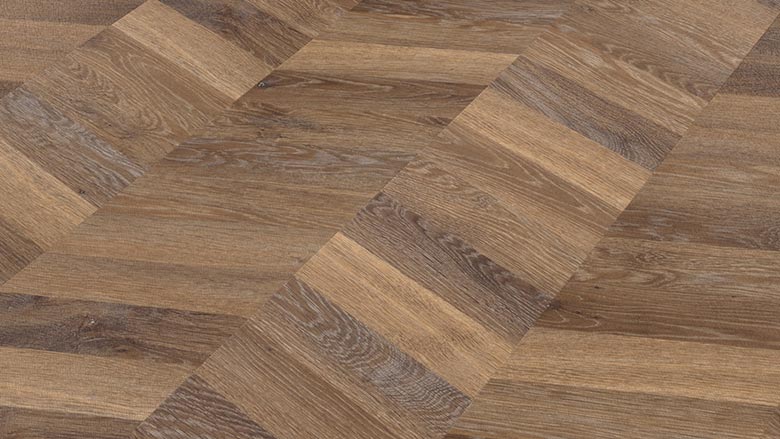 Karndean Designflooring is expanding its 12-mil Knight Tile product range with new visuals and an additional rigid core format, as well as creating new visuals for the range. Originally introduced to the US market in 1998 as a glue-down range, Knight Tile grew to offer a diverse mix of effortlessly stylish wood species and natural stones with universal appeal. Today's Knight Tile range includes 14 woods sized 36" x 6" and 10 stones sized 12" x 18", with all visuals now available in both glue-down and rigid-core constructions.  
Metroflor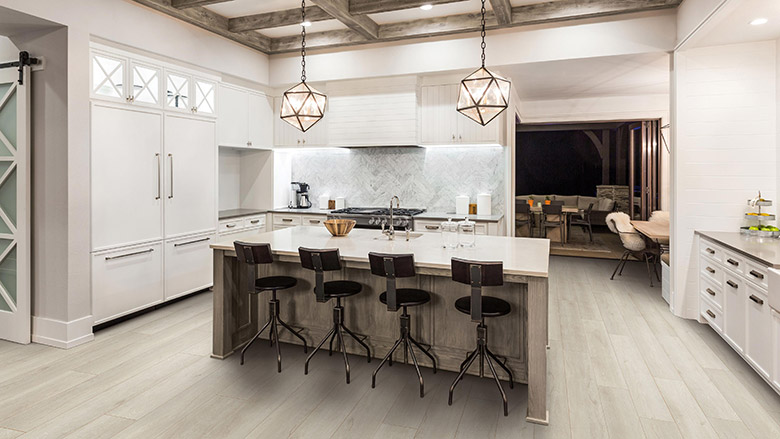 The art of Inception Reserve is the Amazingly Realistic Texture of the Embossed-In-Register (EIR) texture that that is nearly indistinguishable from a natural wood floor. The embossing follows the grain in the design and penetrates deeper to provide a more authentic visual. The designs feature a 20-mil wear layer, 5.5-mm gauge, an attached, sound-abating HDPE pad, and Accent Bevels on all four sides of the plank. Each design is available in six colors. Nationwide inventory rolls out in 1Q.  
Philadelphia Commercial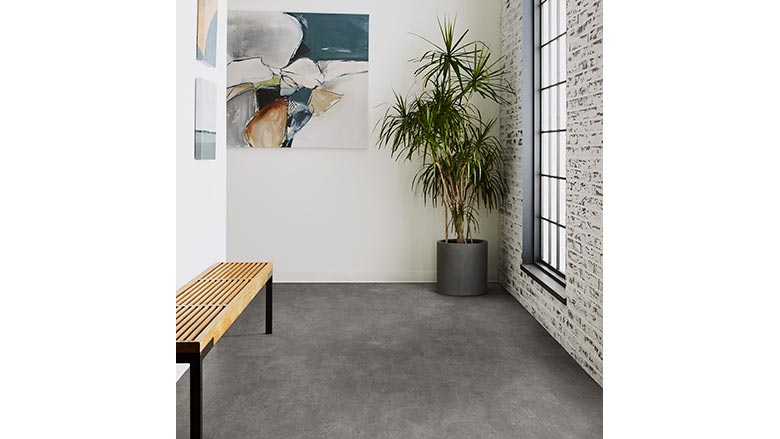 The Tecton collection is an evolution of raw materials and a reflection of evolving styles, showing imperfect beauty through the colors and textures of nature. Meet the needs of modern environment with natural aesthetics paired with industry-leading durability and performance. These 36x36 planks are equipped with ExoGuard finish and the coverage of Shaw's 15-year commercial warranty, checking all the boxes from installation, to style and design, to supporting indoor air quality and ease of maintenance. Tecton is a 5-mm loose lay platform offering the most versatile installation for light to heavy commercial traffic in addition to being barrier and transition free when used with Philadelphia Commercial carpet tiles. Tecton is available in six colors.
Wood Introductions 
Aladdin Commerical
Introducing the first-ever engineered wood collection by Aladdin Commercial, the Brierwood collection offers the best in performance hardwood and laminate technology with WetProtect waterproof technology and Everlast hardwood protection. The Brierwood collection features four stunning, modern wood styles with varying specimen and 10 fashion-forward colors.
Engineered Floors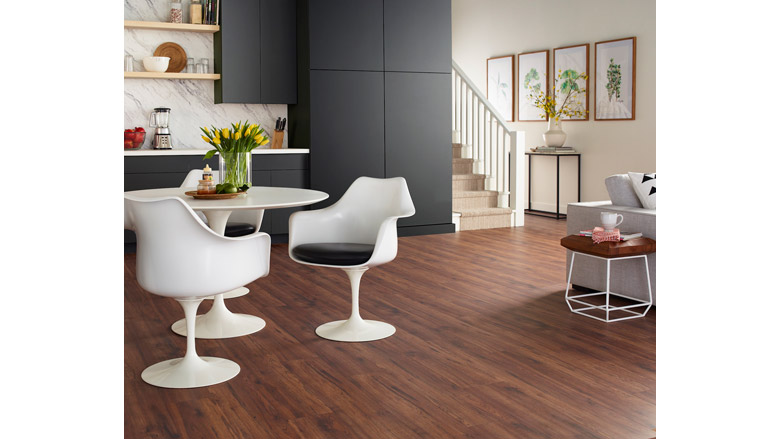 Introducing Timberstep, inspired by nature and perfected by technology, whether it's new home construction, multi-family/property management or a home renovation and remodel, Timberstep will compliment any home décor with its real wood texture, natural colorations and visuals. With its easy angle-tap locking system and attached pad, Timberstep is easy to install for those who prefer to do-it-yourself. Whether it's your dog, cat, or kids, you can be sure that Timberstep will provide the style, design and color you want and the resilience you need. With Timberstep's minimal maintenance, durability and scratch resistant, your family can live confidently and comfortably on their new Timberstep floor, flooring with the strength of timber.
Johnson Hardwood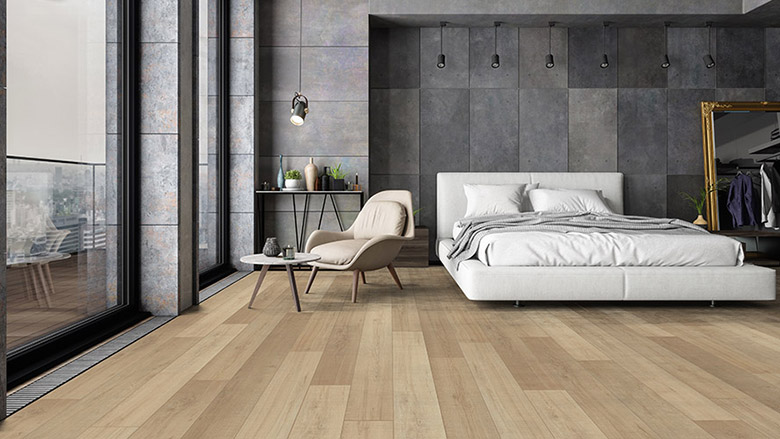 Embodying the rich and intense colors of roasted coffee, the Coffee House Series showcases eight colors ranging from light and subtle to dark and distinctive. This collection is as beautiful as it is durable, perfectly matching the look of real hardwood with the construction of scratch-resistant waterproof flooring. Designed to easily fit the style of any home and able to be installed in just about any room.  
Karastan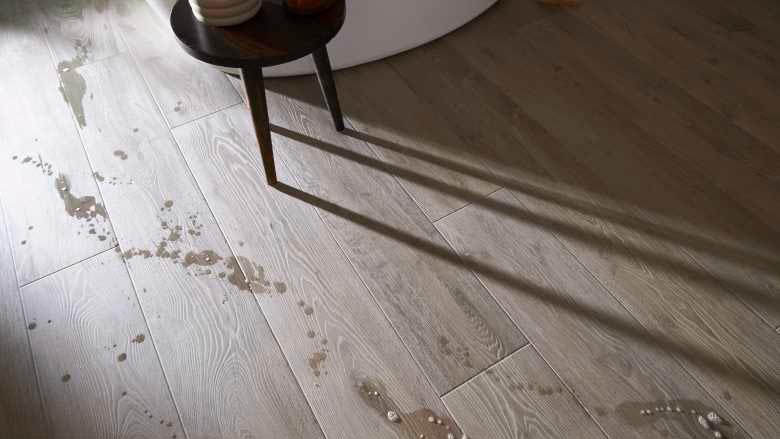 Featuring Signature Technology, each plank of BelleLuxe Waterproof Wood captures the beauty of natural hardwood with artistic precision, featuring 64 layers of textured detail with four times the resolution and more than 1,000 color variations. "The emerging generation of shoppers has a completely different concept of luxury," said Seth Arnold, vice president of marketing, hard surface. "They are highly driven by creating luxurious aesthetics with beautiful environments. BelleLuxe Waterproof Wood is the ideal choice for them. It was designed to help reposition Karastan as a luxury brand for today and for the future."  
Mohawk
Mohawk is expanding adding 16 new TecWood introductions. "Nature never repeats itself," said Seth Arnold, Mohawk's vice president of marketing, hard surface. "Each TecWood plank is 100 percent unique. TecWood floors combine the textures and patterns you can only get from natural wood with performance that stands up to daily life – for floors that stay beautiful." 
TecWood's latest Select collection, Camden Isle, will offer a value price with half-inch thick boards, narrower widths and an on-trend color palette. Adding to TecWood's highest tiered product, TecWood Plus, the Cottage Manor collection features a new band sawn texture – with saw marks across the face of the boards that run perpendicular to the length.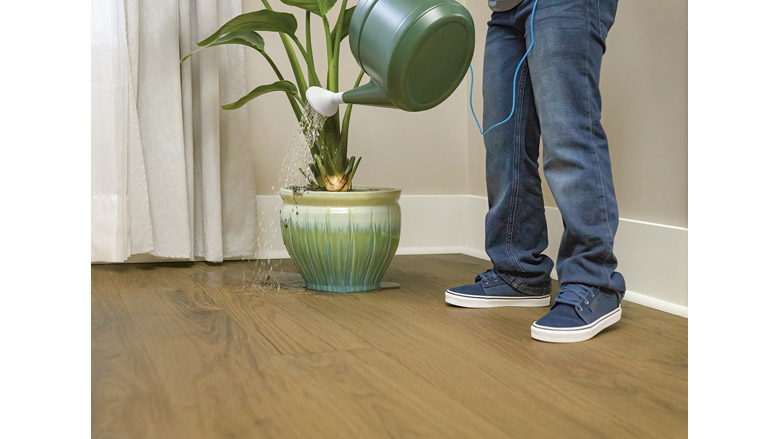 The performance hardwood category continues to outpace the traditional hardwood market. In 2023, Mohawk will continue to fortify the UltraWood line with a refined focus on performance and design along with advancing its sustainability story – a precedent set in 2022 in the residential wood segment. "UltraWood is one of those rare products where its sustainable attributes actually improve its performance," said David Moore, Mohawk's senior product director, wood. "UltraWood's recycled platform opens new opportunities to create and enhance product circularity."
Pergo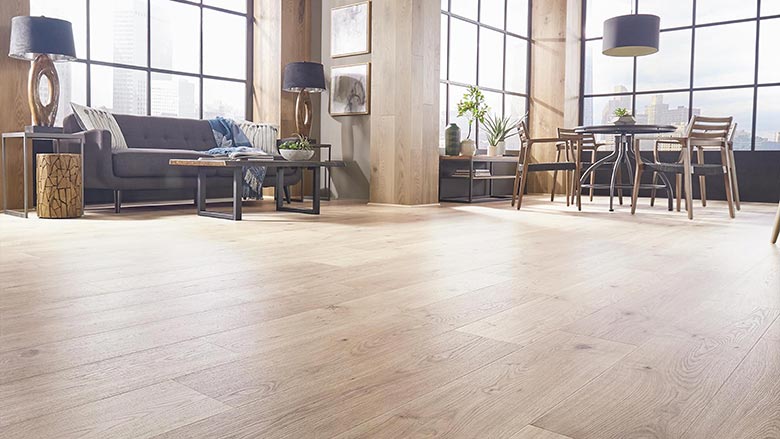 Pergo Elements Ultra is a new tier of wood flooring for the specialty retail market, offering 16 SKUs of worry-free waterproof wood with premium attached pad and innovative technologies. "With the dominance of waterproof and pet resistance as top requirements from consumers, retailers need exclusive products to drive demand in 2023," said Seth Arnold, Mohawk's vice president of marketing, hard surface. "Our retail partners value the power of the Pergo brand, the most recognized, trusted and preferred brand in wood plank flooring, and we look forward to delivering even more differentiation this year with Pergo Elements Ultra." 
Tile Introductions
American Olean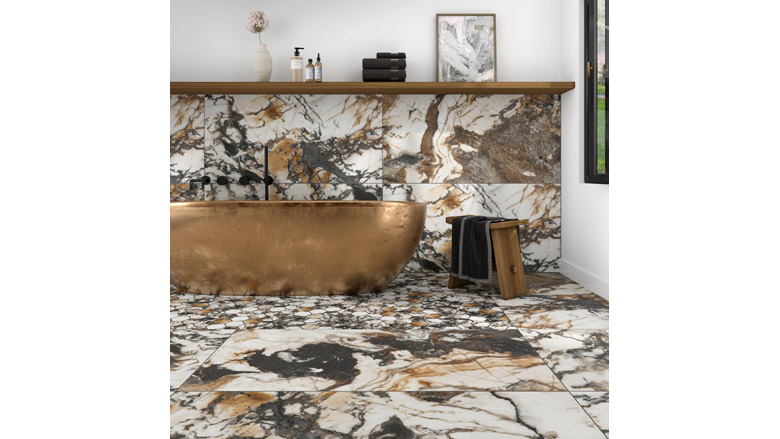 A marble look tile, Foyer features bold veining in three different marble designs, each with their own unique character and color palette. Foyer combines the beauty of marble visuals with the durability of ColorBody porcelain. "Foyer brings to life two of this year's hottest interior fashion trends — the need for sumptuous, luxurious design and then conversely, the affinity for materials that come from nature, such as Foyer's marble looks," said Shelly Halbert, director of product design for Dal-Tile LLC, parent company of American Olean.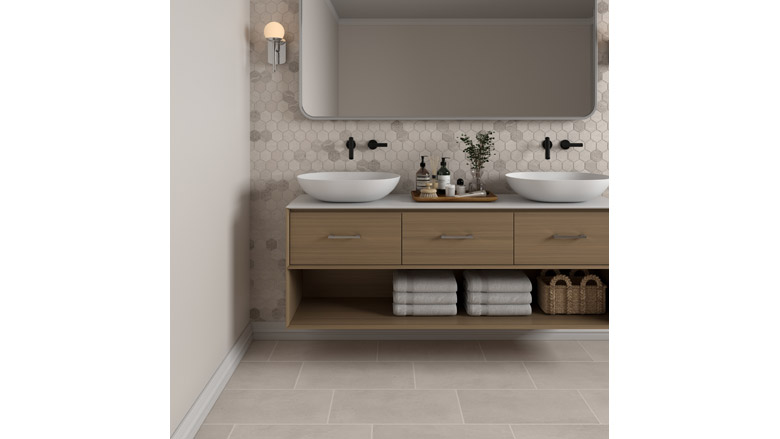 A versatile staple, Primstone stone-look tile creates a cohesive design solution for your project. Capturing cool and warm tones, Primstone is patterned after the Lucca limestones found in the Tuscany region of Italy and its subtle movement provides the perfect backdrop for any space. Made in the USA, the tile comes in two essential neutral colors with a matte finish. "A blend of form, function, and clean design with the inclusion of natural elements," Halbert said.  "Primstone resembles a modern limestone, suitable for various design styles."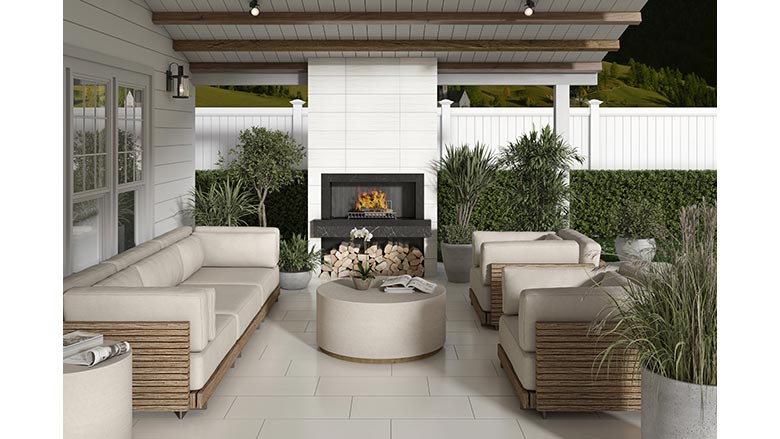 Subtle Strands is a minimalist concrete-look tile. Ready to withstand heavy foot traffic, Subtle Strands is a ColorBody porcelain tile available in a variety of neutral shades and popular sizes.  The tile is made in the USA and its "barely there" visual adds interest and depth while the calming color selection creates a unified space. "Minimalist design many times uses texture and format to provide visual interest, as opposed to vivacious color or pattern," Halbert. said   "By realistically mimicking the warp and weft yarns in a sophisticated weave structure, Subtle Strands embodies the organic elements of woven materials, providing the illusion of texture." 
Daltile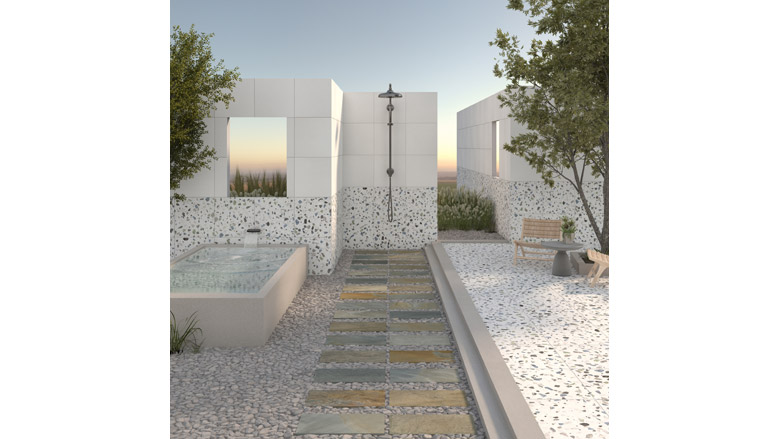 Outlander is a contemporary terrazzo-look tile. Rooted in rich art history, Outlander is making its modern debut in an ultra-durable, ColorBody porcelain tile, available in today's most popular sizes and three designs: Grande, Palazzo, and Medio. With the added benefit of our StepWise technology that provides twice the slip-resistance than regular tile, you can create a seamless design from the indoor to outdoor space.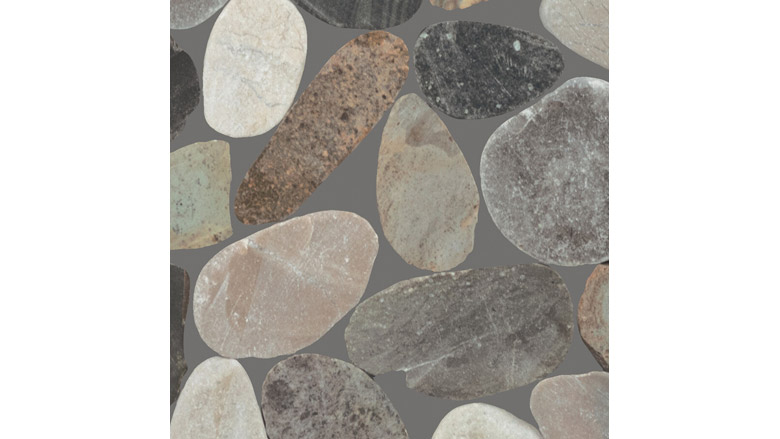 Pebble Oasis is a natural stone available in six shapes and unique pebble blends, refine any space, both inside and out, into a relaxing sanctuary.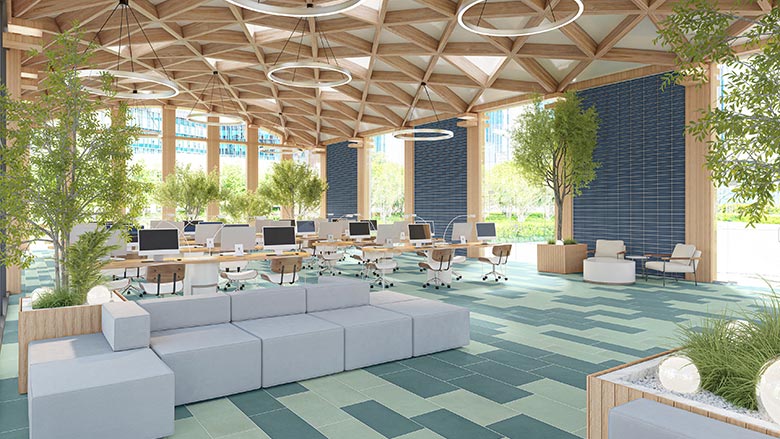 New nature-inspired colors offer a fresh take on Volume 1.0, Daltile's versatile concrete look glazed porcelain tile series. Customize any space with the rich palette of hues featuring our proprietary StepWise technology, that provides twice the slip resistance than regular tile, and the ability to use this product indoors, outdoors, or flowing between. 
Marazzi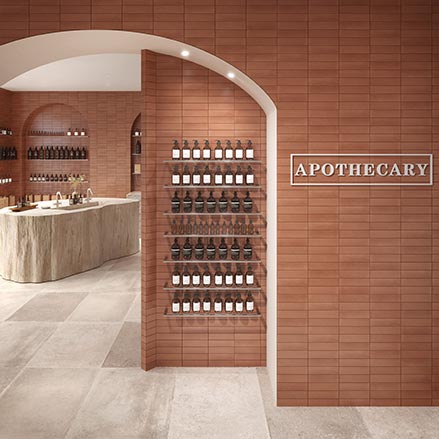 Inyo takes a rustic approach to porcelain tile with its moody crackle design. The handsome leather look, available in five rich colors, creates a warm and luxe aesthetic and offers a lifetime of antimicrobial surface protection that does not wash off or wear away thanks to Defend by Microban, which eliminates 99% of the bacteria. Select from must-have sizes: 2 x 8, 8" hexagon, 1 x 6 mosaic, and the penny round mosaic — each thoughtfully curated for a custom appeal. "Scandinavian simplicity meets mountain mod in Inyo," said Halbert. "With a shared emphasis on nature, the merge of simple modern forms and rustic elements, creates a rugged yet refined juxtaposition."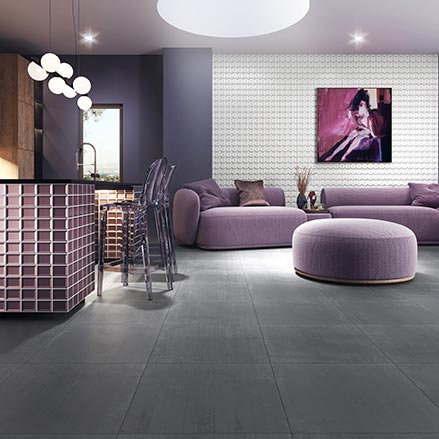 Illusionist is a concrete look tile is inspired by the whimsical movement of watercolor paintings. The surface hosts a unique glossy effect that creates high definition and variation. The dreamy color palette includes a creamy white, smokey grays and a saturated blue, all available in an array of large format sizes, plus two statement color blends in the 1 x 24 mosaic. "Art takes many forms — Inspired by the soft and dreamy look of the watercolor effect, Illusionist holds an element of surprise," said Halbert. "The shades of color within each piece fade seamlessly into one another, creating an 'ombre' effect. Calming, yet captivating, indulge your imagination with Illusionist." 
Technology Introductions
I4F Technologies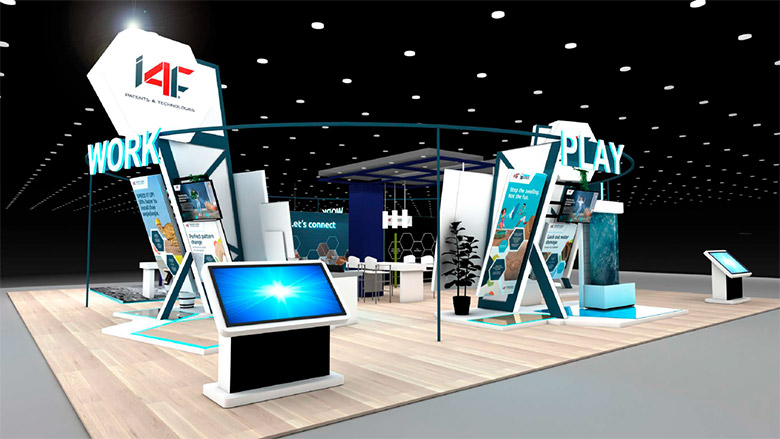 I4F highlights AquaProtect, a water-swell resistant technology for laminate and i4F Be-Lite offering sustainable savings in SPC production. The company will also share details on the rebranding of its breakthrough ceramic grout imitating surface finishing technologies as well as introduce Click4U Pro, its latest drop-lock technology specially designed for professional installers. I4F's new wall installation system shown on the booth will demonstrate how manufacturers can easily enter new floor-to-wall markets. 
QFloors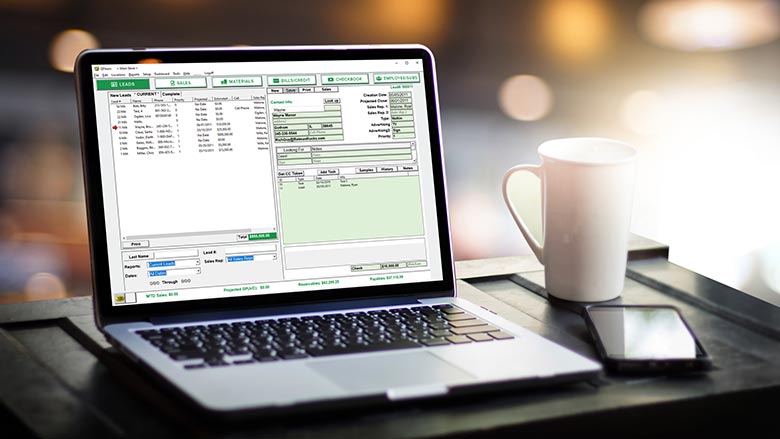 QConnect by QFloors is a helpful software tool connecting the outside world to your business software. With QConnect, you can now share information between QFloors business software and your websites or other lead generating sites, or even with CRM (lead tracking) software like Zoho. It's important to flooring dealers to ensure that the products on their websites coincide with the products in their showroom, and QConnect can share information from the QFloors product catalog about availability and quantities. And as websites and digital marketing become more essential to flooring companies, tracking leads from the online inquiry to the completed sale not only provides a more seamless experience for the prospect, but it also allows owners to discover helpful information on trends, ROI, and more.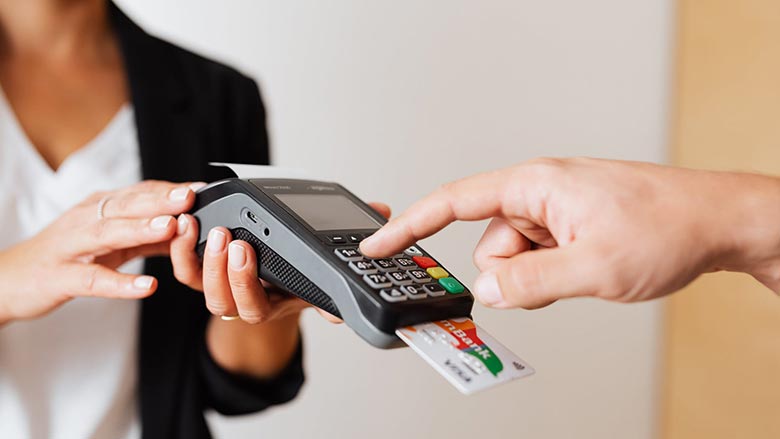 QFloors previously rolled out QProPay credit card processing, which provides flooring dealers low rates and easy integration with their QFloors system. But exciting new advanced features have now been introduced, which include the ability to send customers (via email) or post (on a website or landing page) "pay now" buttons and links, so that customers can pay online. A new surcharging feature helps dealers utilize legal ways to pass credit card processing fees onto the customer using the card. Another cutting edge addition is e-check options for customers. In addition, QFloors is now offering QProPay Later, a new buy now pay later customer finance option. 
Unilin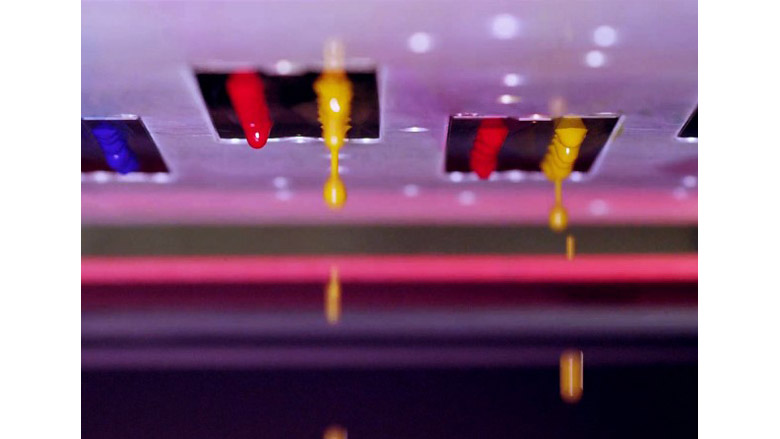 Unilin offers direct-to-board digital printing and texturing technologies for decor printing on SPC and laminate. The solution has been specifically engineered for the purpose of allowing ultrahigh resolution printing direct to board, wear layer advancements to deliver class AC5 scratch resistance, and state-of-the-art digital embossed textures and durability.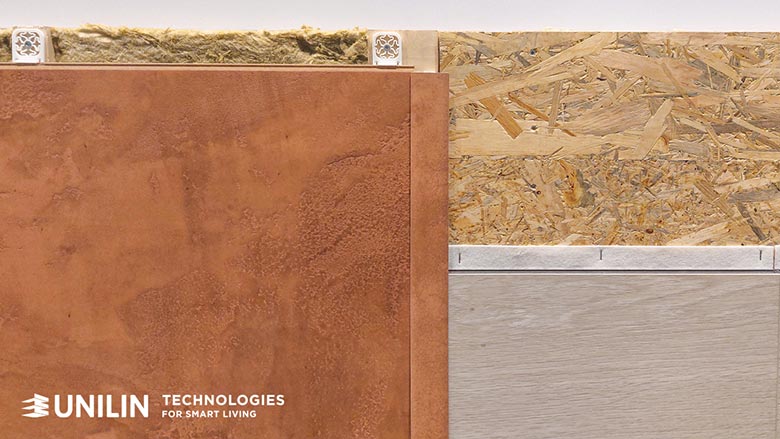 Wallpad enables the installation of standard floor panels with a specially positioned attached underlayment that serves as a stapling area to secure the panels to the wall. This simple but ingenious system creates a ready-made solution to finish interior walls and can also be used for flooring. The underlayment is offset to create space to staple it to the wall. This extra piece of padding then covers the underside of the panel above. This ensures all of the panel has an underlay and allows for installation both horizontally and vertically. The attached pads of the panels are stapled or screwed to secure them to the wall and have been designed to allow for dimensional expansion of the panels.

Välinge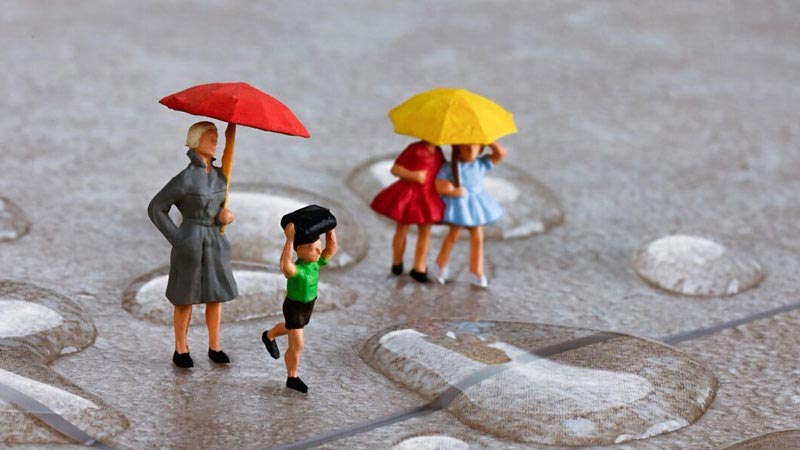 Välinge introduces a new floor locking system, 5G Cross, that makes straight-set floor installation easy, fast and reliable. In the past, flooring installers had to spend a lot of time installing floors in rectangle or square patterns without panels moving and creating gaps between the boards. Välinge said it set out to fix this time-consuming frustration and developed the 5G Cross technology, which keeps all panels in the desired positions. Installers can combine this solution with 5G Dry and Decorative Groove technologies to create floors with leak-proof seams without the hassle of grout – creating the authentic look and feel of a ceramic floor.