Shannon Specialty Floors TUF STUF™ THINK AHEAD™
Since 1921, Shannon Specialty Floors has worked in partnership with you, delivering the insights, enthusiasm and collaboration to help you meet deadlines and exceed expectations. Our outstanding, high quality product lines have excelled as dependable, durable and beautiful commercial resilient flooring in yesterday and today's markets… and for tomorrow's markets – we've created Think Ahead™
TUF STUF's™ new THINK AHEAD™ Collection of Luxury Vinyl Tile and Plank was designed to reinvent the way we look at flooring. The collection includes vibrant and inspiring designs that are constructed to uphold the heaviest of traffic with true durability and stays true to Shannon Specialty Floors' signature "No Wax, No Buff" features.
THINK AHEAD™ is as unique as it is diverse. The collection includes 39 vibrant tile and plank designs that were made purposefully to create unfettered creativity and inspiration within the design community. The collection combines exceptional beauty, high performance and complementary designs in eight unique styles including: traditional linen looks, contemporary designs and bright, colorful wood patterns. The collection's designs all work together, providing a user with unlimited possibilities and a wide range of aesthetics.
THINK AHEAD™ is as innovative in design as it is its construction, which was made to uphold the heaviest of traffic with true and lasting durability. The product offers a "No Wax, No Buff" finish for easy maintenance and long term savings. In addition, the product's composition is made of 100% virgin PVC, non‐phthalate plasticizers and is free of heavy metals ensuring a responsible choice for any environment.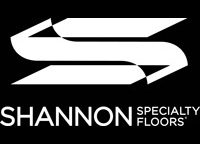 From innovative and high-design luxury vinyl tile to durable and traditional wood-grained resilient sheet, Shannon Specialty Floors has products that will not only meet your project needs but exceed your expectations. For more information, design ideas and trends please visit www.shannonspecialtyfloors.com.