Carpet One Floor & Home store owners gathered in Phoenix in January to attend the cooperative's annual winter convention. The convention's theme "Future Focus" encouraged cooperative members and store management to look to the future of their businesses.
"The major initiative now is to demonstrate, with third-party experts and guest speakers, what members can do to attract, engage, and convert customers into life-long paying customers," said Eric Demaree, president of Carpet One Floor & Home.
To achieve this goal, Demaree said the cooperative has placed a great deal of attention on its digital strategy and online platform. Carpet One has six phases of strategy that they are moving through, which was described in detail during the off-the-record stockholder meeting. "The result is members will see a heightened presence of Carpet One online," he said. (See the entire interview with Eric Demaree in Dave Foster's Talk Floor column this month).
In addition to a full line up of Education Day classes and program updates from Carpet One Floor & Home's management team, special guest speakers provided an outside perspective and additional business advice for members. To help store owners understand the importance of their investment in marketing, author and speaker David Avrin spoke about competitive advantage. Bestselling author Brian Carter shared strategies and tactics for improving social media efforts.
Members also had ample opportunity to network with other members, including a networking opportunity for attendees who are under 40. Carpet One Floor & Home's Nex<40 group continues to engage the younger generation of store leaders in sharing ideas and best practices.
Side Bar: Carpet One Announces Award Winners
Carpet One Floor & Home recognized outstanding members of their cooperative during their Winter Convention in Phoenix. The award winners were selected based on their contributions to Carpet One members and to the cooperative.
Each year, the Carpet One Floor & Home members vote on the Supplier Partner of the Year and Specialty Supplier Partner of the Year. These awards recognize the organizations that have made the greatest commitment and most significant impact on the membership over the past year.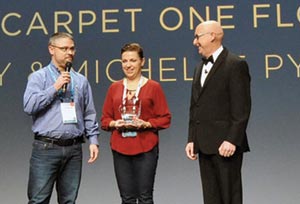 Guy & Michelle Pylypiw of Oshawa Carpet One Floor & Home in Oshawa, Ontario, were honored with the Wally Hileman Award, which recognizes members who have been in Carpet One Floor & Home for no more than two to three years and have shown an outstanding commitment to the cooperative.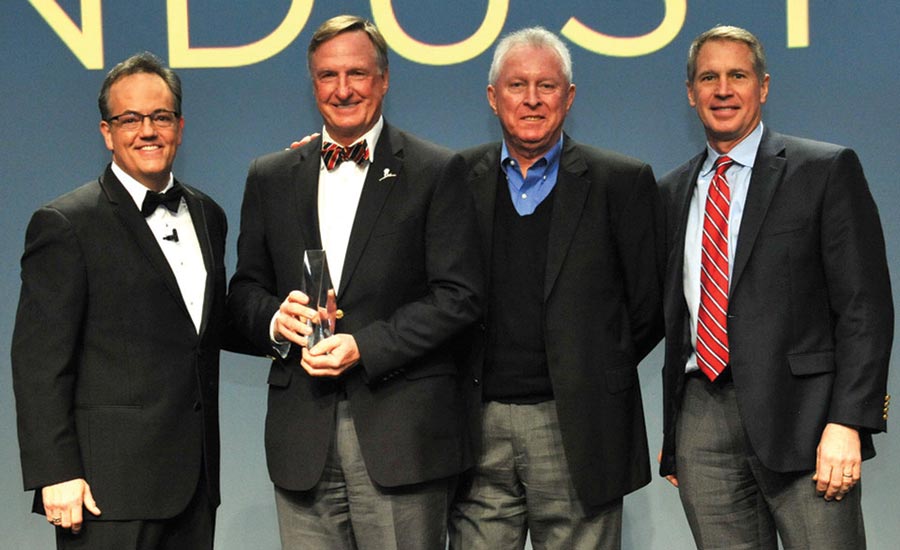 For the seventh year in a row, the recipient of the Supplier Partner of the Year Award, Shaw Industries, has been supportive in supplying exclusive product lines like Tigressá Soft Style, Tigressá Cherish, and Tigressá H2O.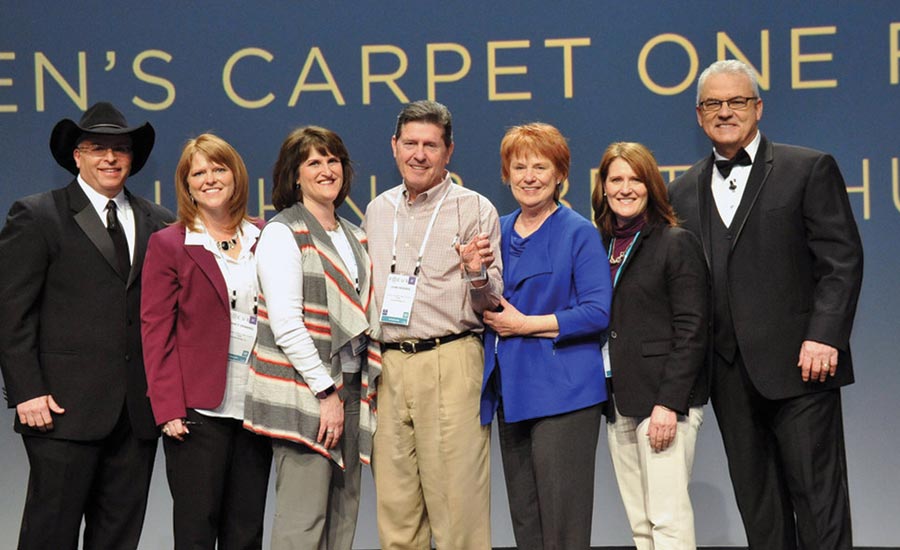 John & Beth Hughes of O'Brien's Carpet One Floor & Home in Colorado Springs, Colo., won the Alan Greenberg Award, which recognizes the member who most embodies the Carpet One Floor & Home spirit and who best represents what CCA Global Partners co-founder, Alan Greenberg, stood for.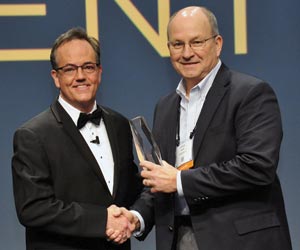 Carpet One named Carpenter Company Specialty Supplier Partner of the Year. For more than 40 years, Carpenter Co. has offered service and innovative carpet cushion products to Carpet One members.