The technical advancements that took 20 years in the laminate category took just months of development for rigid luxury vinyl tile [LVT]. The speed of innovation continues to wow retailers and commercial specifiers with no end in sight. Floor Trends connected with industry leaders to learn about the speed of innovation and what to expect next in this lucrative market.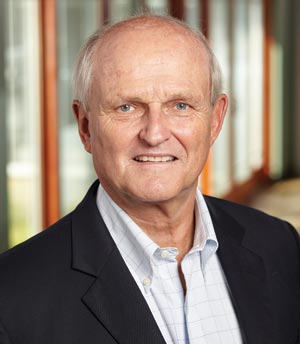 Paul Eanes,
vice president of new business development, Metroflor
In terms of technology, we anticipate continued enhancements in floating rigid core construction and the further introduction of tile formats as opposed to plank only. Newly introduced locking systems, as opposed to the original, are making this not only possible, but easy to install. There should be continued commercial acceptance of floating rigid core floors, as they penetrate segments heretofore reserved for glue down. Practicality and reduced overall costs of the full installation will drive this trend commercially. Expect to see more non-PVC [poly vinyl chloride] products enter this product category, as that core customer group is a sizeable segment.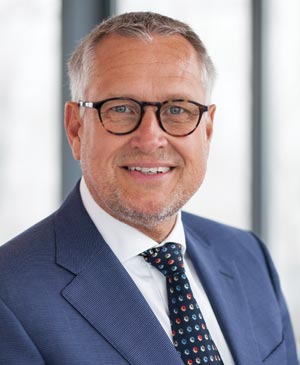 John Rietveldt,
CEO, I4F
What you see is a lot of different patterns in vinyl: chevron, herringbone, tiles, combinations of tiles and planks. When you look at product development, everyone started with planks, initially with flexible LVT, then it became more rigid with other characteristics, WPC [wood plastic composite], multilayer, but always in plank form. Now, we are going to bigger tiles and combinations of planks. There is a fairly strong development over the last 12 months in digital printing. Digital printing was previously really for the big laminate manufacturers, which used the digital printing in production. You don't need to have repeats, and every piece can be unique with an original photo. You can print anything.
3L TripleLock is the easiest and fastest system for flooring installation on the market. The elimination of the additional insert on the short side provides manufacturers with the possibility to improve productivity levels. The system has multiple installation benefits: it is up to 30% faster than basic clicks, there's no squeaking and no special tools are needed for installation. The installers in the U.S. love it because they won't change the price per square foot, but they will install more, faster.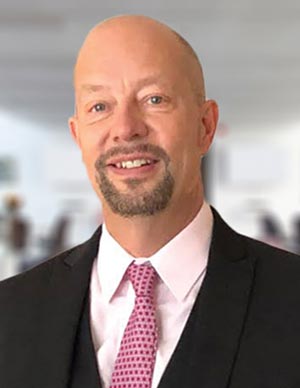 Fredrick Olsson,
manager, business development, Välinge
This is a big year for us. First, we optimized our signature 5G and 2G locking systems for resilient and thin products. We are an IP house, and historically, we have not produced flooring, but that is now changing with Nadura and Woodura. We are putting up a full-scale production facility in Sweden. Nadura, which is essentially a new concept, is extremely hard, extremely dense, beginning in the commercial market. We take a wood powder, melamine, pigments and create fusion between the substrate and the surface to make it extremely dent and wear resistant—even more so than tile. Woodura fuses a thin sheet of wood onto a wood fiber core through a powder mix layer. The result is a real wood surface, but stronger.
Liteback is a core technology for LVT, WPC and SPC [stone polymer composite] that opens up opportunities to reduce raw material consumption during production and to make transportation more efficient. The technology involves the removal of material from the core, thereby reducing the weight of the final product with up to 20%. All handling of the product thus becomes easier and more efficient: from delivery out of the production unit to the handling of the products at the time of purchase and during installation by the final user.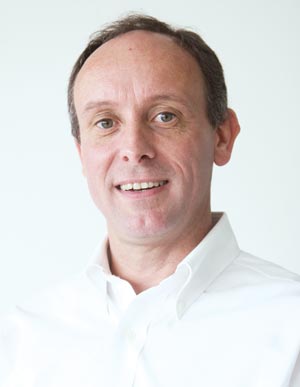 Thomas Baert,
president, CFL
What was visible so clearly at Domotex Asia was that the innovation in the flooring industry is these days coming from China. Rigid core is the basis but so many side products are originating from this. As FirmFit, we have introduced a series of great new products: Firmfit Wood is a large collection of stone-based rigid core products with wood veneer on the top that is extremely well received by customers worldwide. The product brings true solutions in regard to waterproof, the desire for real wood and resolves the lack of timber in the world.
Engineering teams at CFL have been the developer of the newest machines to make rigid core products. This allows the company to be ahead not only from technical perspective but also in style and design. The company now employs 2,500 people from 20 different nations all based in Asia. This creates a melting pot of ideas that are truly unique.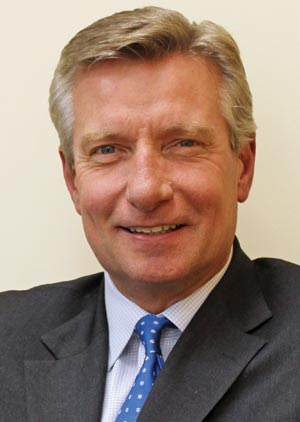 Piet Dossche,
president, USFloors, and executive vice president of hard surfaces, Shaw.
The real opportunity we see is in the ceramic tile and stone segment of the market, such as with our Coretec Stone collection that we will bring out later this year. This composite core with the SPC format—we are convinced this can take a large segment of the ceramic tile market because they will be as beautiful as existing tiles and stones, but the construction is going to give solutions to the market. One of the biggest challenges we have in the industry is installation, so we have to find products that install easier, are cheaper, and can be installed by more people. With a composite solution —a click system—you can bring solutions that can be installers by much wider assortment of installers.
The more suppliers that are coming into the market, the more confusion there is. And the more confusion there is, the more opportunity there is for customers to come to work with companies they have trust with. We find globally, the consumer is the same. Maybe tastes or designs are little different, but from an DNA point of view, consumers are looking for authenticity, innovation and realism. LVT can provide answers for a lot of questions.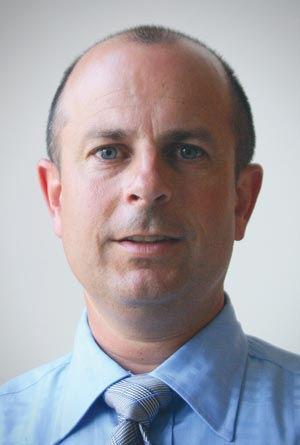 Steve Ehrlich,
vice president sales and marketing, Novalis
This year, the trending technology is definitely SPC. We now have the specifications worked out for WPC [wood plastic core] and SPC [solid polymer core] with the Multilayer Flooring Association. We are pushing the envelope on finding the right mix of innovation with those materials, whether it is taking a core and laying LVT on it to create a really cool looking EIR [embossed in register] designs or working with the direct lamination part of making those entry-level product pop, working with the right NovaClic [locking] technologies for the right products.
We have a whole team working on trends in design and style. The Europeans are first to market with new styles. They are showing styles that America embraces two to three years later. It's getting a lot faster because of the internet, but Americans are very safe. A lot of that comes because we keep our houses five or seven years. The Europeans, in comparison, keep their houses two or three hundred years. They sell a lot of herringbone LVT, which we see here in high-end wood.