Breaking Flooring News
Floor Coverings
TalkFloor News
Shows and Events for Flooring
Mohawk Announces National Retailers of the Year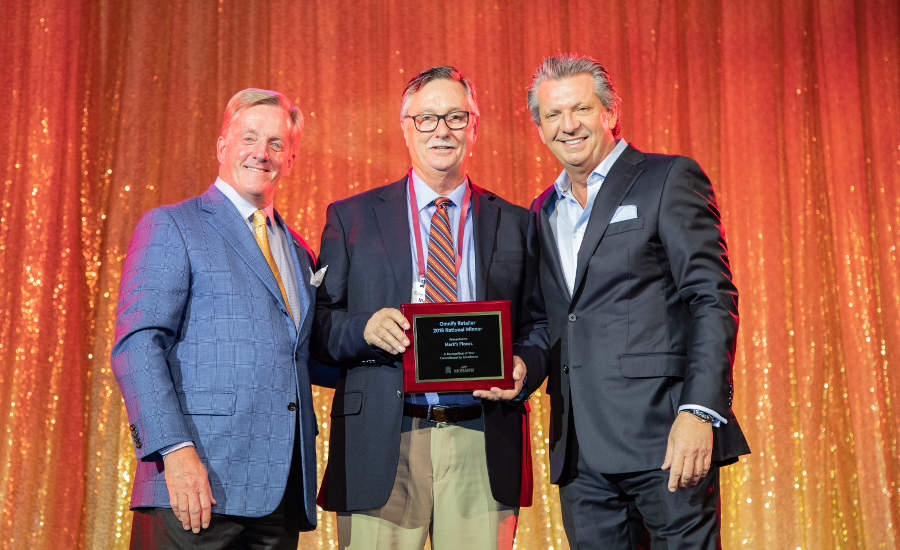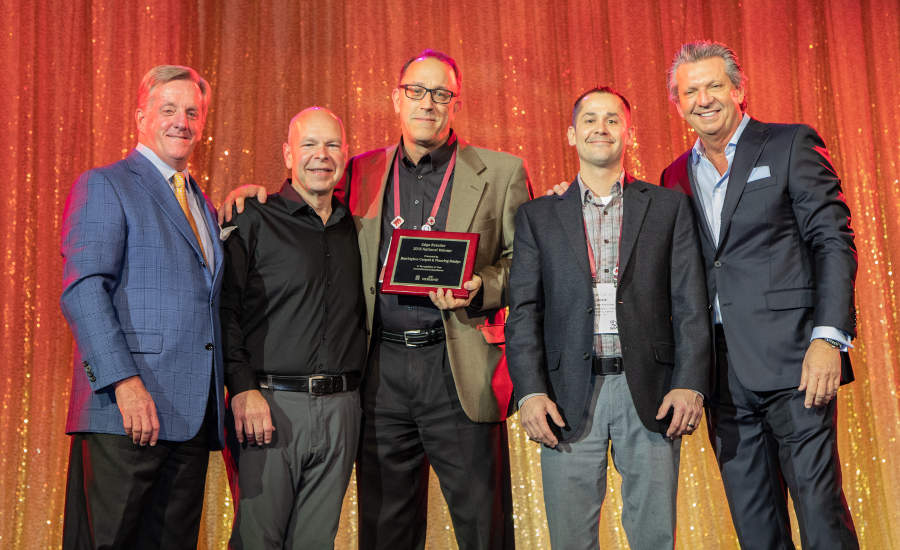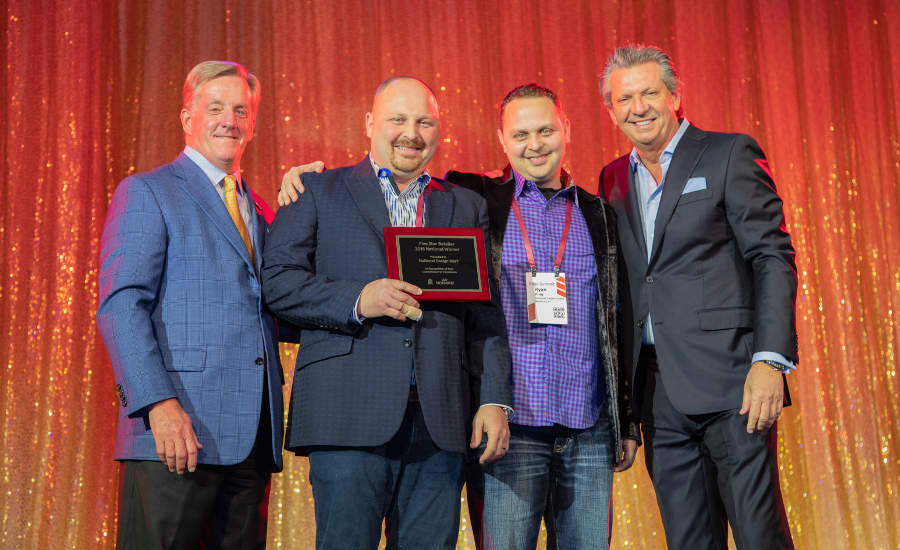 Calhoun, Ga. -- Announced at Edge Summit earlier this month, Mohawk has named its National Retailers of the Year. Mark's Floors of Minneola, Fla., was named National Omnify Retailer of the Year; Barrington Carpet & Flooring Design of Akron, Ohio, was named National Edge Retailer of the Year; and Ohio-based National Design Mart was named National Five Star Retailer of the Year.
Mark Compston, who started Mark's Floors only a decade ago has grown it from an 800-square-foot warehouse to a 27,000-square-foot showroom facility with two additional locations.
"This retailer's commitment to Mohawk's innovation in retail strategy and product has proved to be a fruitful partnership," said Jeff Meadows, Mohawk's senior vice president of residential sales. "Mark's Floors is on track to become a $4 million business. We couldn't be prouder of Mark Compston, who persevered during the economic downturn and was able to align with us almost from the start, becoming a true Mohawk loyalist."
Barrington, which has been in business for a quarter-of-a-century, is a charter member of Mohawk's Floorscapes retailer program. Meadows said, "Barrington is a shining example of how to adapt to the changing nature of retail without sacrificing company identity or values. The company has demonstrated its savvy in embracing innovation, leveraging Mohawk's best-in-class retail solutions and products, as well as continuing a storied excellence of customer service. Its 11% increase in sales this year is an achievement we salute."
Brothers Ryan and Chris King of National Design Mart have exponentially grown the company founded by their father Dennis more than a half-century ago.
"This retailer is nothing short of impressive in scale and performance," said Meadows. "The Kings do a masterful job of cross-merchandising all our different types of flooring within the inspirational vignette displays created for the ultimate ease of shopping."
For more information,visit www.mohawkflooring.com.


I want to hear from you. Tell me how we can improve.