Members of the Fuse Commercial Flooring gathered virtually for its annual conference, "The Impact of One," with an unprecedented attendance of more than 680 registered attendees and suppliers.
In a year of manufacturing consolidation and dealer consolidation, the group has grown—close to doubling in size since 2016.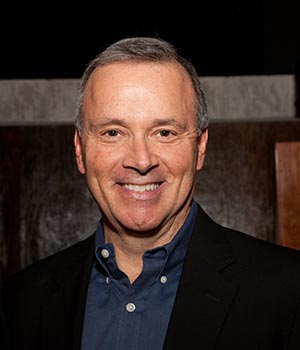 "We experienced our largest ever membership growth last year because when you think about it, organizations like Fuse Alliance are really made for moments like this. 2020 was a good year for our organization because we bonded as a group like never before by increasing our interaction and communication and sharing business advice and best practices. I am very proud of what we accomplished, and that's what inspired the meeting theme because we really came through this pandemic together stronger and with a renewed sense of purpose," said Fuse Executive Director Geoff Gordon.
New Fuse alliance members include: Braid Flooring & Window Fashions, Commercial Flooring Resources, Commercial Interior Contractors, Contractors Tiles Plus, David Allen Company, Genesis Flooring Systems, Mike's Custom Flooring, Ralph N. Smith, Sonata Group, Sustainable Floor Installation, and Wilson Floor Covering.
The Fuse Alliance also gained three new board of directors this year: Janelle Dockery, executive vice president, Golden State Contract Flooring in San Francisco; Scott Garmon, president, Garmon & Company Commercial Flooring in Charlotte, North Carolina; and Keith Chesnut, buyer, Fromkin Brothers, Inc., in Edison, N.J.
Below, hear from Fuse Alliance vendors on what to anticipate in 2021.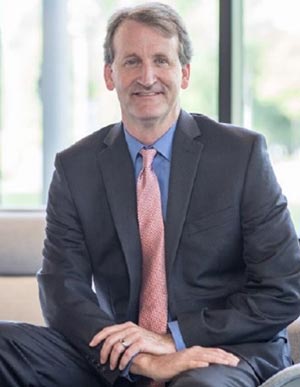 James Lesslie,
Commercial President,
J+J Floors and EF Contract
The one thing you should remember about 2020 is that there is no longer a national economy. We have regional economies. Those differences are as large and as great as I have seen them in my 35 years in the business.
Full-year 2020, the flooring industry was 18-22% down for commercial flooring. The fourth quarter was about the same run rate. We were hoping to sed an improvement in the fourth quarter but didn't happen. Carpet and LVT down 18-22%. Carpet was 23-28% down. LVT—this is a harder number to get to—was probably 5 to 10% up. A lot of LVT for commercial comes from Korea, and we see residential numbers showing 20 to 25% up for LVT. COVID-19 has helped residential and hurt commercial. That was the story of last year.
Our best read on the first quarter [2021] is the industry is going to be down 15-20%. That will happen with the mega storm in February, which definitely slowed things down. You put seasonality on it and the second quarter is up 18-20%. So how does that look? The first six months, compared to 2019, we are going to be down 15%.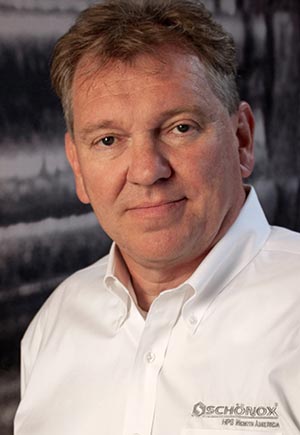 Thomas Trissl,
President & CEO,
HPS Schönox
We see a lot of young people right now coming to our training center here in Florence, Alabama—a lot of engaged young folks. If you remember a year ago, we talked about labor and I said one of the solutions to the labor shortage is females. Last week, we had a team of ladies here. I was absolutely amazed how these ladies were engaged in the training. I do believe that's one solution to new ways of getting the floors down.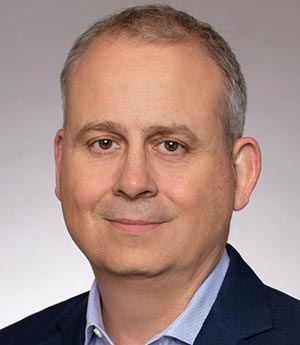 Michel Vermette,
President & CEO,
Armstrong Flooring
It's been an interesting time. We entered the hospitality market, we hired a national account team for retail, we have our first true quick-ship made in the USA for contractors here. We added some repetition across the group. We expanded our CEUs and had up to 500 and 600 people take CEUs, and we definitely have expanded our relationship with Material Bank. It's all about making things simpler and easier across the group. We started serving contractors directly for the first time in a while. 
The mass of our products are produced the U.S. We bring from China, South Korea, Australia, and Vietnam right now, so we have a diversity of sources. In recent years with tariffs, I would say logistics—international logistics—is probably the toughest. It's been in a long time for some of us who've been doing this for extended periods. Some of the lanes are very congested and they're out of balance. The combination of both logistics and tariffs would motivate you to have diversity of sources of supply now more than ever.
The commercial sector is primed for what's expected to be a boom in business as students return to the classroom, employees to the office and patrons to businesses. We sat down with members of Fuse Alliance to hear how they've remained steadfast, connected and encouraged over the last year, and how they plan to make the most of the opportunities available in their respective markets.