Now more than ever, outdoor spaces are highly coveted among homeowners. A new study published by the scientific journal Nature suggests that spending at least 120 minutes outside per week can enhance a person's overall sense of health and wellbeing. As temperatures begin to rise, homeowners are thinking about that backyard, patio and pool upgrades. Boasting natural durability and resistance to harsh weather conditions like frost, heat, ultraviolet rays, and more, Ceramics of Italy is inspiring homeowners with some stylish ideas using Italian tile.

Patios & Terraces
Ceramic and porcelain tiles are extremely long-lasting—they will never fade or change color and are scratch-resistant against tables, chairs, and other outdoor furniture. Many of these collections are suitable for indoor applications as well, allowing for the creation of a continuous indoor-outdoor space.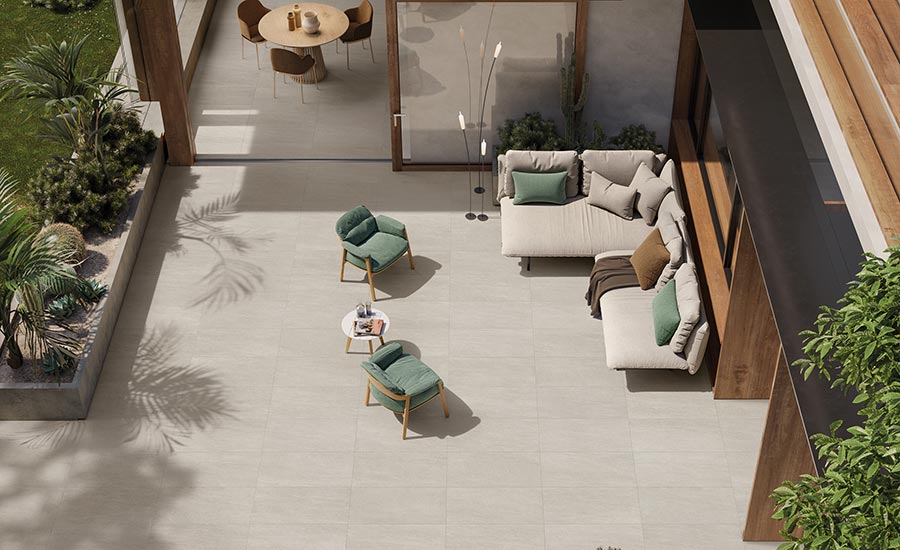 Ergon Elegance Pro Grey. Photo: Ergon.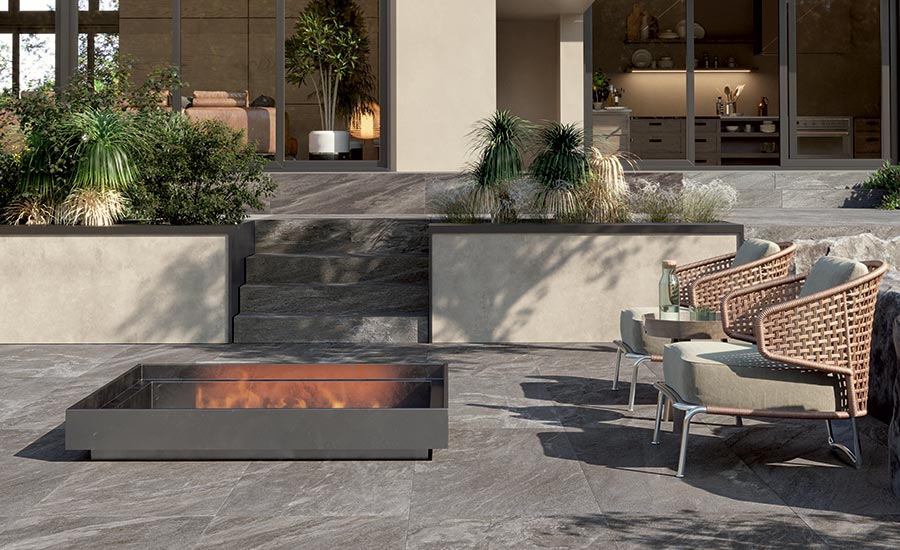 Ceramiche Piemme in Evoluta. Photo: Ceramiche Piemme.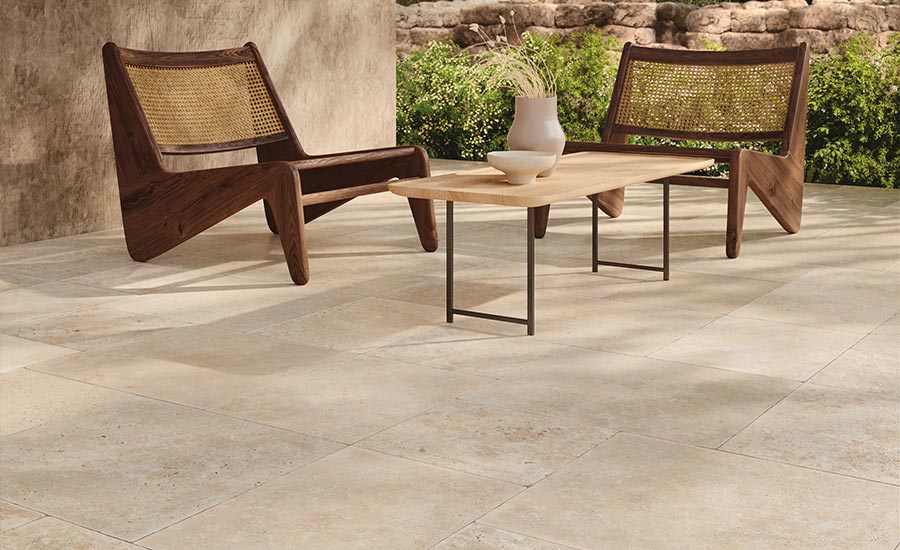 Cerdisa Timestone Beige porcelain tile. Photo: Ceradisa.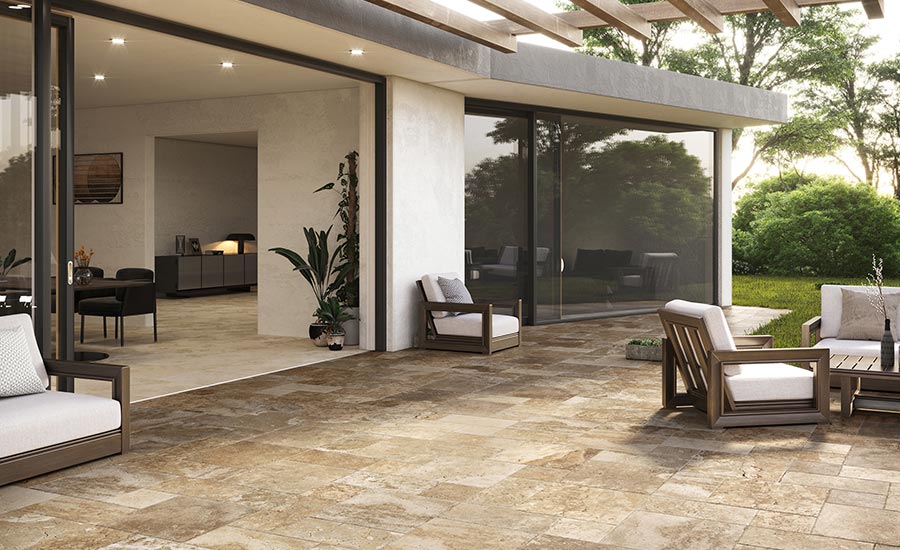 Century Aurum porcelain tile. Photo: Centry.

Pools
Thanks to its non-porous nature and resistance to harsh chemicals, porcelain tile is a trusted material for pools and pool decks. Plus, its inherent resistance to mold, mildew, and bacterial growth aids in keeping surfaces clean and healthy, and non-slip finishes ensure optimal safety. Tiles in glossy finishes and vibrant colors can also add a fun, unexpected design element behind water features.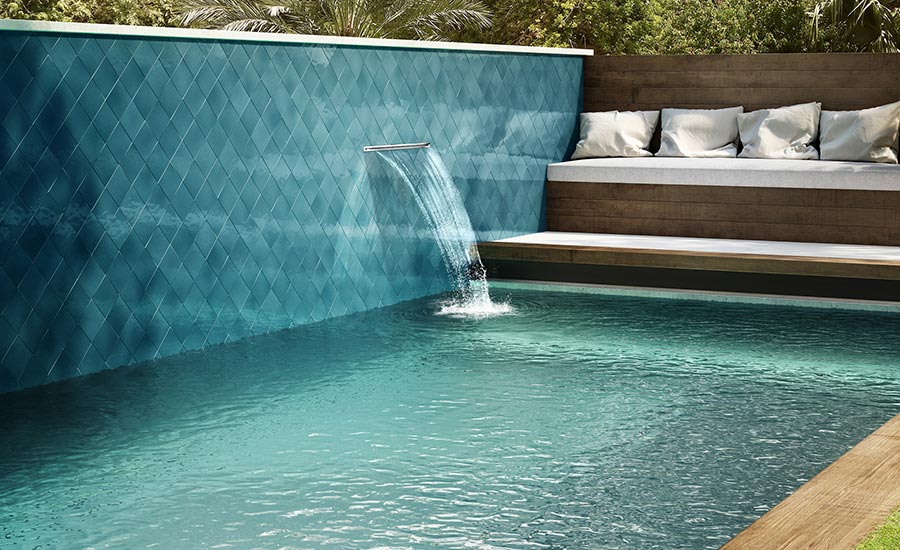 Ceramica Vogue Riflessi porcelain tile. Photo: Ceramica Vogue.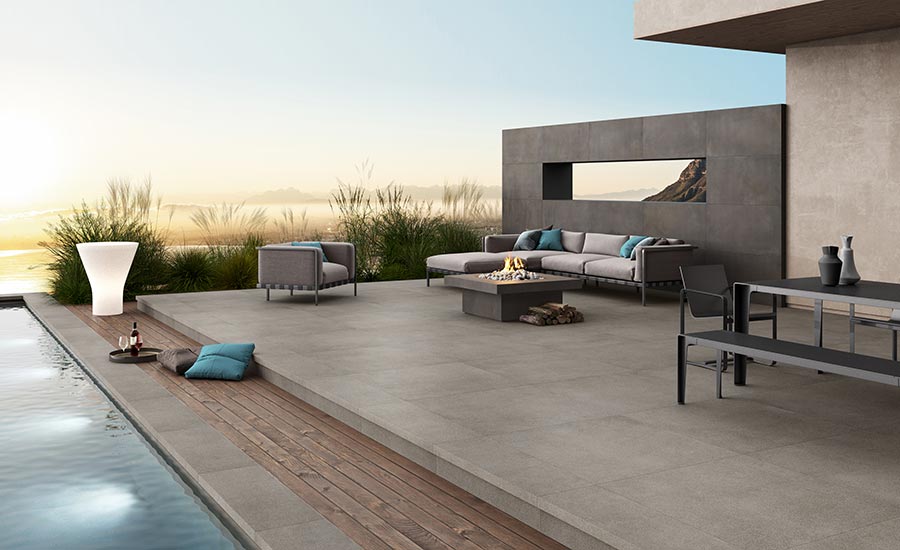 Cercom Infinity in Sand and Moka. Photo: Cercom.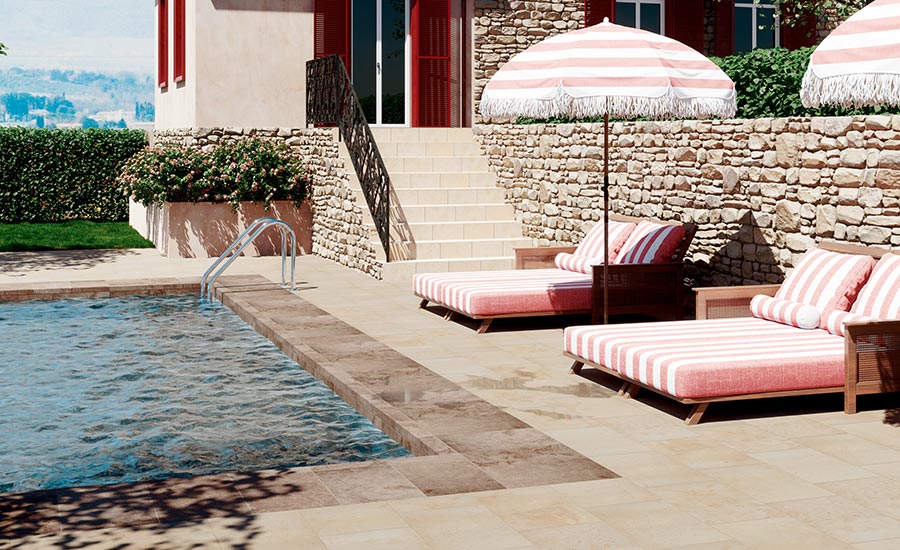 CIR Ceramiche in Falda. Photo: CIR Ceramiche.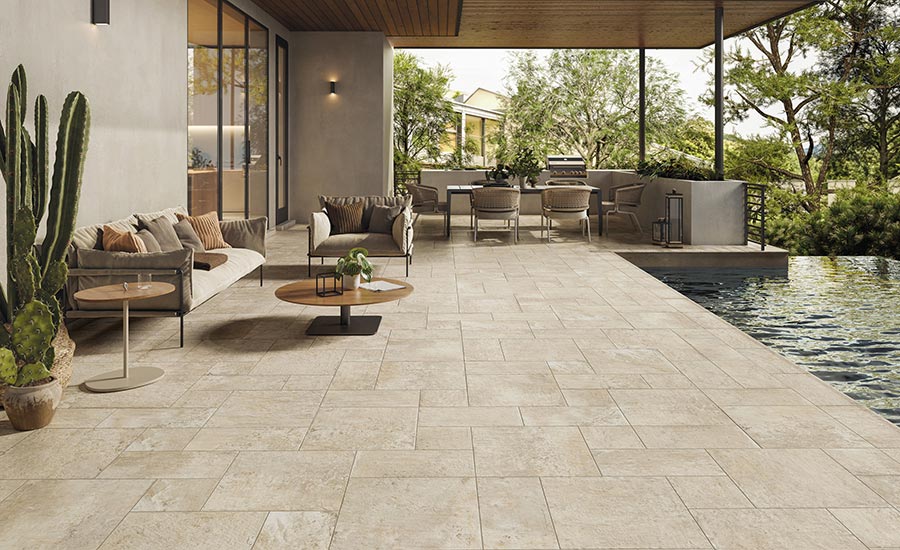 Century Aurum porcelain tile. Photo: Centry.

Dry-Laid Pavers
For those seeking a low-stress do-it-yourself landscape upgrade, 20 mm-thick porcelain pavers are a great choice. These tiles can be dry-laid on top of grass, gravel, or sand for a quick and easy outdoor transformation.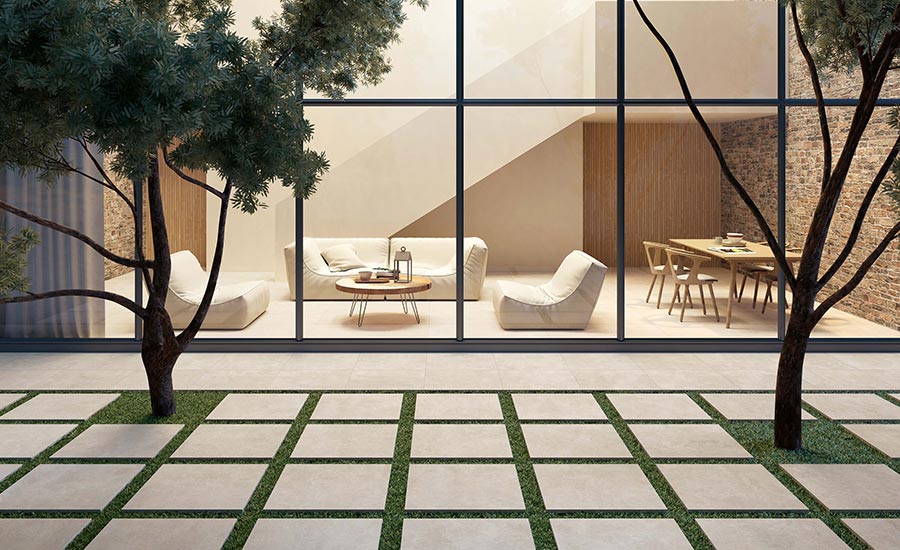 Casalgradne Padna Nature Amb Sabbia. Photo: Casalgradne Padna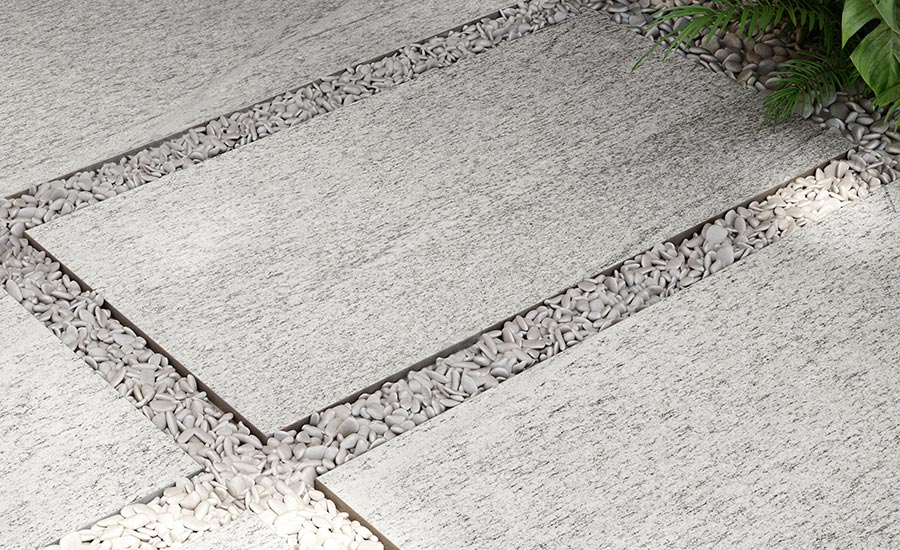 Casalgradne Padna Nature Amb Sabbia. Photo: Casalgradne Padna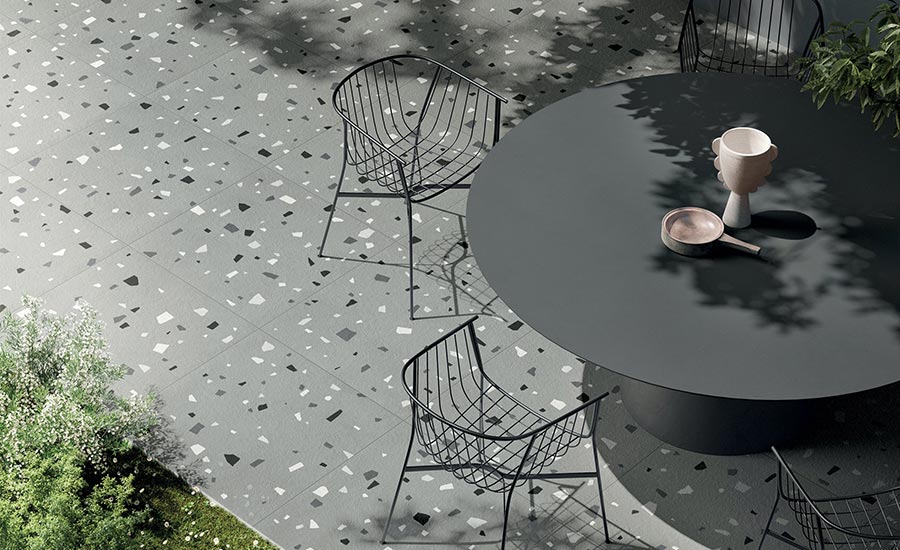 Italgraniti Nuances Scorcio Esterno porcelain tile. Photo: Italgraniti.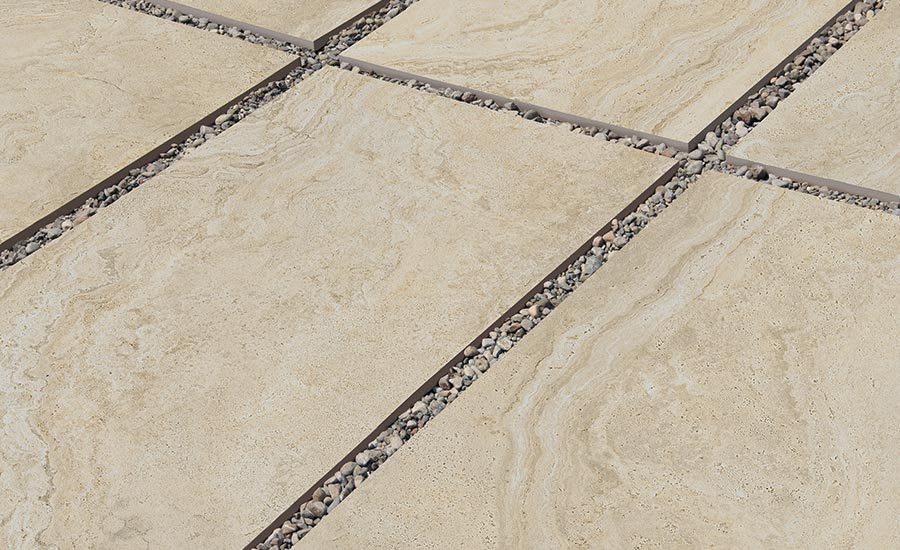 Provenza Unique Travertine in Ghiaia. Photo: Provenza.

Driveways
The high technical performance and durability of porcelain tiles make them suitable for use in heavy-duty or high-traffic outdoor spaces like driveways.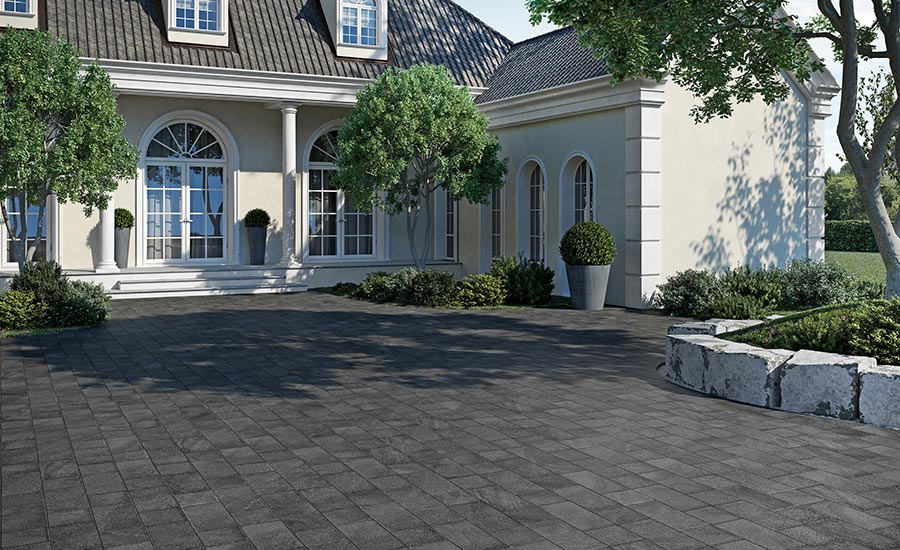 La Fabbrica Borghi Italiani in Grafite. Photo: La Fabbrica.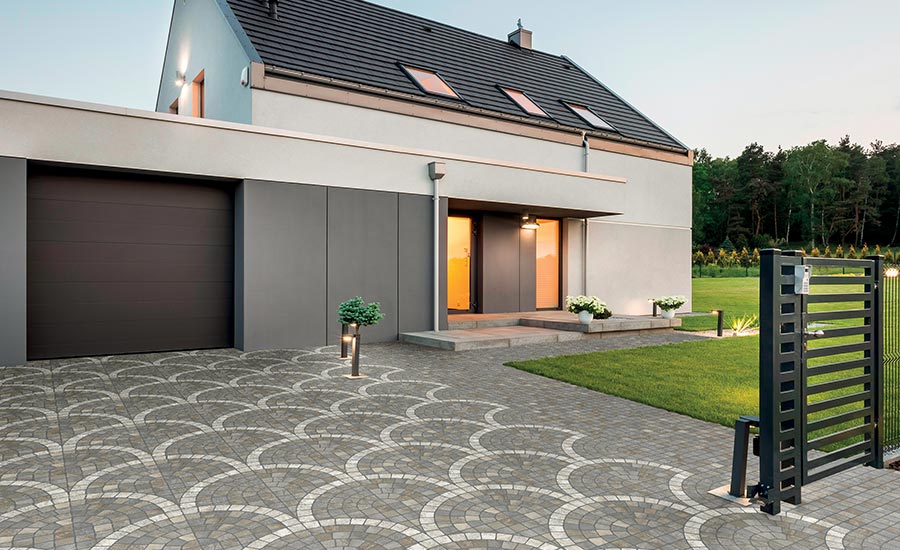 Dado Ceramica Ultra Selciato and Celciato Coda. Photo Dado Ceramica.