Fishman Flooring Solutions, a distributor of flooring and flooring installation products, is changing the way it markets its range of exclusive brands to the residential and commercial flooring markets. The architect of its master brand strategy is Greg Vale, the company's vice president of sales. Vale joined Fishman in September 2018, bringing with him more than 20 years of sales and marketing experience in the flooring marketplace. He recently shared his thoughts on Fishman's new Fishman Landmark Interiors master brand with the editors of Floor Trends and Floor Covering Installer.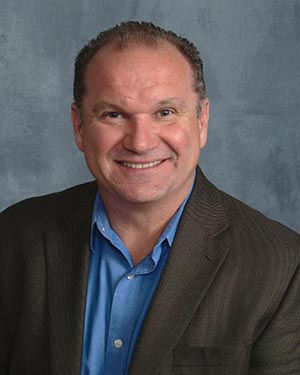 FT: How do you define a master brand? What is the reasoning behind Fishman's master brand strategy?  
Vale: A master brand is an overarching corporate brand under which sub-brands and products fit. For example, Hilton Hotels is a master brand and Double Tree by Hilton and Hilton Garden Inns are sub-brands.
We want Fishman Landmark Interiors products to be recognized as having the same qualities and values that Fishman has been recognized for over the past 102 years: integrity, quality, reliability and dependability. Having a master brand is an optimal way to accomplish that. The Fishman Landmark Interiors sub-brands will initially include our hardwood flooring, LVT and sports flooring products.

FT: When and how do you intend to launch the Fishman Landmark Interiors brand?
Vale:  We're currently in a soft-launch phase, which is why I'm speaking with you today. The brand will be officially introduced at our virtual sales meeting, which is tentatively set for January 18 to 20, 2022. As in the past, many of our valued vendor partners will be involved in the meeting.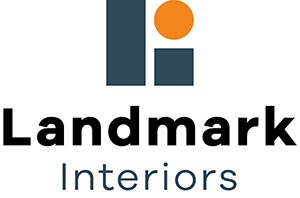 This year, however, we'll break with tradition and invite customers to participate in the sales meeting for the first time. We want to give them the opportunity to learn first-hand about Fishman Landmark Interiors sub-brands, as well as the products of our vendor partners that add great value in the marketplace. We'll follow that official introduction with an aggressive digital marketing campaign and in-store promotions.

FT: Who are your target audiences when promoting Fishman Landmark Interiors products?
Vale:  That depends on the product. For example, our engineered wood and LVT products are targeted to flooring retailers and builder sub-contractors, because those products are typically used in residential flooring. On the other hand, our glue-down LVT products, Ascension and Hilltop, as well as our four sports flooring products, are targeted primarily to the commercial flooring segment of the business.

FT: How do you plan to build awareness of the master brand in the residential marketplace?  
Vale: We'll take advantage of the growth in e-commerce that has occurred since the coronavirus first reared its ugly head almost two years ago. We'll have a website, landmarkinteriors.us., to help us reach retailers and other customers in the residential segment. The website will feature a dealer locator tool, a catalog of Fishman Landmark Interiors products, as well as a flooring visualizer to help consumers realize their visions for the flooring in their homes. We'll also use prominent displays at retail.

FT: Fishman has traditionally focused on distribution to the commercial flooring marketplace. Is that an impediment in terms of competing in the residential flooring space? 
Vale: We see just the opposite. Competing in the residential market is an opportunity for Fishman to introduce products and services that are additive to flooring retailers, home builders and residential flooring installers.

FT: How will you reach customers in the commercial flooring space?   
Vale: The commercial segment is the largest part of our business and that's where some of our sub-brands have great potential. We've learned through research that our commercial flooring customers want to buy more finished flooring from us and some  Fishman Landmark Interiors LVT and sports flooring sub-brands fill that need. Our dedicated website will enable our customers to better understand the value these products bring to the commercial marketplace. We'll also continue to work with facility managers, architects and designers, as we have for many years, to create demand for our exclusive commercial flooring products.

FT: Does your master brand strategy put Fishman in competition with manufacturers of the other flooring brands your company is currently distributing?   
Vale: Not at all. We have a successful track record of selling both branded products from our vendor partners and our exclusive private label products for many years without conflict. Our customers are looking for value-added flooring products that are readily available at the local level and that is where Fishman Landmark Interiors products will fill a critical void. The fact that our products are locally inventoried is a competitive advantage for us in today's fast-paced construction environment, because local availability significantly decreases the time it takes for flooring contractors to install Fishman products.

FT: How will you define success for the Fishman Landmark Interiors master brand?  
Vale: We'll be successful when Fishman Landmark Interiors products drive additional business to our flooring installation customers. If we take care of our customers, they'll take care of us. That philosophy hasn't changed in Fishman's 102-year history.
Fishman Landmark Interiors Sub-Brands
Engineered Hardwood Flooring
Betsy Ross Hardwood Collection for residential and commercial markets meets the demand for flooring in long and wide formats for both new construction and renovations.
City of Oaks strong, durable, low maintenance and easy-to-clean flooring suitable for any room in a home and available in eight on-trend colors.
Country Oaks brings a touch of elegance to any home and is available in six popular colors.
Luxury Vinyl Tile (LVT)
Ascension glue-down LVT for the commercial market.
Favored Nation glue-down LVT for retail and multi-family markets.
Hilltop collection of three stone plastic composite (SPC) products for use in residential or commercial spaces.
Surestep Stair Nosings to match stair installations with new LVT installations.
Sports Flooring
Endurance wood visual cushioned sheet vinyl for athletic applications and home gyms.
Sports Easy multi-function rubber flooring available in interlocking tiles.
Sports Strength vulcanized rubber tiles that are easy to install in athletic spaces.
Sports Today multi-function rubber flooring available in tiles and sheets.