San Diego-based Cali will bring its highly curated indoor and outdoor surfaces portfolio to The International Surface Event (TISE) February 1-3, 2022. The event marks the first time Cali will appear at TISE, but the company has been intensifying on the industry's radar for well over a decade.
Founded by two surfer buddies in 2004, Cali broke ground as a manufacturer of high-performing building products made of bamboo – namely fencing, flooring, plywood, and decking. It wasn't long before the company grew to become the nation's top importer of the woody grass, and they branched into other materials. 
Today, Cali offers a diverse range of hard surface designs including hardwood, luxury vinyl, eucalyptus, engineered, cork, and of course, bamboo. You'll find Cali branded flooring displays and products stocked in independent specialty retailers, as well as big box stores like Lowe's and Home Depot. 
Wherever Cali is sold, shoppers find the same products, styles, and quality. The company's omni-channel approach allows the consumer to purchase wherever she's most comfortable, while protecting the brand and retailer margins through controlled distribution. Jackson says avoiding the tendency practiced by other flooring companies to adopt private labeling is "a line in the sand for us."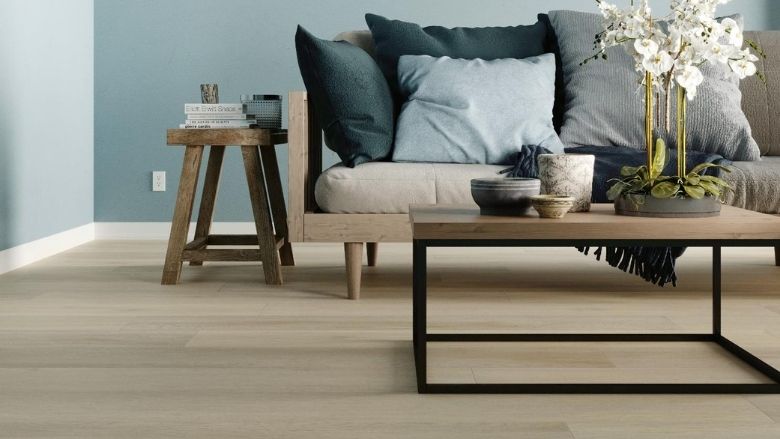 Jackson says fun is what you should expect when cruising by the Cali booth at TISE. That, and a whole host of home renovation collections: 
Longboards, the crowd-favorite within the popular Cali vinyl line, offers longer, wider planks in styles that are easy to maintain and design with.


Legends, the brand-new vinyl collection features lightweight planks that are a full half-inch thick for a highly authentic wood imitation. 


Meritage delivers a premium engineered hardwood with extra-thick veneers of European white oak. 


Cali will also debut a new line of indoor and outdoor rugs to complement its flooring and composite decking collections. 
With such a diverse selection showcased in unique, eye-catching dealer displays, CALI aims to create a destination lifestyle vibe that appeals to coast dwellers and snowbirds alike. Products are designed to be versatile enough to deliver easy home upgrades, regardless of where renovations fall on the map. 
Visit the CALI booth #3223 TISE. For more information, visit  calibamboo.com.