Mohawk's latest flooring launch, RevWood Premier with Signature Technology, aims to give retailers the differentiation they need to win in today's crowded wood market.
"This will be a big year for our retailers," said Seth Arnold, vice president of marketing, hard surface. "RevWood Premier will be the best looking, most waterproof, highest performing wood floor at a price consumers will value and a margin retailers will love."
RevWood, a hybrid hardwood floor alternative, combines the look of real hardwood flooring with durability and waterproof qualities. Launching in 2022 on RevWood Premier, Mohawk's Signature Technology incorporates 64 layers of design data into each plank, which helps the manufacturer achieve the look of a wood floor that is indistinguishable from natural hardwood. Signature Technology captures natural designs by scanning, cataloging and preserving the detail and variety common to each wood species. The microdata is then transferred to a flooring plank. The variety and detail of these natural features are often lost in the low-fidelity digital conversions that currently make up the flooring industry standard, the company said.
"Products like this come around once in a decade, and the early adaptors will reap the greatest rewards," Arnold said. "This will revolutionize wood in the same way SmartStrand Silk changed the game for carpet. It will forever change what both consumers and retailers expect from their floors."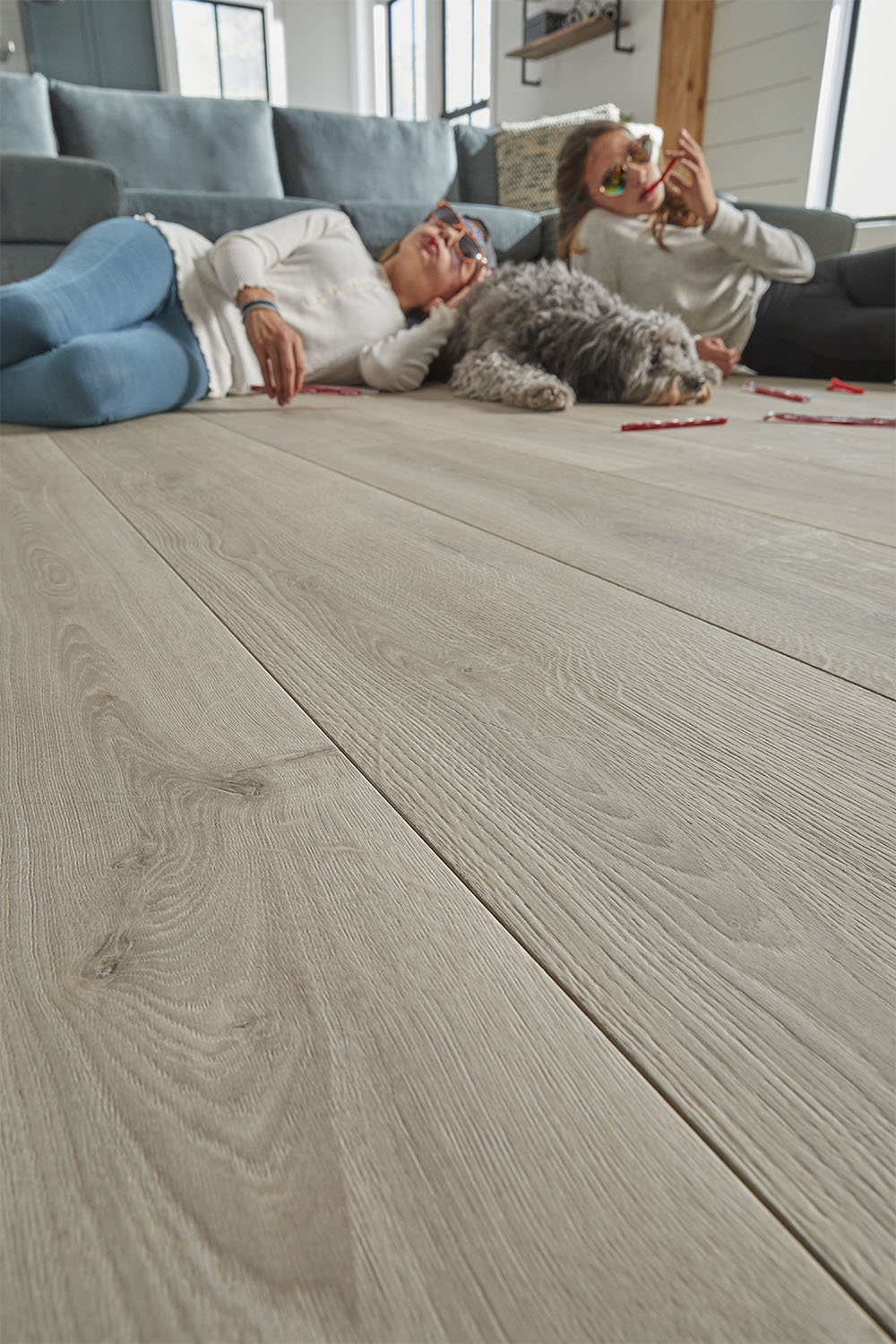 "We transfer 64 layers of information onto exclusive, specially crafted Signature plates that create a multidimensional beauty you can see and feel," explained David Moore, senior product director, wood. "Then, Signature's clarity finish achieves four times more resolution than previous methods and contains up to 1,000 unique colors in every square inch. The result is flooring that is indistinguishable from the original, both in look and feel."
Priced at a fraction of the cost of wood and vinyl, Moore said the launch will provide retailers with a key market differentiator and high margin opportunities.  
Watch Jacquelyn Briggs, brand marketing manager, explain Signature Technology and compare it to other Mohawk products.
The Premier line will also feature enhanced protection from CleanProtect, Mohawk's leading antimicrobial solution with built-in Activeguard technology that prevents bacteria's growth, keeping floors cleaner and homes healthier for longer. In 2022, retailers can expect new RevWood Premier displays to highlight CleanProtect and feature the natural beauty capabilities of Signature technology, showcasing the line as the ultimate trade-up.
"At Mohawk, we are deeply invested in developing new technologies – from Signature, for the most realistic wood visuals, to CleanProtect, the only technology for antimicrobial protection, to WetProtect, for floors guarded against water damage," Moore said. "We're also taking bold action by investing in domestic manufacturing. These are all major investments no one else is making, and all of them combine to create the highest performing wood on the market today – a flooring solution where we can control quality and offer the availability that retailers need to win the market."
Mohawk is also expanding its RevWood Plus line to offer an even wider selection of flooring with enhanced, realistic visuals. RevWood Plus will feature 10 new products to help retailers provide exceptional value to consumers, including 8mm styles and budget-conscious options. 
See more of the latest news and product releases from Mohawk
"With RevWood, retailers get a reliable, available product that will differentiate them on the market and generate profitability," Arnold said. "It just doesn't get better than that."
For more information, visit mohawkflooring.com.