The first major business event of the year for the covering sector, Expo Revestir 2022 celebrates two decades of history. The event consolidates itself as the most important trade show of finishing solutions in Latin America, celebrating the in-person reunion and the great resumption of business.
At the opening of the event, this Tuesday, March 8, the launches of the largest national and international companies of ceramic tiles, sanitary ware, metals and finishes captured the attention of a large audience excited by the news. In addition to the exhibitors' launches, the digital edition of Expo Revestir features the International Forum of Architecture, Design and Construction (FIAC), which has its 100% digital programming concentrated on the 9th (Interior Designer's Day) and 10th (Architect's Day). 
The biggest highlights of Expo Revestir took place Tuesday, March 8 at the delivery of the Best in Show 2022 award.
Every year, design critic and curator Marcelo Lima selects a group of renowned judges to choose the most relevant items in the Expo Revestir launches. In the seventh edition of Best In Show, the jury was Guilherme Amorozo (Casa Vogue Brasil), Thais Lauton (Casa e Jardim), Ana Paula Assis (Pop Se), Lilian Santos (Revestindo a Casa), Lucila Turqueto (Casa de Valentina) and Fernando Mungioli (Revista Projeto).
Check out the winners: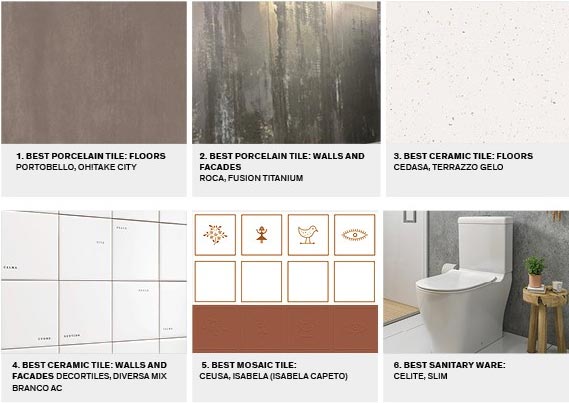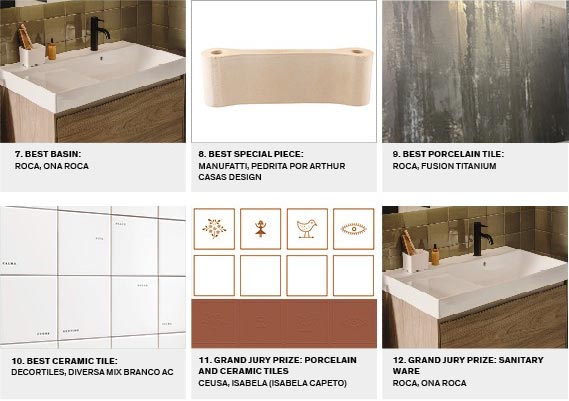 For more information, visit en.exporevestir.com.br.