Despite the popularity of wood design in resilient and tile, the demand for real hardwood flooring continues to be very strong as consumers are drawn to its natural beauty and authenticity. New design innovations in wood offer consumers more style and features than ever before. Planks continue to go wider, colors are going both warmer and lighter, and a matte or low-luster finish continue to be popular. Click the photos below to learn more about the latest introductions.

Trend: Waterproof Technology
Consumers want a worry-free floor without sacrificing style and design. Waterproof technologies continue to improve and offer easy living.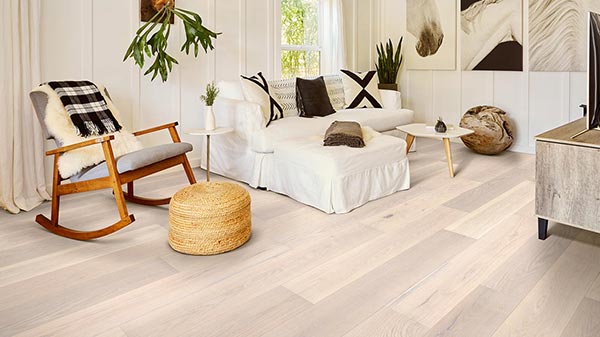 Repel engineered hardwoods by Shaw Floors are designed for the traditional hardwood consumer who needs extra household protection from topical moisture. Made in America and featuring Repel splash-proof technology and ScufResist Platinum finish. Landmark sliced oak showcases light tones in a premium sliced face option and ultra-wide planks.
Photo: Shaw Floors.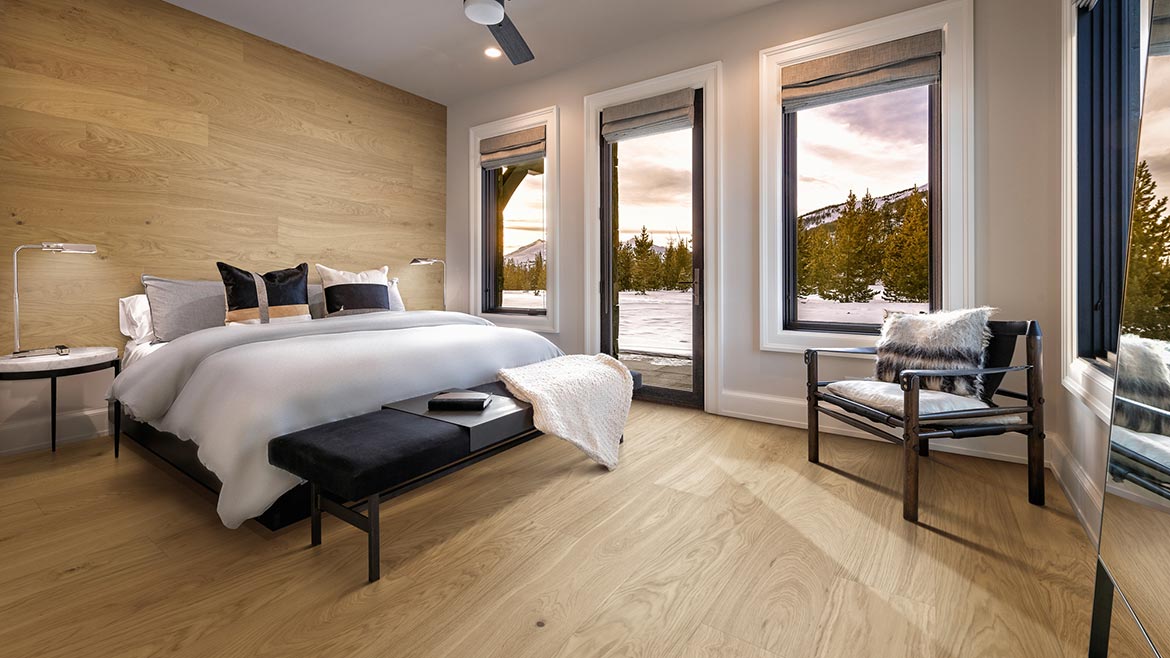 Välinge Flooring 5G Dry waterproof technology with a high moisture resistant Compositek core 5G Dry is an add-on for the 5G fold down installation system that prevents water from penetrating into the joints of the floor panels. In wood-based floors, 5G Dry contributes to significantly lower edge swelling, ensuring that the floor both looks and feels better despite being subjected to wet mopping, accidents and other events resulting from everyday use. No gluing or nailing is required. All you need to install the floor panels is one person, one pair of hands and a single movement.
Photo: Välinge Flooring.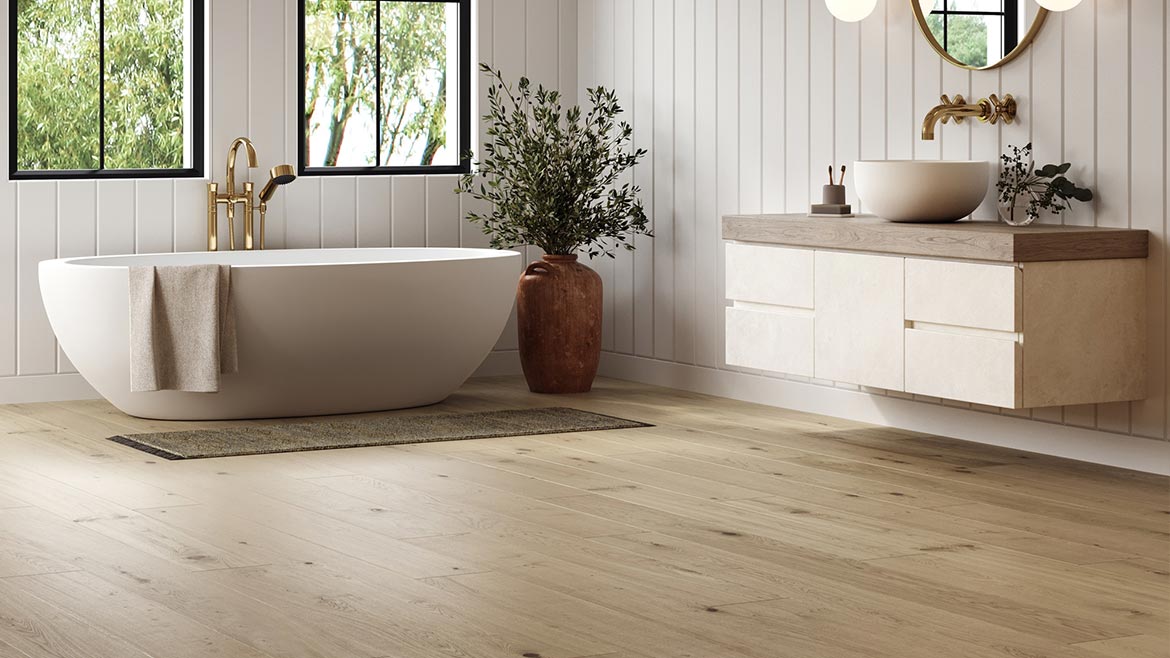 TimberPlus by Mannington features the company's SpillShield Plus waterproof technology combined with Välinge Technologies 5G Dry locking system. Premium sliced European white oak is available in six colorways: Frost, Sand, Thistle, Natural, Branch and Rust.
Photo: Mannington.

Trend: Sales-Boosting Initiatives for Retail
Manufacturers are offering more programs to help specialty retail increase wood flooring sales.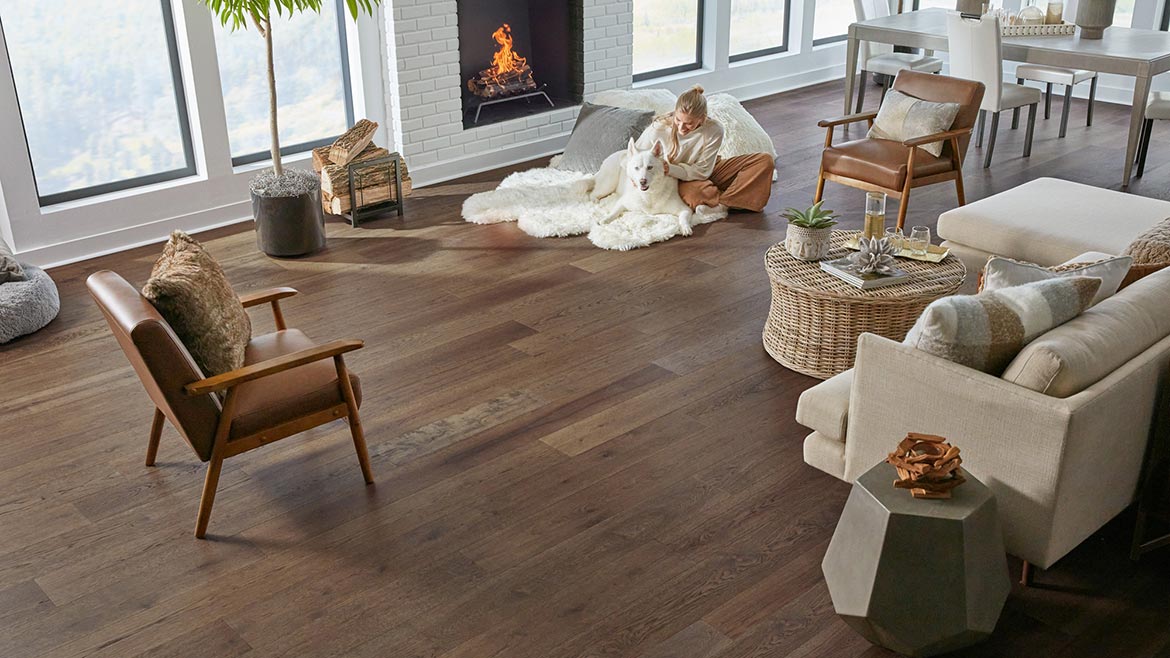 In 2022, consumers will be able to order free product samples of Mohawk's TecWood Select online, creating a shift expected to increase traffic to retail locations. These options will span price points and designs, moving from value woods that provide the perfect solution for new construction to Select and Plus options that offer more exotic looks, grains and beauty.
Photo: Mohawk.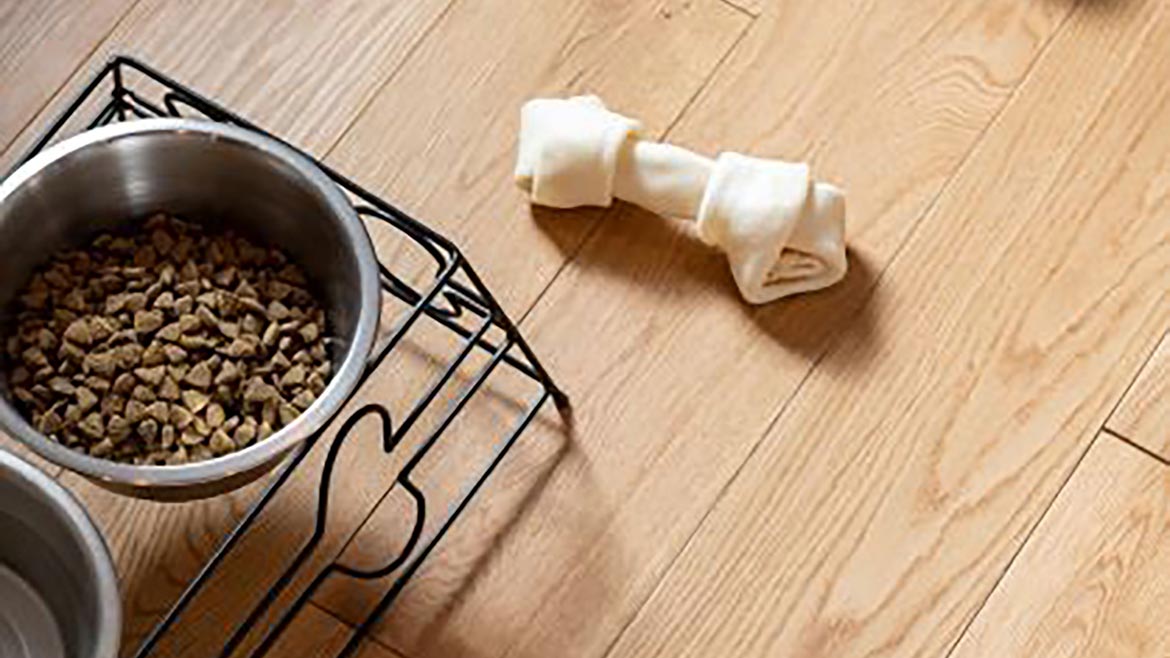 Densified Wood technology, developed by AHF Products, features densified wood which delivers scratch-resistant, dent-resistant, and water-resistant protection against everyday wear, pet nails and accidents. This technology, which was first introduced as Dogwood under the Bruce brand in mid-2021, is being expanded in 2022 to the Hartco brand under the name Dogwood Pro and will be launching as a densified hardwood collection in late spring 2022 exclusively to independent retailers.
Photo: Hartco.

Trend: Made in the USA
Retailers continue to look for domestic options that shorten lead times and answer the aesthetics North American consumers are looking for.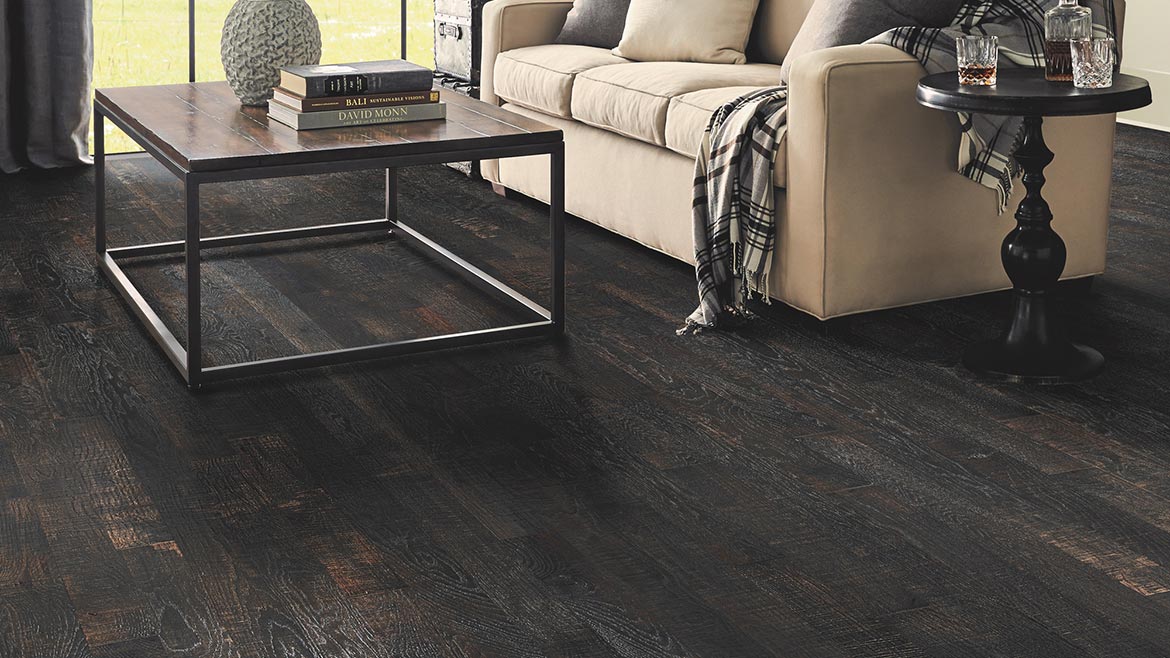 Bruce Flooring is adding engineered hardwood to the Barnwood Living Collection by Mark Bowe, by introducing 10 designs into the new American-made hardwood engineered collection. Both the solid and the engineered collection share five designs but also feature five different designs for a total of 15 designs that offer the authentic vintage look of a time-worn floor at a great price.
Photo: Bruce Flooring.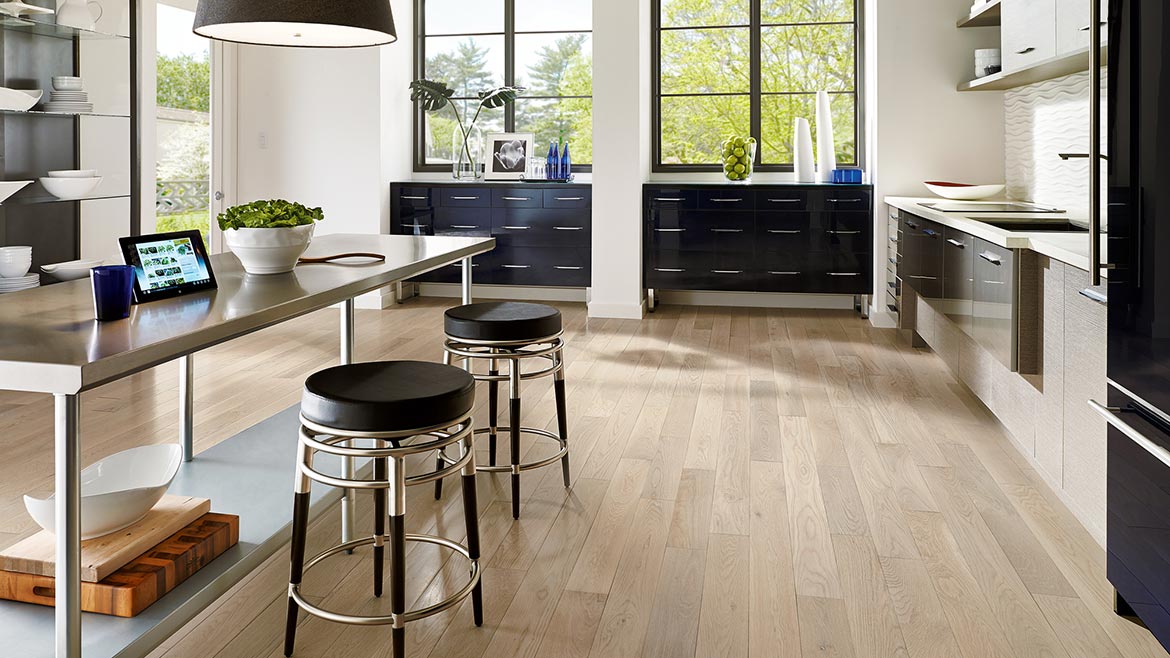 Natural Forest from Robbins offers a timeless look in Appalachian oak and hickory in 5" widths. The collection features select and premium grade Appalachian hardwoods, prized for denser, more stable wood with a tighter grain and rich color. Made in the USA with domestically sourced lumber, a naturally sustainable resource, this subtle scrape collection features a richly textured, hand-scraped visual created with a proprietary, random scraping technique that hides everyday wear and tear, making it a great choice for busy households.
Photo: Robbins.

Trend: Luxury Floors 
A luxury experience is something beyond words, something to be felt and enjoyed. Wood floors are one of the luxury finishes homeowners aspire to.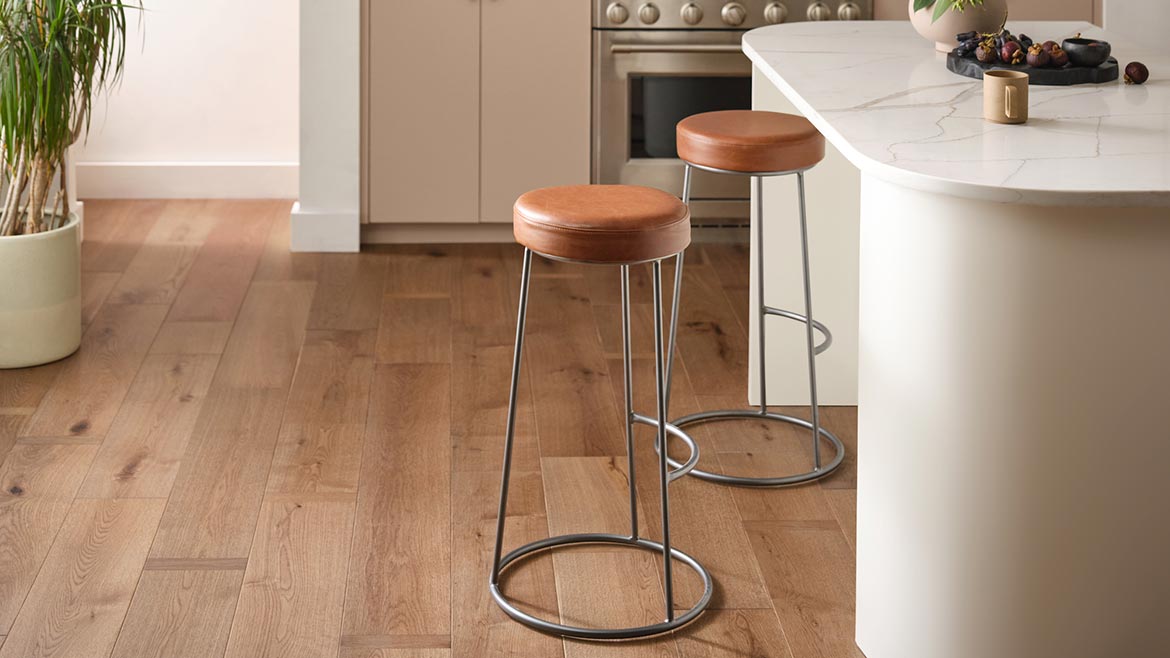 Anderon Tuftex's new hard surfaces include hardwoods that feature broad plank widths and unique placements with time-honored woodworking techniques. Joinery, for example, pulls from traditional woodworking techniques. The 8" wide White Oak planks come in three colors.
Photo: Anderson Tuftex.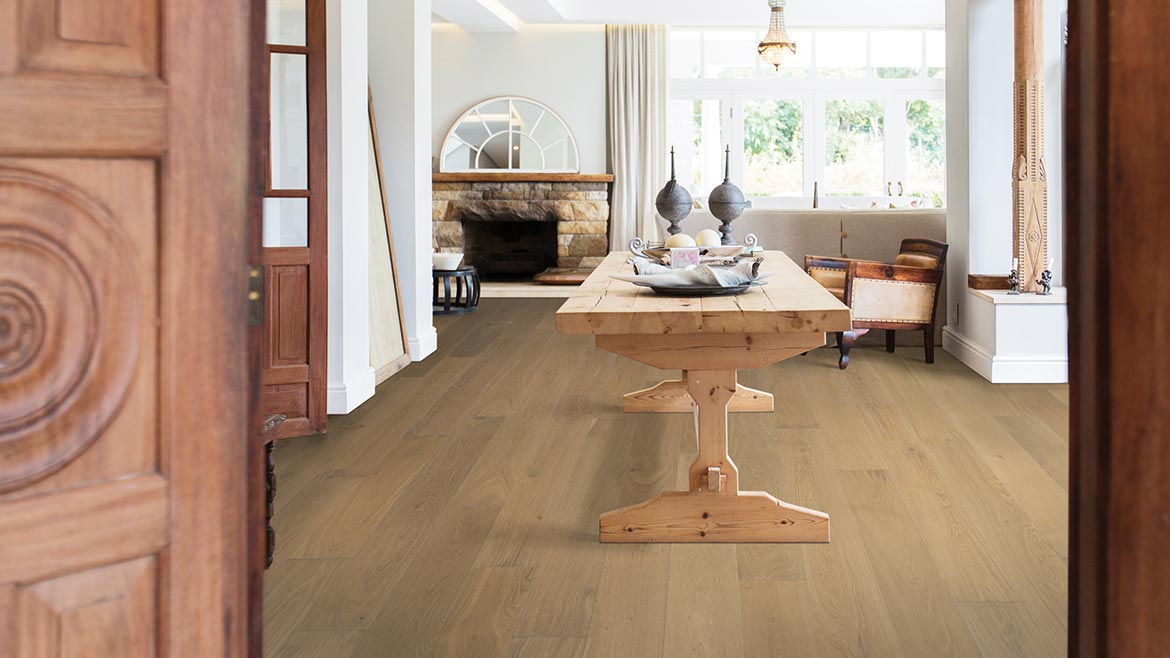 Karastan seeks to provide an immersive customer experience that reimagines the purchasing journey behind luxury flooring. Through streamlined shopping experiences, value-driven touchpoints, the brand is focusing on elevating the consumer experience with a panoramic view of luxury and the best quality flooring for their homes in 2022.
Photo: Karastan.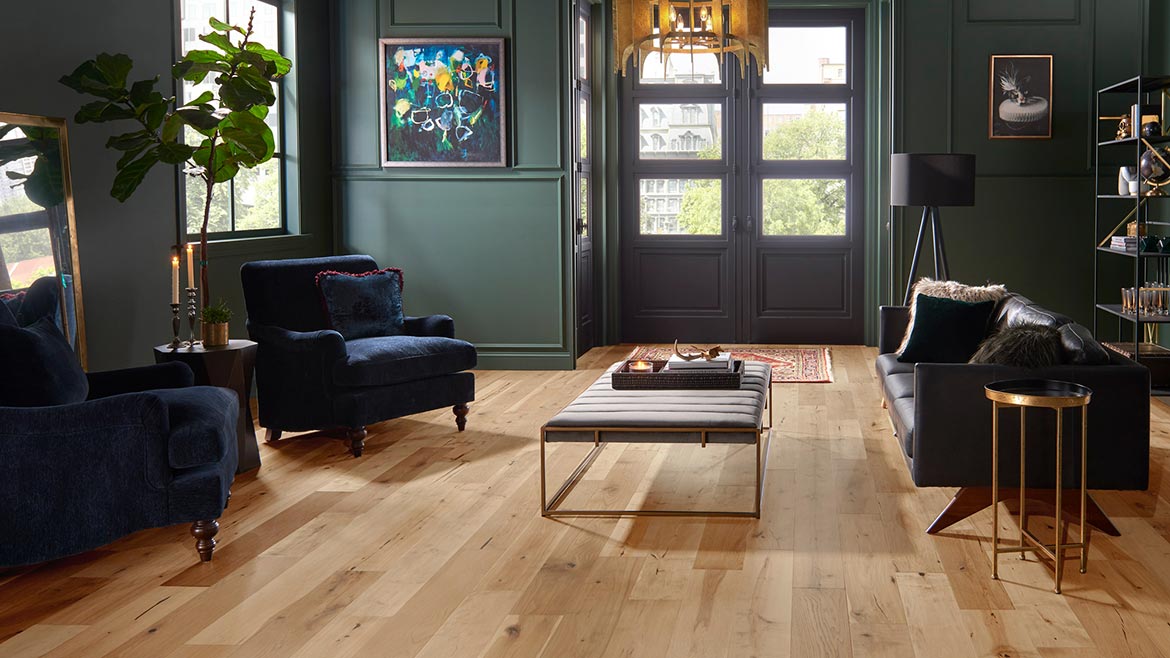 Triumph seamlessly blends the three most popular hardwoods in flooring today: Oak, Hickory and Maple to create a unique look. Triumph combines the character and beauty of each individual species while staining, hand scraping, and finishing techniques bring the visual into harmony. Its 7" wide planks, in lengths up to 84", will be available in three new colors, Copper, Bronze, and Raw.
Photo: Mannington.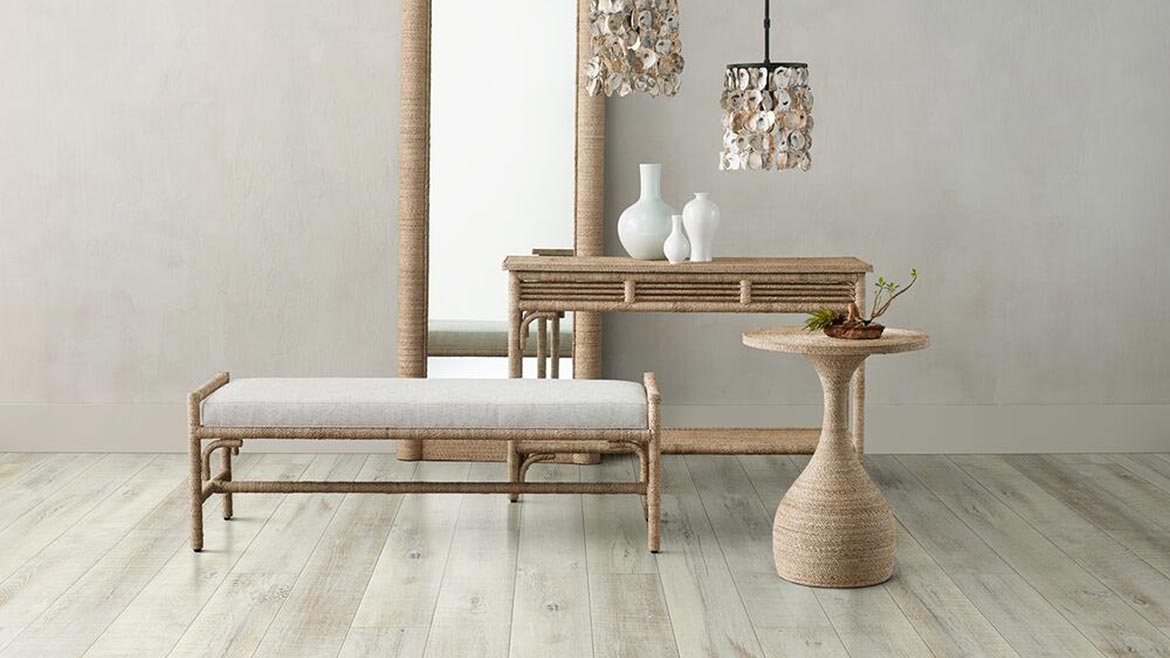 Surf Shack finds its origins along the Pacific Coast Highway at the surfers' iconic hangouts around Malibu. The aesthetics begin with a blank canvas of sliced white oak boards, which have been painted white and hand-rubbed to look not-too-perfect to reveal the face-sawn visuals subtly running across the grain.
Photo: Emily Morrow Home.