Main street businesses are often defined as the lifeblood of their local communities and collectively as the backbone of the U.S. economy. These businesses generate billions in sales annually, making them an important, albeit sometimes overlooked, market for flooring retailers and the flooring industry. Floor Trends recently visited with Greg Vale, vice president of sales for Fishman Flooring Solutions, to learn his perspectives on the opportunities for flooring retailers on main street.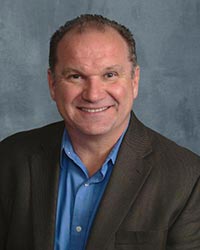 Floor Trends: How would you define the main street marketplace? 
Vale: The main street marketplace gets its name from the many types of businesses you see on main streets across America. These are typically smaller, independent businesses with commercial spaces generally under 10,000 square feet. A main street business in education could be a preschool, for example. In the retail segment, it could be a salon. In healthcare, a local doctor's office would be an example of a main street business. 

Floor Trends: How big is the opportunity for flooring retailers to grow revenues with main street businesses?  
Vale: The opportunity is substantial because of the sheer number of smaller, independent businesses that exist in our economy today. The total commercial flooring market will exceed $25 billion in 2022 and more than 25 percent of that opportunity will be on Main Street. Recent surveys of flooring retailers indicate that 10 percent of their total revenue is main street commercial, so that goal is a great starting point for retailers who want to tap into the main street market. 

Floor Trends: What advice would you give flooring retailers to begin maximizing their revenue stream with owners of main street businesses?  
Vale: They should start with businesses that they patronize themselves and build relationships with the owners. Local businesses often prefer to do business with other locals in order to support the community. 
Also, I think it is always helpful to add value to your sales pitch by identifying and solving a problem for a potential customer. At Fishman, I'm constantly reinforcing to our sales team that, in our selling process, we have to identify and solve problems for our customers first, which increases the odds that we will sell them the product second. 

Floor Trends: COVID-19 had a big impact on many Main Street businesses, some of which had to close or reduce their services or hours as a result of the pandemic. Have you seen a comeback for main street businesses since the beginning of the year?
Vale: Yes. We've been very fortunate with the growth of our sales to the Main Street sector over the past 18 months or so. Our experience has been that main street businesses are coming back strong, despite some of the economic challenges we have recently been facing. 

Floor Trends: What is the best way for flooring retailers to market to main street businesses?
Vale: A retailer targeting main street businesses must have product samples that they can put in their showrooms or take to main street business owners for specification and selection. Because these are small businesses, the sales conversation is likely to be one-on-one and you have to have easy-to-use tools, like samples, look books and on-line floor visualizers, to help the business owner's vision become reality. 

Floor Trends: Where is the best place for flooring retailers to quickly get up to speed on the best revenue-generating flooring products for main street businesses? 
Vale: I'm biased, but if retailers are in one of the states on the East Coast and in the Midwest where my company does business, I would say Fishman. That's because we have such an experienced sales team and inventory so many of our products regionally for easy transfer to our local branches and markets. 
I would suggest that retailers outside the Fishman footprint look to partner with manufacturers or distributors in their area that have local delivery and sufficient inventory to ensure that products are available to meet customer deadlines. This is particularly important to owners of main street businesses. 

Floor Trends: In January of this year, Fishman introduced Landmark Interiors branded engineered wood flooring, luxury vinyl tile and sports flooring, among other products. Are some of these products gaining traction with main street businesses?
Vale: Luxury vinyl tile is now about one-third of the entire flooring market and we have seen a lot of success with our Landmark Interiors-branded LVT products in retail and healthcare main street spaces. We're also starting to see our engineered wood flooring used more and more in main street corporate offices. Finally, our Landmark Interiors Endurance sports flooring line is very popular in the main street education market. It's a high performance floor that offers natural wood looks and cushion under foot.