Shaw Contract's Collaboration with West Elm
Shaw Contract introduced a new soft-surface collaboration with home furnishings retailer West Elm at NeoCon 2022 (pictured above). Each rug signifies the West Elm mid-century modern design and handwoven aesthetic. The company said the collection incorporates innovative materials and techniques while creating a look and feel of handcrafted rugs. Rugs and broadloom will be available starting July 2022 and carpet tile will be in available in August.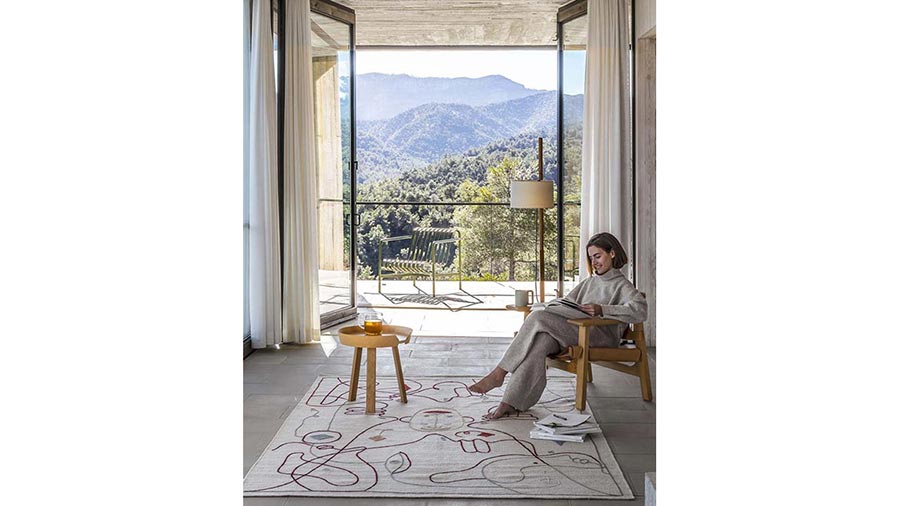 Silhouette by Nanimarquina
Silhouette by Nanimarquina is a collection of rugs for indoor and outdoor use that highlights the acclaimed casual style of the designer and artist Jaime Hayon. The illustration defines the silhouettes of several imaginary characters: nine faces are distributed at different angles so that the rug can be viewed from any perspective, fitting perfectly in any space. nanimarquina introduces the embroidery on kilim technique for the first time and also an outdoor hand-tufted rug, developed with 100% recycled PET fiber.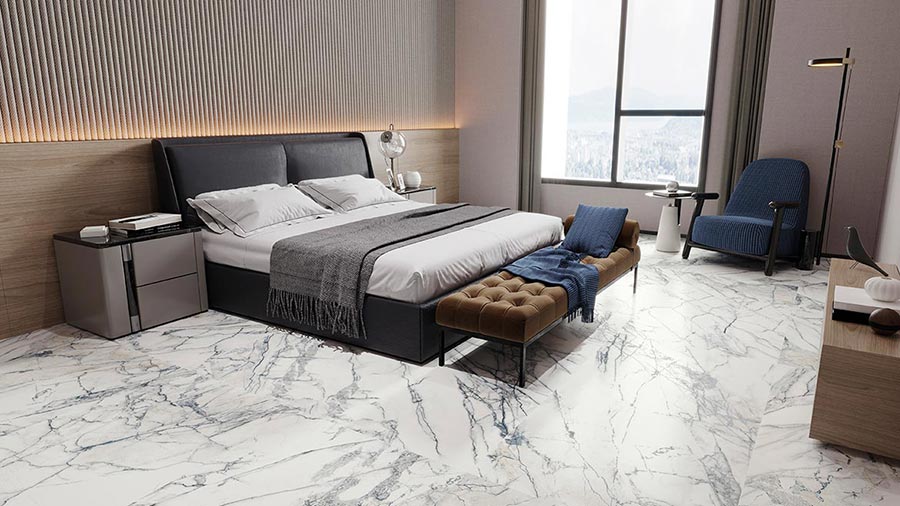 Premier Marble-Look Porcelain by Museum
Premiere porcelain is inspired by the stone known as invisible marble. The collection's select design stands out for its anthracite-coloured veins with touches of blue combined with a white background and warm shades of beige. The collection comes in a 100x260 cm, 100x180cm or 100x100cm 4 TECH format in a choice of a Premium Polished or Shaped finish and a 75.5x151cm or 60x120cm format in a Polished or Shaped finish.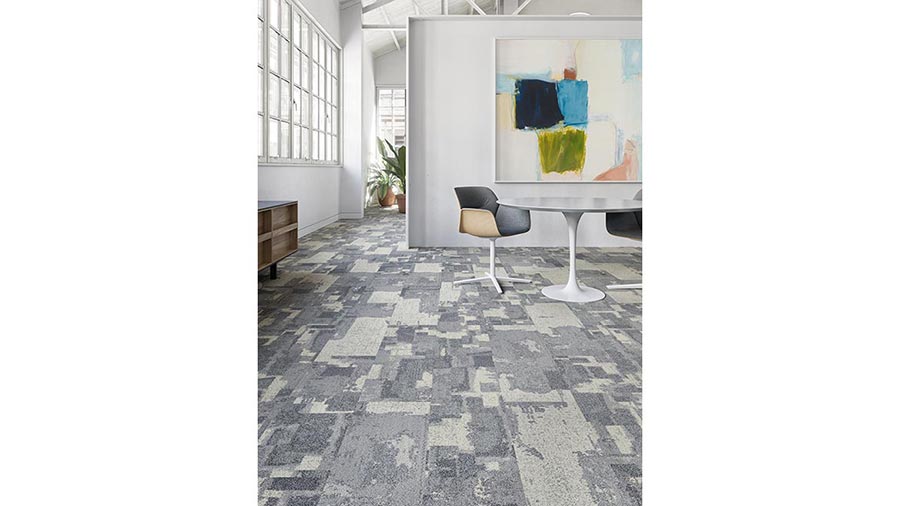 Mohawk Group's Social Canvas
Social Canvas conveys the expression and poignancy of artist Charlie French's abstract painterly style. Encompassing multiple carpet styles, each viewed as a different canvas, the collection spans chunky and smooth textures, incorporating colorful brushwork and a refined palette. This collection is a result of a collaboration with ArtLifting, an organization which champions artists who are impacted by disabilities or housing insecurity.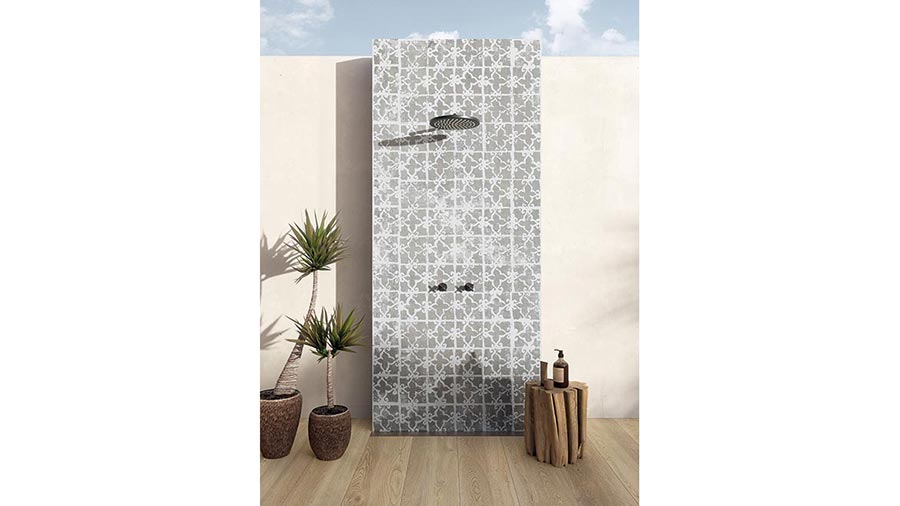 Poetry House by ABK and Studio Otto – Paola Navone
A collaboration between ABK and Studio Otto – Paola Navone has resulted in Poetry House, a project that explores creative experiences, materials and graphic designs inspired by her most iconic and representative works. Navone, a Milanese designer, architect and art director, is renowned for her eclectic personality, free spirit and interest in different cultures. The project consist of two collections of ceramic surfaces inspired by two different materials, wood and stone.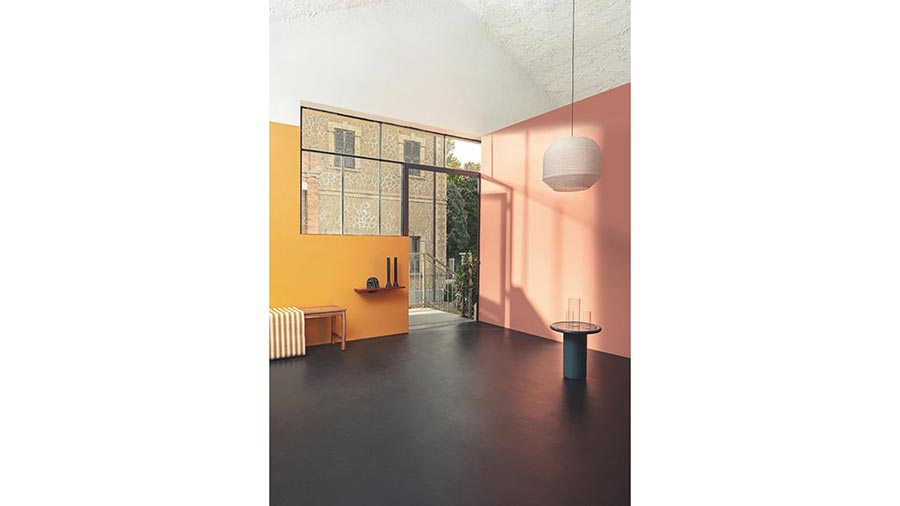 Tarkett's LinoFloor xf2 for Contemporary Spaces
Made entirely of natural raw materials, Tarkett's LinoFloor xf2 is a modern solution to the challenges of contemporary interior design. The collection is now available in five patterns and 106 colorways, including the Originale series' expanded offering of 16 colors made from all-natural dyes. Ideal for healthcare, education and hospitality spaces, LinoWall xf2 protects walls from daily wear and tear and helps soften acoustics for overall comfort.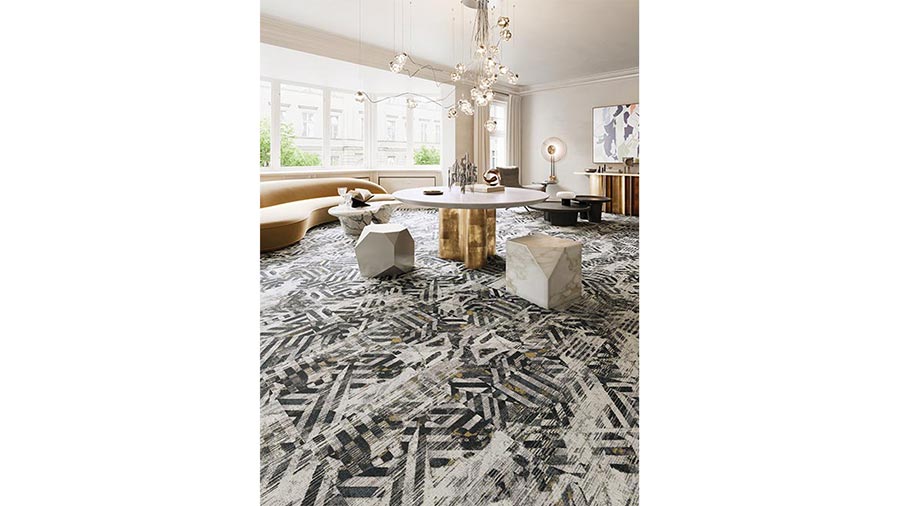 Durkan Painted Perspectives
With Painted Perspectives, self-expression becomes an inspiring basis for community. Through its artistic confluence of diverse views, the collection helps designers advance the inclusive work of hospitality spaces.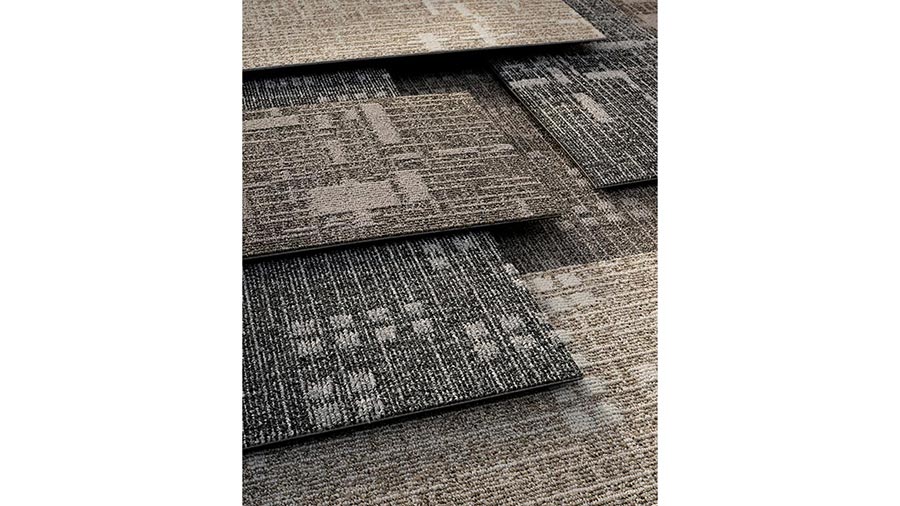 Mohawk Group Fractal Fluency Carpet Tile
Mohawk Group, 13&9 Design, and Dr. Richard Taylor, head of the physics department at the University of Oregon and Fractals Research, leveraged the success of the Relaxing Floors collection to deliver the new Fractal Fluency flooring system. Fractals are the building block of many of nature's patterns and have been scientifically proven to reduce stress and so provide benefits to physical health.