Surfaces, a business-to-business floor covering event under The International Surface Event (TISE), is the largest North American flooring event serving all of the floor covering industry, bringing together buyers and sellers from around the world to see the latest floor covering products, tools, trends, services and technologies. Here's a preview of new products you'll see at the 2023 show.
 
View products by manufacturer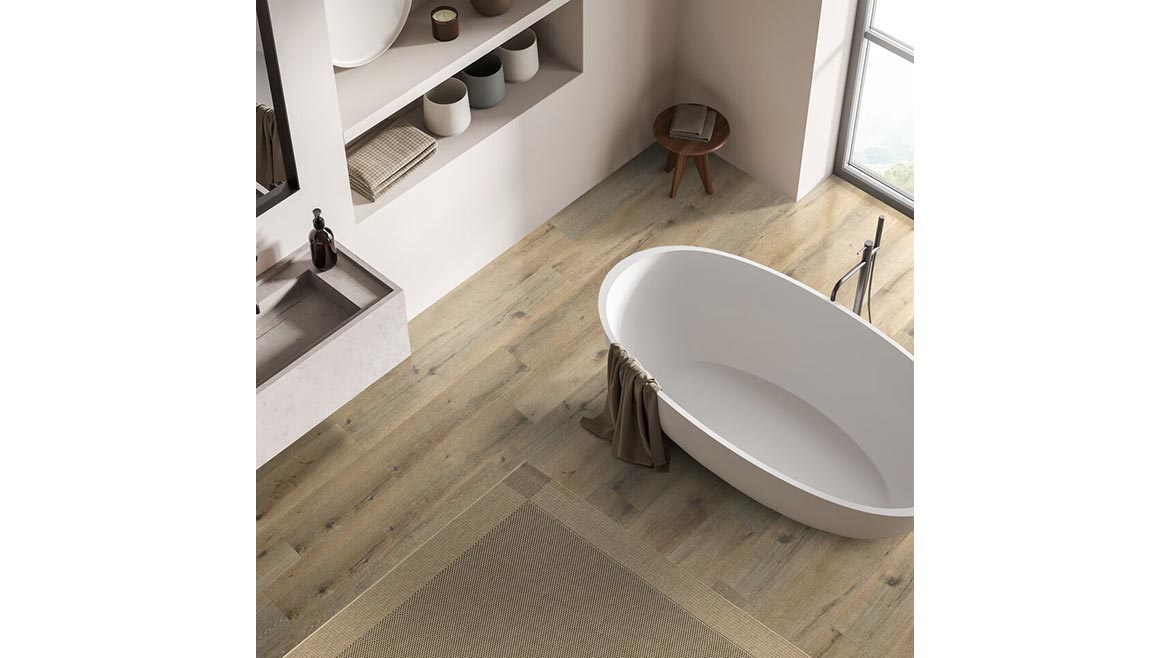 Cali
In response to customer demand and shifting color trends, Cali is adding three new styles to its popular Cali Vinyl Builder's Choice XL collection, also called BCXL. The omni-channel building products company launched BCXL two years ago to offer a longer, broader rigid core vinyl plank with commercial-grade durability. BCXL is ideal for professional orders with a competitive price point appropriate for large-scale installations.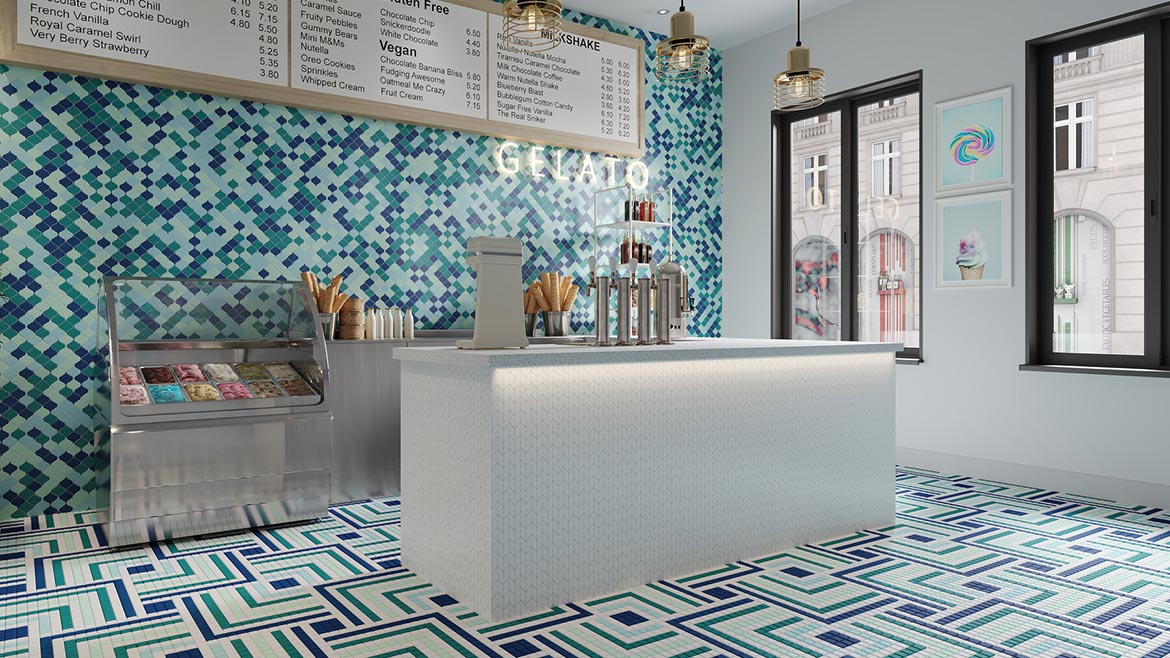 Daltile
Daltile's new Color Wheel Retro offers an assortment of Mediterranean colors in unique mosaic patterns for floors, walls and countertop installations. The collection is available in seven colors in a glossy finish, as well as a matte finish featured in black and white.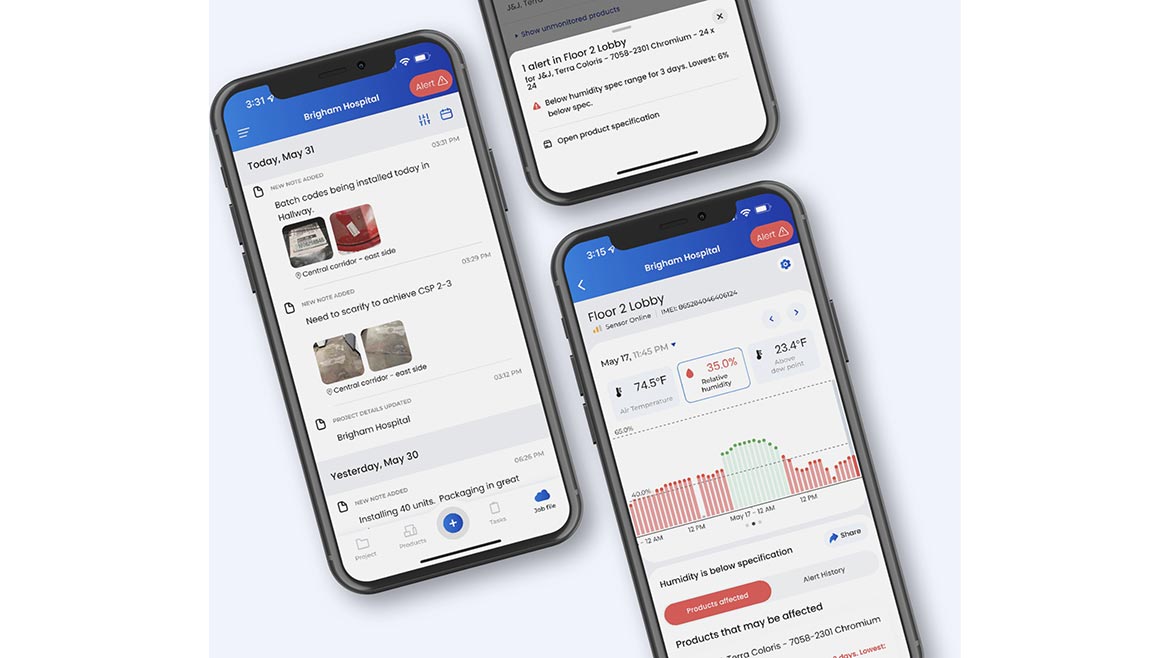 Floorcloud
Available as a mobile app and desktop software, Floorcloud's jobsite monitoring technology is designed to work over a cellular network. This capability allows contractors, big and small, the option to view data related to a specific jobsite prior to flooring installation, or it can be utilized to monitor a space after the job has been completed to ensure that proper relative humidity and temperature are being maintained.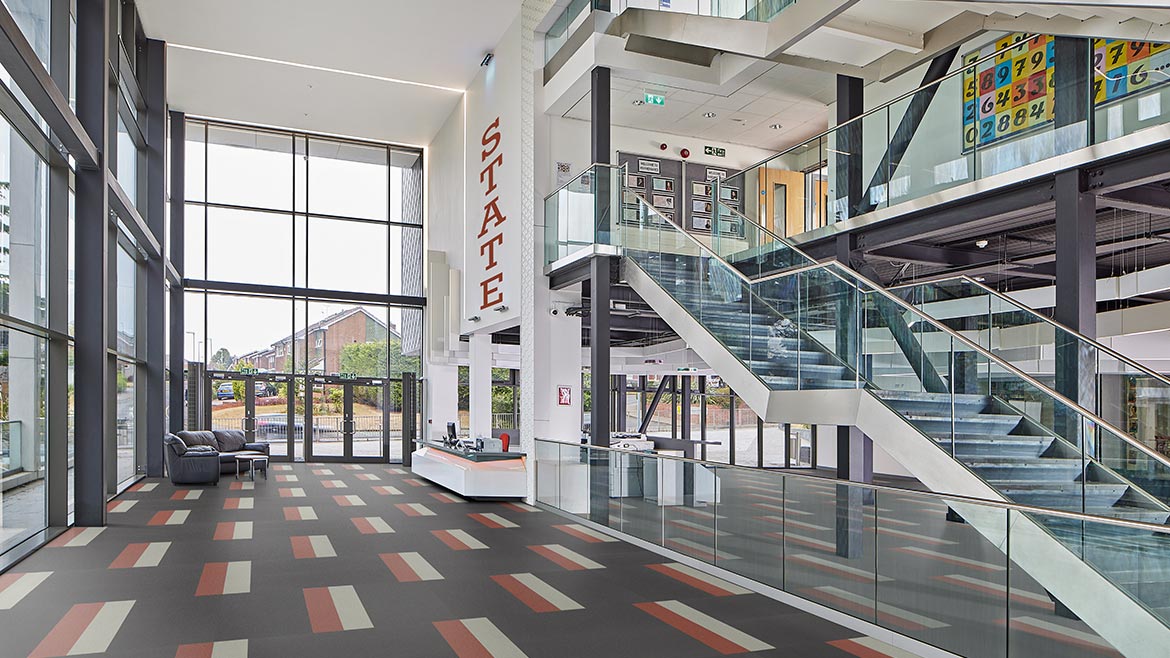 Karndean
Karndean Designflooring introduces new commercial market-exclusive abstract visuals in varying size formats designed to interact with one another for seemingly limitless wayfinding, zoning and pattern possibilities, without the need for expansion gaps or transitions.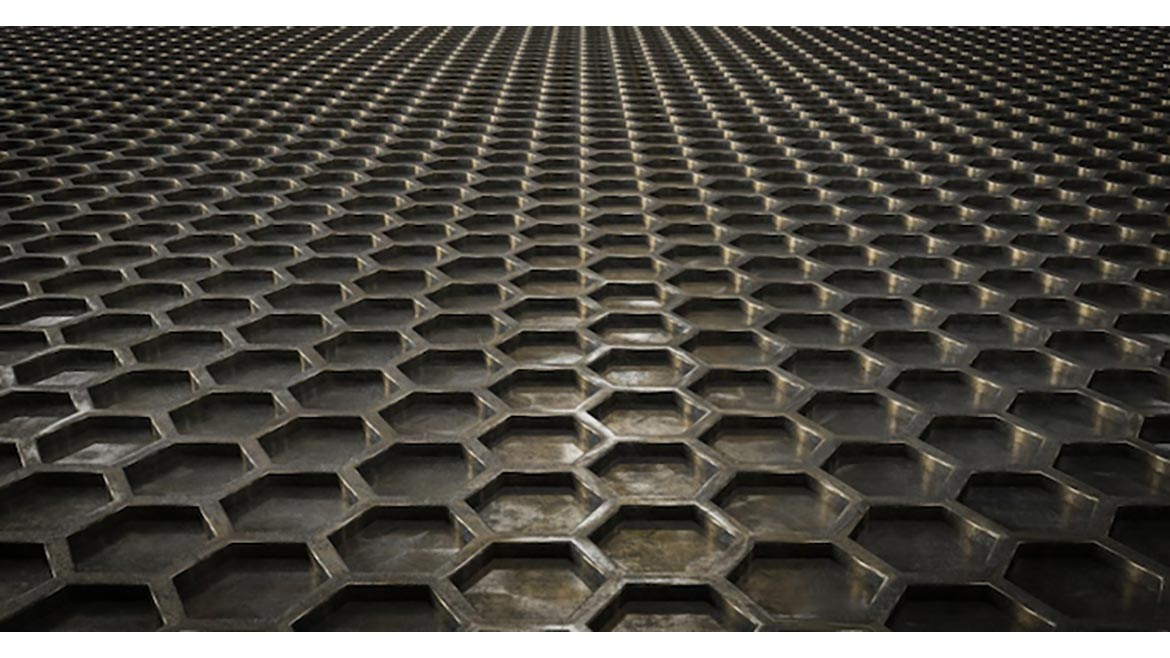 I4F
I4F Be-Lite is a patented, breakthrough technology delivering a more sustainable SPC panel production process to the global flooring industry. Thermoforming technology uses up to 20% less raw materials during the panel core manufacturing process, without compromising on performance. This differs to other existing material savings techniques that remove and recycle materials after the panel production process, creating more waste, costs and CO2 emissions linked to transport and the recycling of scrap. A return on investment can be earned within just two weeks! The new technology is exclusively available via i4F as part of its portfolio of sustainability-focused process technologies and, is the result of a patent partnership with CFL Flooring.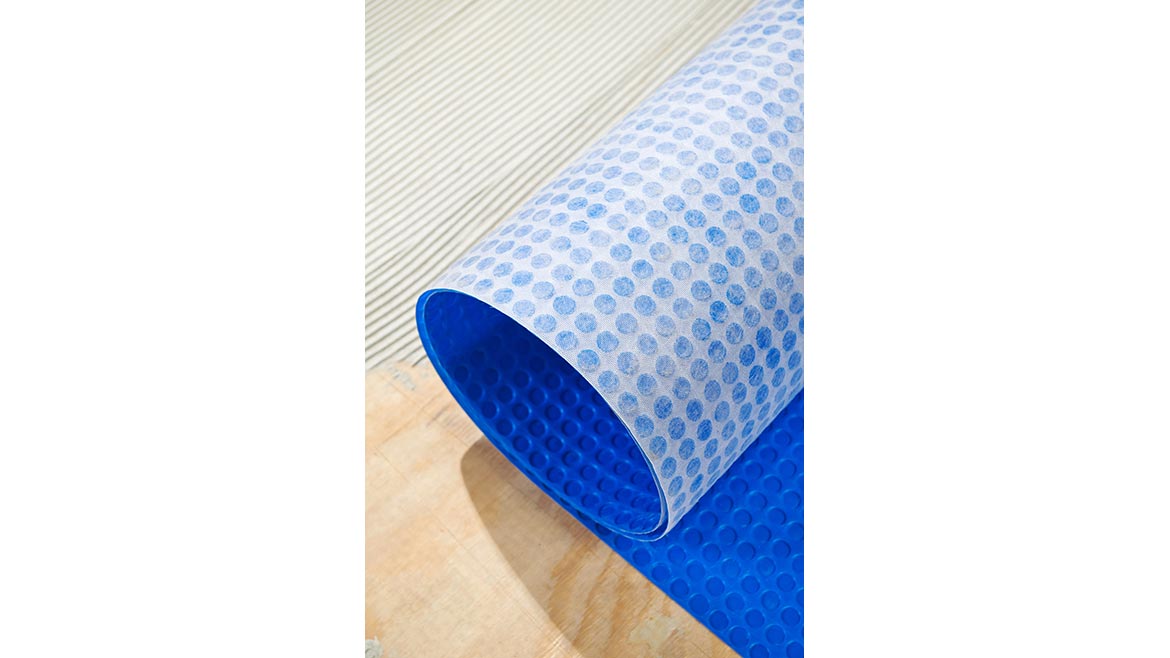 Mapei
Mapei's Mapeguard UM 35 is a crack-isolation, vapor-management, waterproofing and uncoupling membrane that provides outstanding performance over challenging substrates. Made from a lightweight, high-density polyethylene (HDPE) that lays flat when unrolled, Mapeguard UM 35 features a fleece fabric backing that has been engineered for tenacious mechanical bonding to the substrate.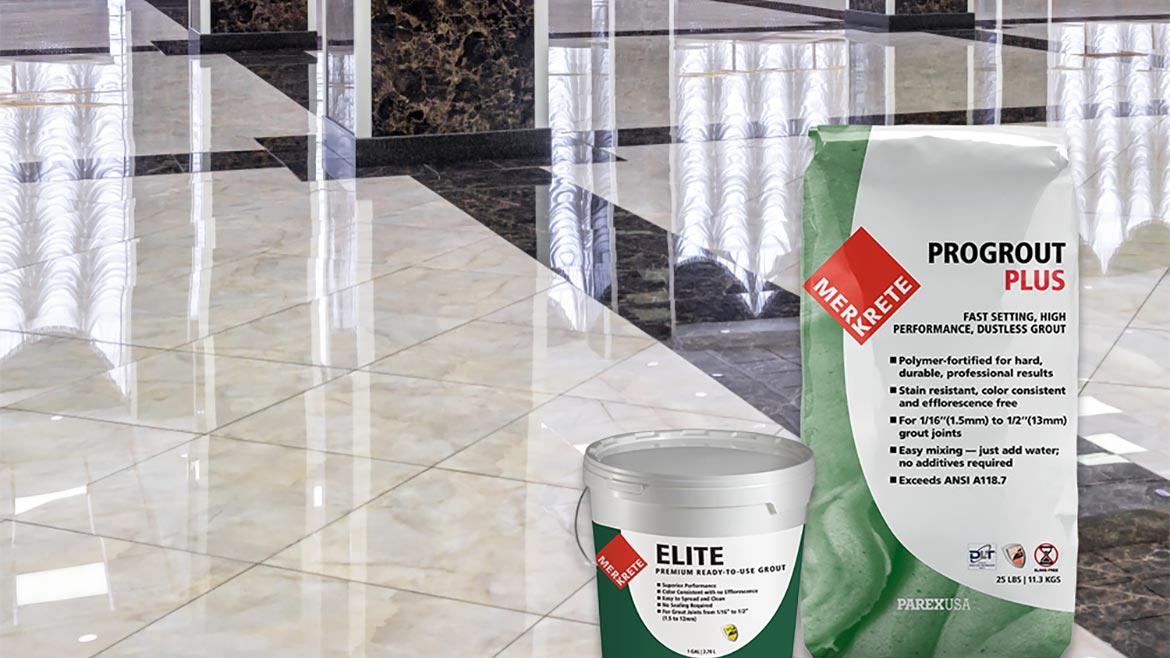 Merkrete
Merkrete continues to boost its grout offerings by introducing two new solutions at TISE 2023.   ProGrout Plus is Merkrete's new high-performance, fast-setting, dustless grout that delivers hard, durable joints.   This color-consistent, efflorescence-free grout is ideal for interior and exterior residential and commercial installations.  ProGrout Plus is suitable for dimensional stone, slate, granite, stone agglomerates and most types of ceramic, ceramic mosaic, quarry, brick paver, porcelain, glass and clay tile installations.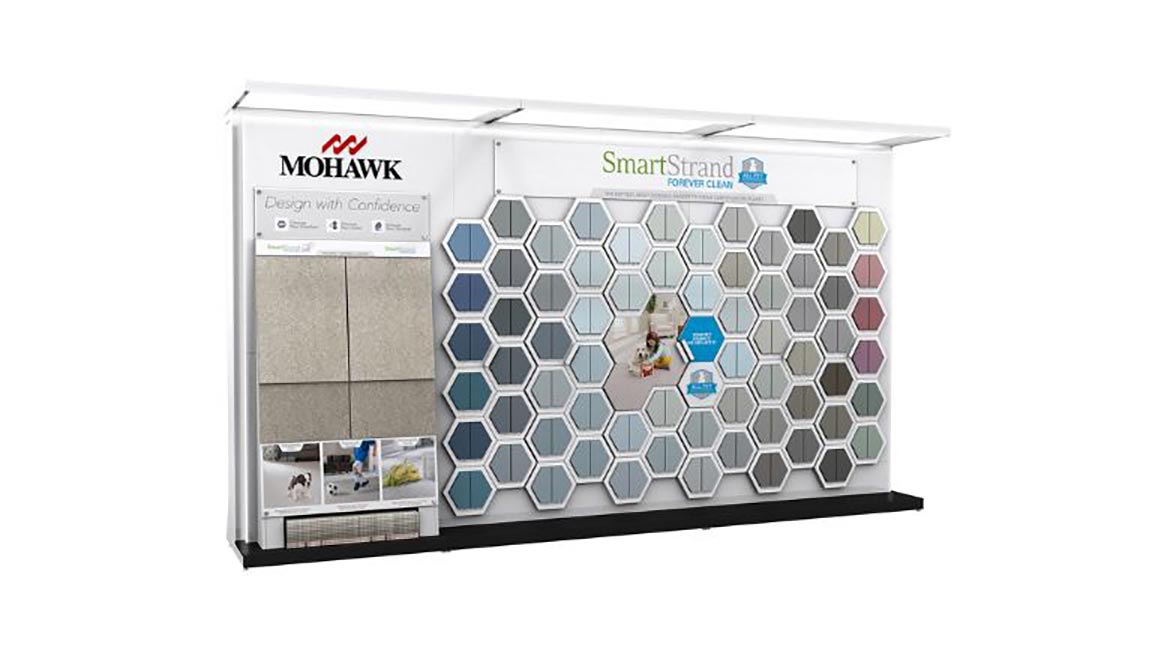 Mohawk
Mohawk has introduced a new state-of-the-art merchandising destination, the SmartStrand Color Wall, designed to inspire consumers to easily shop and confidently select a color and comfort level for their home. The new system provides a compelling selling experience to consumers that allows them to confidently select color and comfort across a range of price points.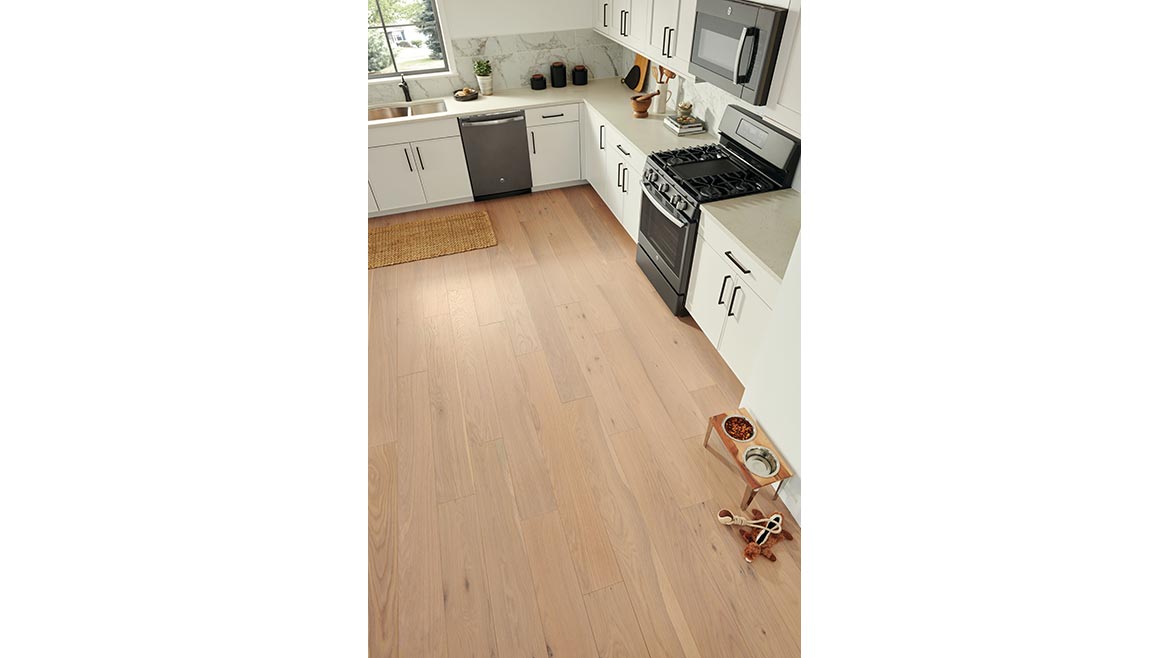 AHF Products
Independent flooring retailers now have the opportunity to sell ArmorWood, AHF Products' densified wood technology, through the Robbins brand. The company said ArmorWood Densified Hardwood, which uses a patent-pending process to create hardened wood, is up to six times more dent resistant, up to four times more scratch resistant, and its face veneer up to 2.8 times thicker than competitive 0.6mm paper-thin face veneer products. ArmorWood has equivalent performance as SPC and Laminate along with being superior to traditional solid and traditional engineered wood.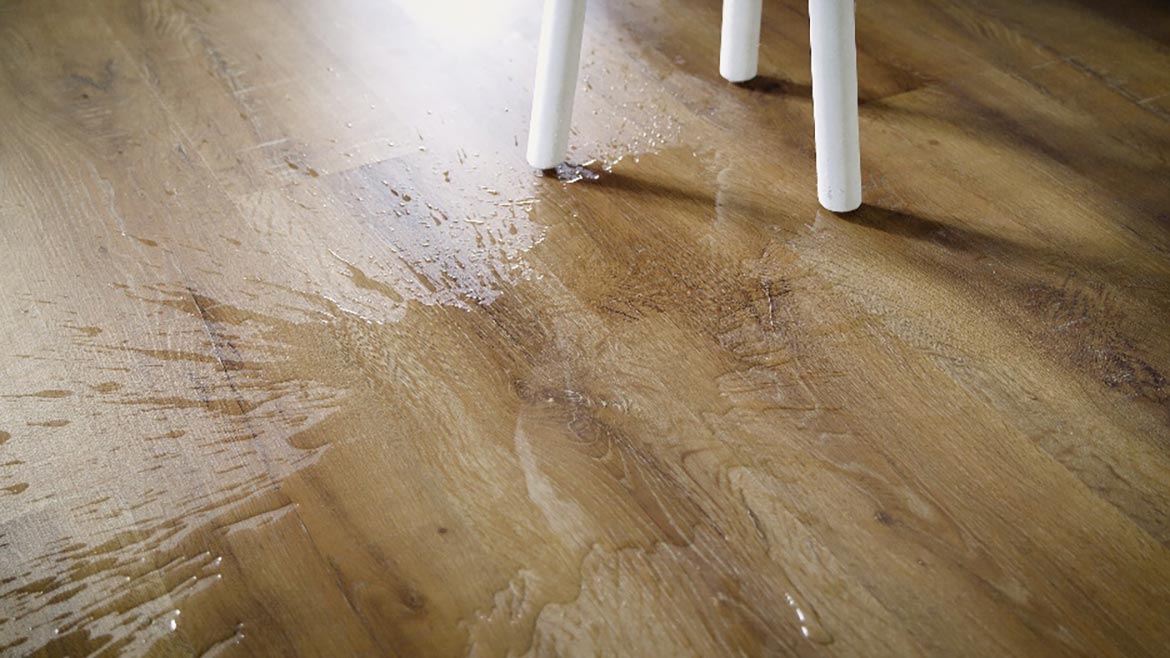 Unilin
Unilin will be launching new technologies and highlighting their innovations that have set the standards for the laminate and resilient flooring industries. Unilin will be showcasing their water-repellent coating for laminate, Unicoat, that goes beyond the norms for waterproof flooring and their 100% waterproof groutable locking system for resilient flooring, Flintile. They will present their unmatched digital texturing and design portfolio and showcase their click technologies from a new angle by focusing on sustainable and efficient manufacturing.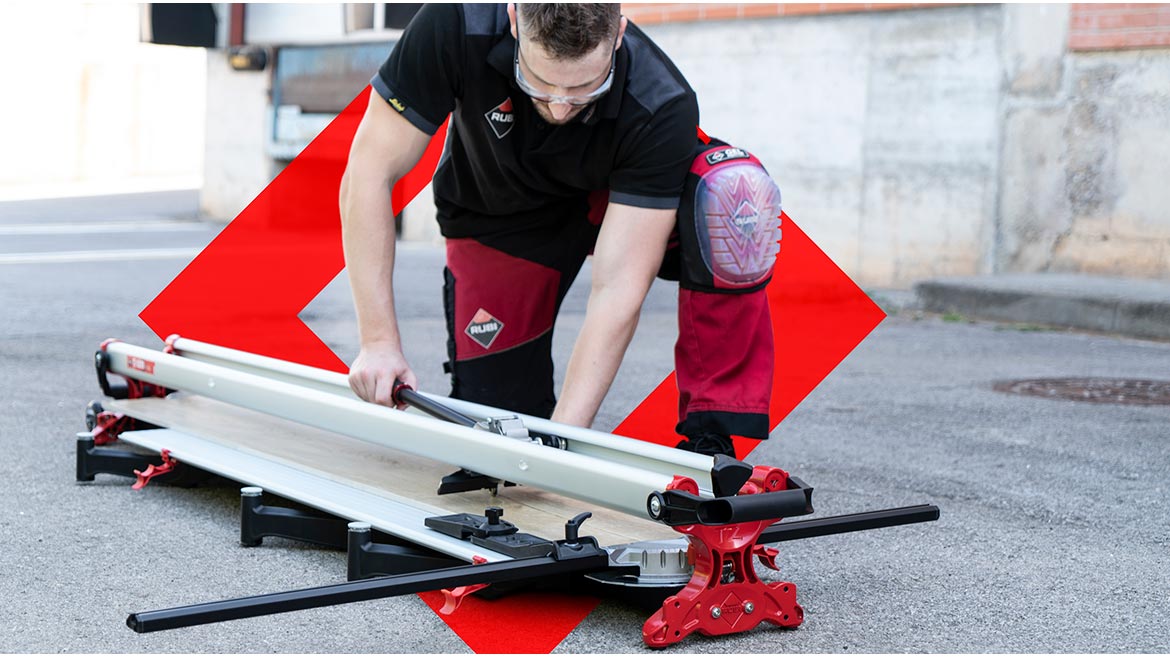 Rubi Tools
The TZ-1800 by Rubi Tools was created for cutting large-format porcelain tiles, cutting at very high precision in long lengths, thanks to an intelligent guide design that reduces deviations. It stands out because of the great cutting capacity of its separation mechanism, which has two positions for adapting to the thickness of the tile, always guaranteeing the necessary breaking power.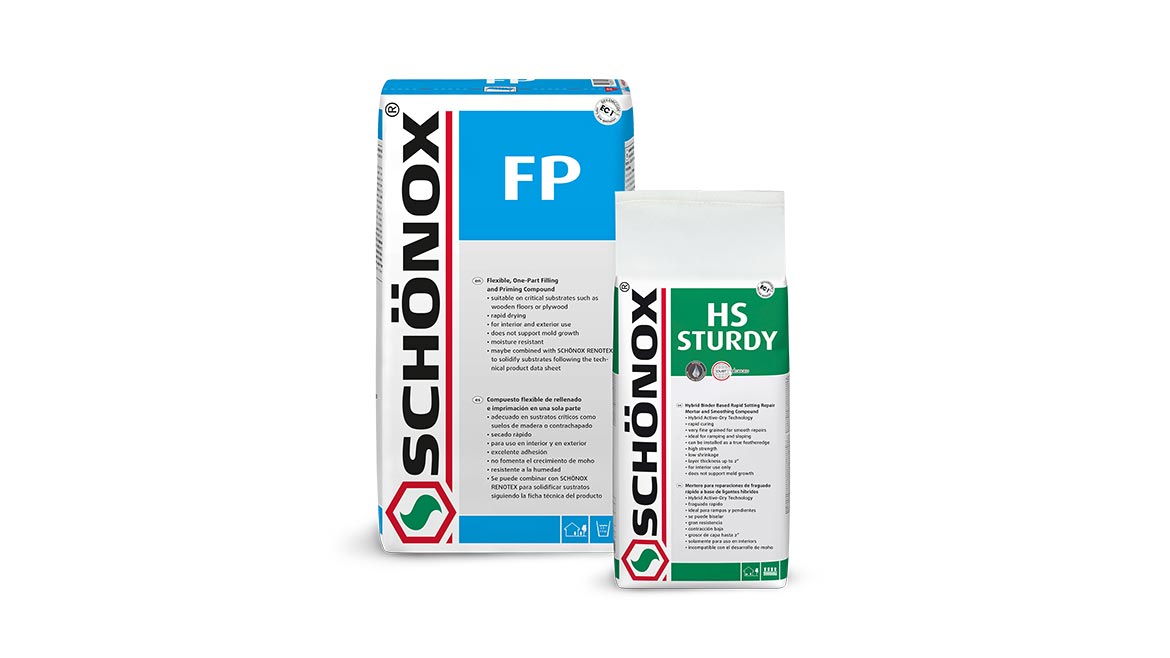 Schönox
Schönox HPS North America, Inc. debuted two subfloor products in response to needs expressed by the professional installer community in the field with Schönox sales and technical staff. The all new Schönox FP, one-part filling and priming compound, allows flooring professionals to prime and fill substrates in one step. The second product introduction provides a versatile, 10-pound bag version of Schönox HS Sturdy, the company's successful repair and smoothing compound with its patented hybrid active-dry technology.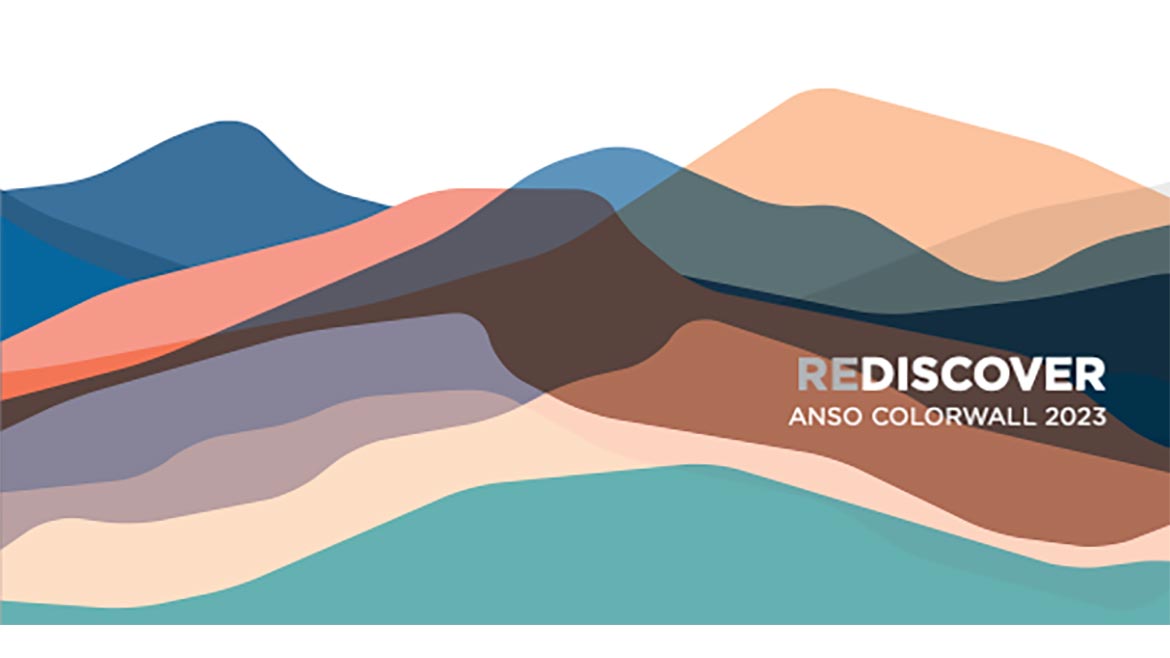 Shaw
Shaw Floors, flagship residential brand of Shaw Industries Group, Inc. (Shaw), has announced plans to update its Anso Colorwall display in 2023. The successful carpet merchandising system is available exclusively to Shaw Flooring Network (SFN) retailers and has a 20+ year legacy in the industry. The time-tested display is a showroom focal point and remains a pillar of Shaw's residential soft surface portfolio. The Shaw team consulted specialty retailers of all sizes from across the country in an intentional effort to maintain a customer-centric approach to the Anso Colorwall rediscovery.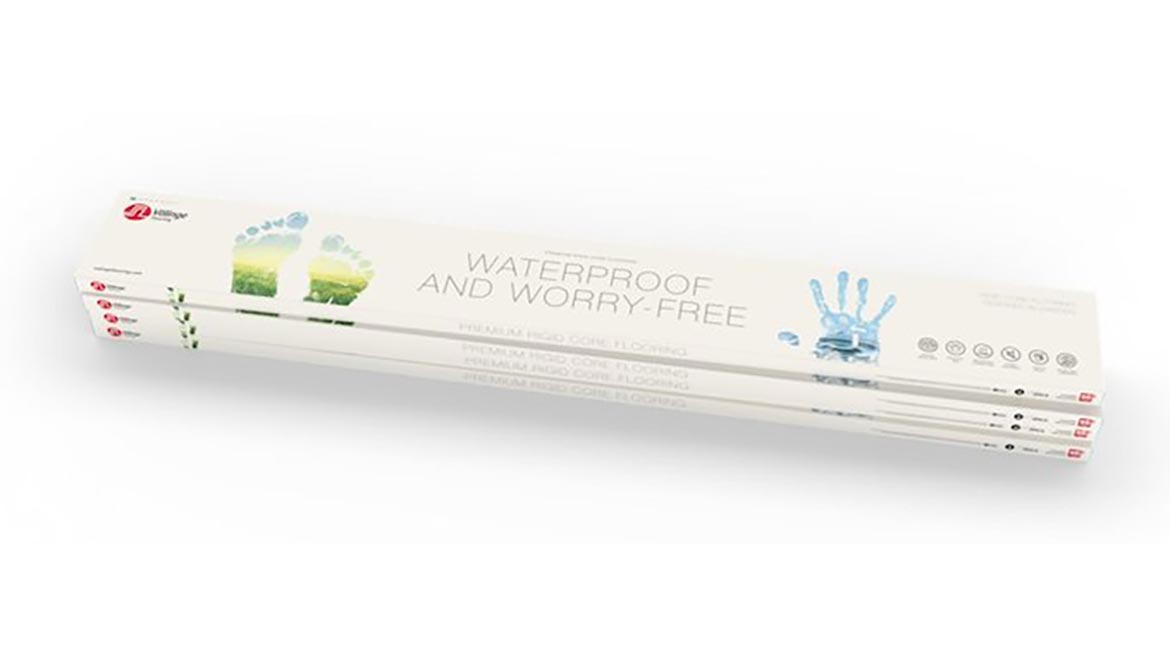 Valinge
Välinge Flooring will showcase its rigid core flooring to the North American market, featuring the company's innovative technologies and 30 years of experience in flooring. Designed in Sweden with the look and feel of a luxurious wood floor, this product is targeted to residential and commercial markets – without the premium cost.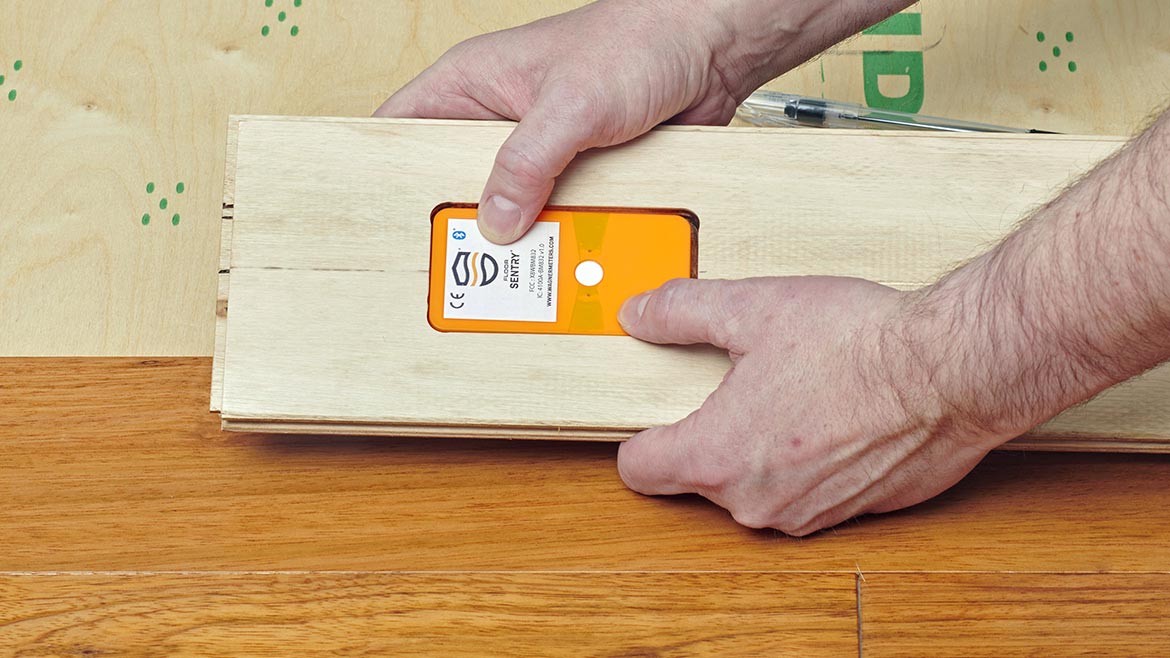 Wagner
Wagner's Floor Sentry is an electronic, Bluetooth-enabled data logger for wood floors that helps you monitor the environmental conditions surrounding your engineered or solid wood floor. Whether your wood floor is in a home or a commercial building, when you use Floor Sentry you'll know when there are any changes to its ambient environment. If either the temperature or the relative humidity falls outside the desired range for proper floor care, the Floor Sentry will alert you by automatically delivering a Bluetooth notification to your mobile device.