Whether you're a young person in flooring, someone looking to ramp up or discover new avenues of opportunity for your career, or build new friendships, The Women in the Floorcovering Industry has a new mentorship program aimed to help you. 
Women in the Floorcovering Industry (WIFI) is a 501(c)(3) non-profit organization that empowers, connects, supports, encourages, develops, educates, inspires, and attracts current and future women in the floor covering industry. Launched spring of 2021 to coincide with International Women's Day, Women in the Floorcovering Industry (WIFI) held its first board meeting this month taking critical steps forward in establishing the nonprofit corporation's purpose and path forward.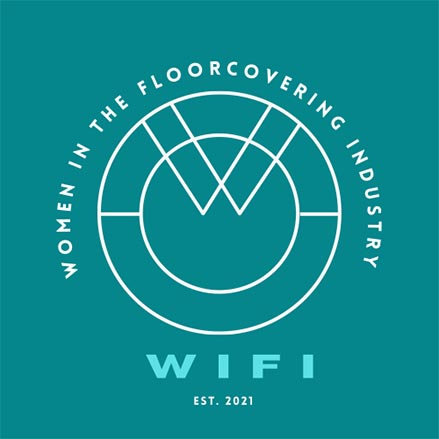 Built for the long-term, WIFI was formed specifically to grow the floor covering industry and the next generation of women within it, reported founder and current Pro Tem Chairman Emily Morrow Finkell, CEO of EF Floors & Design.
The WIFI Mentoring Program, which launches in April 2023, is an adult-to-adult match of a mentor to a mentee designed to help you grow professionally and personally. The mentoring program is a six-month commitment consisting of sessions with each mentor and mentee match. Sessions will be virtual using conferencing software.
Women from any corner of the floorcovering industry—residential, commercial, installation, corporate, design, build, etc., are invited to become a mentor or a mentee.
Visit womeninflooring.org to learn more.
Benefits of the WIFI Mentorship Program
Expand Your Network
Leadership Development
Professional Mentorship
Camaraderie