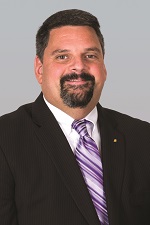 MAPEI has announced the appointment of Dan Marvin to the position of associate director of technical services at MAPEI Corporation. He joined the Technical Services group at the Deerfield Beach headquarters on June 24.

"Dan's presence will give continuity of leadership to the department and will provide fresh input for the attainment of our established goals," said Neil McMurdie, director of research & development for MAPEI Americas. Marvin's first initiative will be to evaluate the strengths of his department and work with his team to produce strategies for continued successful technical support of MAPEI's customers.

Marvin comes to MAPEI with more than 20 years of experience in the flooring and tile industry. He has previously held senior management roles with Florida Tile Inc., Sylvania and Daltile. Marvin is active with industry and standards groups including CTDA and ASTM. He is also the chairman of TCNA's Green Initiative Committee, which recently completed the Green Squared standard for tile and stone installation products.

"Dan's expertise in product development and application, business support systems, technical sales and services, and quality assurance will contribute significantly to the overall success of our Technical Services team," McMurdie said.