Breaking Flooring News
TalkFloor News
Laticrete Supercap Appoints John Forewell as Territory Sales Manager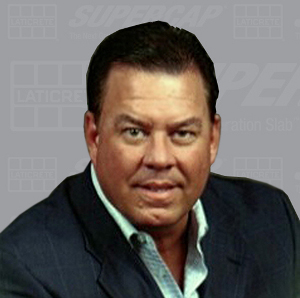 Laticrete Supercap manufacturer of the revolutionary Laticrete Supercap System, has appointed John P. Forewell as Territory Sales Manager for the province of Ontario, Canada.
An experienced professional, Forewell brings 15 years of flooring industry knowledge to Laticrete Supercap, 11 of which he worked for Daltile Corporation as both Commercial Sales Manager and Branch Manager. Additionally, he spent four years at Savoia Canada/Iris Group Spa as an Architectural & National Accounts Manager.
According to John Sacco, Managing Director of Laticrete Supercap, "We're excited to have a professional on board like John Forewell and look forward to his success relative to the company's growth."
Laticrete Supercap is a leading manufacturer of premium self-leveling materials for the building industry. The LATICRETE SUPERCAP System is a timesaving, cost-effective method for finishing new concrete or capping existing slabs that meet or exceed finished flooring tolerances. With a LEED-qualified, low alkali, premium self-leveling, cement-based technology, operated by a patented computer-controlled mobile blending unit (MBU), the Laticrete Supercap System is installed using an exclusive Pump Truck. For more information on The Next Generation Slab, visit the corporate website: www.laticretesupercap.com


I want to hear from you. Tell me how we can improve.