Fall is a time for hot cider and donuts, sweatshirts and bonfires and also new carpet products, both residentially and for commercial applications. Here is a first glance look at some of the new products rolling out for the fall season.
Caress by Shaw: Inspired by Nature
Shaw's Caress Collection is made with the manufacturer's softest Anso nylon to date, and is also enhanced with the company's patented R2X stain and soil resistance system. R2X provides total fiber coverage and protection from the top to the bottom of the yarn to prevent spills from soaking into the carpet. Like all Anso products Caress is Cradle to Cradle certified, and the fiber is recyclable.
Karastan's Silken Eloquence
Looking to build upon the success of SmartStrand Silk by its parent company, Mohawk, Karastan has introduced Silken Eloquence. The offering is not only the softest carpet made by the manufacturer, it includes 40 classic and sophisticated colors.
Mannington Commercial 'Redefines' Modular
Inspired by the rethink of fashion classics for today's projects, Mannington Redefined carpet tile uses a proprietary, ultra-large denier fiber with patented variable twist technology to give the carpet a heavily textured look and feel, while maintaining its commercial grade performance. It is made with Ascend's Ultron 6,6 for superior appearance retention, and resistance to matting and crushing.
A New Day Dawns at Royalty
Camelot, a high-end residential brand as part of Royalty Carpet Mills, is being given a boost this fall with Cassini, Caprice, Aventura and Astratto. The collections feature patterned cut-and-loop designs and will continue Camelot's highly styled and sophisticated point of view. Andrea Greenleaf, the new president and CEO of Royalty, has emphasized the company's commitment to staying focused on today's trends.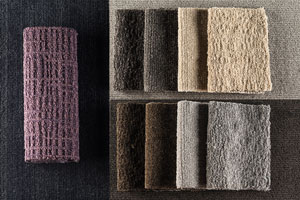 Bentley Goes to the Western Edge
Inspired by the California desert as a place where anything goes, Bentley released the Western Edge carpet tile collection. The designs are rooted in music, art and fashion. The Savage Journey pattern mimics life on the road, while the Hitchhiker pattern emotes the isolation of the road, long and straight. Both styles are manufactured with Invista's Antron Lumena fine denier yarn system and are available in 16 colorways.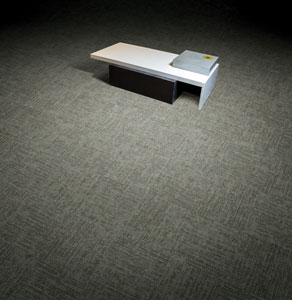 Geologic Influences Impact Masland Designs
The new designs by Masland Contract are filled with strong organic influences and resonate in products such as the Stonework Collection, a trio of measured designs. Travertine, Etched Marble and Quarry evoke the structural elements of the geosphere in their subtle textures.
maslandcontract.com
Milliken Gets Into the Moment
Influenced by the concept of 'art in memory,' photography plays a key role in Milliken's introduction Moment. The collection is a journey through place and time where life is captured in our memory. The four Moment styles—Swept Away, On the Avenue, City Escape and Saturday Morning—are designed to take the buyer on a visual journey.
Mohawk Group Inspired by Everyday Apparel
Denim by the Mohawk Group takes flooring design to a never-before-seen level of versatility with its classic yet comfortable look. From a casual welcome lobby to an upscale executive suite, the collection boasts twill patterns that are appropriate for any setting. All products within the Denim Collection feature the mill's innovative and high-performance Duracolor fiber, which offers inherent and permanent stain resistance.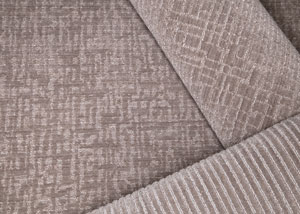 Power Patterns Heat Up PacifiCrest
Dramatic striation created by intense heat in nature has inspired the latest PacifiCrest collection of three dynamic cut loop products: Lava, Molten and Ember. Describing the uniqueness of Ombre coloring used to create the products, Julie Baird, PacifiCrest senior designer says, "We liked that it creates a very natural and beautiful effect by having the gradient shades of color within one yarn."