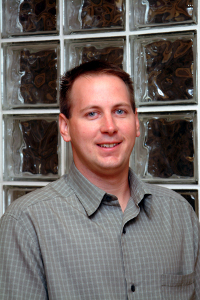 Neil Wenger
Neil Wenger, a 19-year veteran of the hardwood flooring industry, has been promoted to national field sales manager for Mullican Flooring.
Wenger joined Mullican Flooring in 2004 as the northeast regional sales manager after holding sales management positions at Medallion Hardwood, Dean Floor Covering and Bayard Sales.
"Neil has been an integral part of our growth in the last decade and we feel fortunate to have someone of his caliber moving into this position," says Brian Greenwell, Mullican's vice president of sales and marketing. "We have watched him strengthen our position with distributors in the northeast, and anticipate he and his team of regional sales managers will have similar results across the nation."
As national field sales manager, Wenger will manage the company's distribution business for the United States and Canada. He will work with the seven regional sales managers to develop the company's distribution business. Wenger will be the first to hold this position, which was created as a result of the company's consistent growth.
"I have enjoyed working for Mullican and look forward to this new challenge," says Wenger. "Mullican is not only a recognized leader in providing quality hardwood flooring, but a pioneer in the industry. It is an exciting time to be a Mullican Flooring employee."
Wenger resides in Newtown Square, Pa., with his wife, Carol, and their two children, Rebecca and Tommy.
Mullican is headquartered in Johnson City, Tenn., and operates additional manufacturing sites in Norton, Va.; Holland, N.Y. and Ronceverte, W.Va. Mullican manufactures and sells its products via a network of 40 distributors and 5,000 retail stores across the United States and Canada. 
For more information, visit www.mullicanflooring.com.