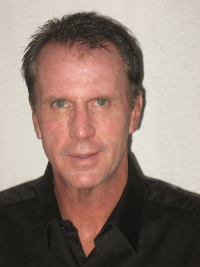 Floor Trends is happy to welcome esteemed industry columnist, author, speaker and inventor, Kelly Kramer as its newest columnist starting with the October issue.
Kramer brings 27 years of industry knowledge to his new column, "The Trusted Sales Advisor," which will be featured each month in Floor Trends and can also be read online at floortrendsmag.com.
"We are proud to have Kelly as our newest columnist," said Matthew Spieler, editor of Floor Trends. "As a retail owner (Kelly's Carpet Wagon in Loveland, Colo.) and sales advisor himself, Kelly has an excellent reputation of speaking the language of dealers. His message of  "Selling Clean" is right in line with the new direction of Floor Trends, which aims to educate and inform retailers, contractors and their staffs on ways to be successful. We firmly believe Kelly will be an excellent addition to the publication."
During his 27 years in the industry, the last 25 have been as a retail sales advisor, as he likes to call it, noting the word "salesperson" carries with it a negative connotation to many consumers.
For the last 22 years, Kramer has been writing to retailers and their sales staff on both the reasons and ways to sell clean and still be profitable. He is a firm believer in listening to his customers and giving them the help they need to create the home of their dreams with products that not only look beautiful, but perform according to the their lifestyle.
Beyond writing for some of the industry's best-known publications, Kramer is the author of two best-selling sales manuals—"Selling Clean in Retail Flooring," and "Stop Selling…Start Winning"—as well as the inventor of The Layout Tool, which helps give added confidence to both the estimator and customer the job is measured correctly, including pattern match. He has also been a featured speaker at numerous industry events including Surfaces.
We encourage you to read his column and provide both him and Floor Trends with your views and comments. We also encourage you to visit his website, kellykramer.com to learn more about his manuals and products.
You can reach Kelly by calling (970) 622-0077 or emailing him at retaileducation@netzero.net. And, you can always contact us at spielerm@bnpmedia.com or (631) 273-2796 with your thoughts and opinions.