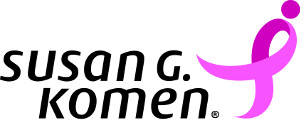 Mohawk Industries is a long-time supporter of breast cancer research. Since 2001, Mohawk has donated more than $4 million to Susan G. Komen through its Specify for a Cure and Decorate for the Cure programs. As a corporate partner, Mohawk has made a commitment to provide ongoing support to Susan G. Komen through its corporate donations and additional contributions based on carpet and carpet cushion purchases made by Mohawk's customers. The goal of both programs is to help spread awareness about breast cancer and the importance of investing in Komen's work to end this disease. 
To reinforce this commitment during National Breast Cancer Awareness Month, Mohawk is launching a series of web campaigns to increase awareness of its commitment to breast cancer research and generate positive customer engagement. Throughout the month of October, the following digital programs will be in place: 
• All Mohawk-branded websites, including MohawkFlooring.com, Karastan.com, MohawkGroup.com, Durkan.com and MohawkHome.com, are executing a site "Pink Out" starting October 1st. Each brand's website will feature pink elements to demonstrate Mohawk's total company commitment to Breast Cancer Awareness month. 
• Mohawk Group is implementing a Pink Day on October 25th, encouraging all internal associates and customers to wear pink and post images to Instagram with the hashtag: #specifyforacure. 
• Mohawk Flooring is executing a Facebook "Survivor Spotlight Video Contest" by encouraging consumers to nominate the breast cancer hero in their lives for a Dream Room Makeover. A Mohawk panel will select approximately 10 Video Finalists to post on our Facebook page and invite sharing and voting.
• Starting October 1, Karastan is implementing a "Breast Cancer 'Live Beautifully' Pinterest Contest". Consumers will be asked to create a Karastan "Live Beautifully" board on Pinterest including the Karastan Breast Cancer badge, 5 Karastan room scenes and 15 elements of their Dream Room to be eligible to win a Karastan bound carpet plus a $250 donation to a Breast Cancer charity of the winner's choice.
"Breast cancer affects so many people around the world, and Mohawk and our retailers are committed to the cause. We encourage all of our valued retailers to build on what we have planned in October to spread awareness," said Mollie Surratt, Mohawk's senior director of public relations and content. "We have accomplished so much in the past twelve years together, and there is still work to do until a cure is found. Mohawk is proud to lead in the industry in breast cancer research and awareness."  
"We are pleased to again have the support of Mohawk Flooring this October," said Dorothy Jones, vice president of marketing at Komen. "Funds raised through this partnership make a critical difference in the lives of women and men facing breast cancer."
For more information, visit MohawkFlooring.com/Komen.