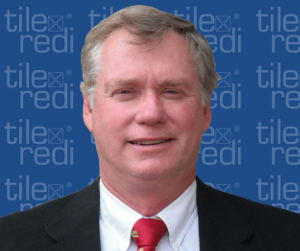 Tile Redi, manufacturer and marketer of leak-proof, tile-able one-piece shower pans and related products, has announced the appointment of John Stenicka as the firm's new regional sales manager.
"We couldn't be more pleased," stated Farrell Gerber, Tile Redi executive vice president of sales. "John brings a wealth of industry knowledge and proven professionalism to our team. With him onboard, we know we'll be even more successful."
Stenicka comes to Tile Redi from Quick Drain USA, where he was a senior sales account manager, calling on "the entire bandwidth of construction," which included building owners, construction managers, general contractors, subcontractors and architects & designers. At Tile Redi, he will be calling on a similar list of professionals, focusing on "vertical construction" projects such as hotels, hospitals/healthcare facilities, multi-family and more.
"I'm delighted to be with Tile Redi," commented Stenicka. "Not only does the firm offer cutting-edge products which perform at optimal levels providing strong solutions for building projects. This is a company with a proven track record that has shown significant growth, even through the recession. It's great to be part of a very successful, winning team."
Tile Redi's patented and UL-listed shower pans and other innovative tile ready products are manufactured as pre-formed, one-piece shower modules. Shower pans are complete with fully integrated drains, curbs and splash walls. Each leak-proof and mold-free unit is pre-pitched for easy drainage and immediately ready for tile. By solving water intrusion problems, Tile Redi shower pans inhibit the growth of mold and mildew.