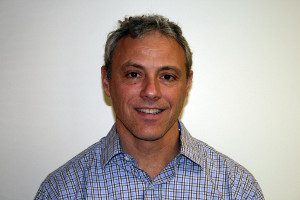 Thomas Ricciardelli, president of SelecTech
SelecTech recently announced a representative agreement with ProSpec Solutions. Based in Westborough, MA, ProSpec Solutions will take on the role of SelecTech's outside sales representative for the New England commercial flooring market.
"Our products are made of 70 percent recycled materials and are 100 percent recyclable. We wanted to work with a manufacturer's representative familiar with selling green commercial flooring products. Tom Connors and the team at ProSpec Solutions sell a number of green flooring products and we felt it would be a good match for our FreeStyle flooring products," said Thomas Ricciardelli, president of SelecTech, Incorporated.
In addition to largely being made of recyclable material, SelecTech's FreeStyle flooring products are 100 percent recyclable. Utilizing a breakthrough interlocking technology, FreeStyle products completely bypass the need for adhesives and floor prep to install or replace flooring. This dramatically reduces installation times because old flooring can be left in place and machinery and furniture do not have to be completely moved or removed for installation.
"The New England market is known for technology. The FreeStyle products, will be particularly attractive to biotech, healthcare industries, and other high-tech industries here in New England," said Tom Connors, president and founder of ProSpec Solutions.
To learn more about SelecTech products visit http://www.selectechinc.com. For information about ProSpec Solutions, visit their website at www.prospecsolutions.com.