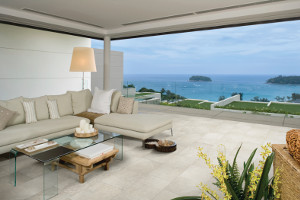 Mediterranea's new Ocean Drive series is inspired by South Beach and its Art Deco heritage with the sophistication of the Italian Riviera.
The series is available in four trend-setting colors: Beach (Beige), Palm (Walnut), Shell (Taupe/Grey) and Wave (Charcoal).
Ocean Drive is available in three sizes: 12" x 24", 18"x18" and 13"x13" with matching bullnose trim and 2"x2" mosaics.