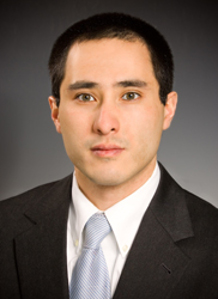 Ryan Micklus has joined Creative Materials Corp. as executive vice president. In this newly created role, Micklus will lead the Management teams in support of the company's strategic growth initiatives.
Creative Materials Corp. is a supplier of  porcelain tile, brick, stone and paver products to commercial construction projects throughout North America
"As we continue to grow our National Account and Regional Divisions, Micklus will play a key role in overseeing all areas of corporate development," said Don Kellish, president of Creative Materials Corp. "Ryan's extensive experience assisting companies with strategic growth initiatives nicely complement our existing leadership team, and we look forward to his contributions as we further execute on our growth strategy."
Most recently, Micklus served as special counsel at Damon Morey, a regional law firm with offices across Upstate New York, where he specialized in mergers and acquisitions, venture capital and private equity, business and financial transactions, and general business counseling. Micklus also spearheaded initial development of the firm's Albany office, with an emphasis on expanding his firm's existing client base as well as strengthening the firm's brand recognition in the Capital Region.
Micklus holds a Juris Doctorate from the State University of New York at Buffalo Law School, where he graduated Cum Laude as well as earned the Adolf Homburger Law Alumni Association Award, and the ABA-BNA Award for Excellence in Labor and Employment Law. Micklus also holds a Bachelor's Degree in Economics from Cornell University, graduating Magna Cum Laude.