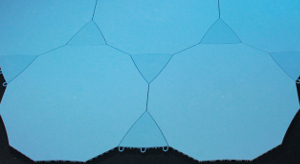 Action Floor Systems introduces the Action QuickCourt performance modular sports floor system featuring fast and easy installation with interlocking high impact polypropylene sections, a stable surface and shock-absorbing underlayment for players' safety. The environmentally-friendly Action QuickCourt tiles are comprised of 12-sided main sections, offering a flatter, more uniform playing surface. Three-sided connectors expand and contract to compensate for court temperature variations which maintain the flat surface. Action QuickCourt floors are not affected by water or humidity and will not rot, blister or peel. They are ideal for a variety of sports including basketball, inline hockey, volleyball, and aerobics. 
Action Floor Systems manufactures a wide selection of high-performance hardwood sports floor systems, and also offers Action Herculan polyurethane synthetic systems, Action RexCourt vinyl sheet, Action ReFlex recycled rubber flooring products, and the patented Action AirRide floor cover systems. 
Action Floor Systems has been certified as a Carbon Negative Footprint provider following a Life Cycle Assessment conducted by the University of Wisconsin and Carbon Clear, an international independent auditor of manufacturing carbon profiles. Action Floor Systems is the only Maple Flooring Manufacturers Association (MFMA) member to receive this independently audited accreditation. 
For more information visit www.actionfloors.com