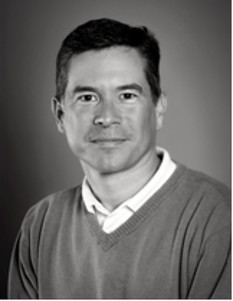 Surya, manufacturer of area rugs and home accessories, has named Tom Etheridge vice president of the company's hospitality division. In his new role, Etheridge will manage the brand's sales, marketing and product direction for the hospitality sector. 
With 15 years of hospitality textiles experience, Etheridge brings to his new position an intimate knowledge of the factors driving today's hospitality industry. In 1999, he founded RidgeBrook Rugs, a domestic manufacturer of tufted bath rugs for the hospitality industry and, in 2001, merged RidgeBrook with Lacey Mills, where he continued to supply rugs to the hospitality market. 
"The design and quality of Surya's products is unmatched," said Etheridge. "As the trend towards focused branding continues to gain momentum in the hospitality industry, Surya has the diverse product mix and custom capabilities necessary to be a true partner with the hospitality design community. The vast majority of our current product line meets or exceeds standard industry testing requirements, and we will continue to develop fresh and relevant rug designs, decorative pillows, art and mirrors that support the evolving needs of hospitality design." 
With more than 4,000 unique designs, Surya offers a large area rug assortment in the home accessories market, including a vast array of mansion sizes and custom options. An expansive and seamlessly coordinating product selection, along with dynamic search tools and continuous access to real-time inventory at surya.com, makes it easy for designers and purchasers to specify products, simplifying the design process. 
"His deep understanding of the hospitality industry and rug design coupled with his tenacity, strategic insight and leadership skills will be will be instrumental in guiding Surya as we further expand into this new and exciting market,"  said Satya Tiwari, president, Surya
"As the industry trends towards hard surface flooring with rugs, we are committed to providing the products and services necessary to be the number one source in this category. We are not a residential company with a passing interest in this segment. We are here to stay," added Etheridge.