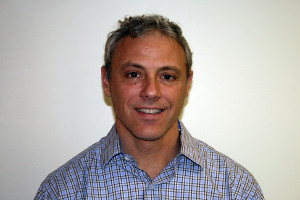 Thomas Ricciardelli, president of SelecTech, Inc.
SelecTech recently announced a representative agreement with Spartan Surfaces.
Based in Forest Hill, Md., Spartan Surfaces is a sales and consulting group specializing in commercial flooring alternatives. Spartan Surfaces offers sales and marketing solutions in the Atlantic Coast and Midwest regions.
"[Spartan Surfaces']  knowledge and breadth of coverage will be extremely beneficial in bringing the uniqueness of our products to markets where, pardon the pun, we have barely scratched the surface," said Thomas Ricciardelli, president of SelecTech, Incorporated.
SelecTech's FreeStyle ESD flooring products are made using recycled material and are 100% recyclable. Utilizing a breakthrough interlocking technology, FreeStyle products bypass the need for adhesives and floor prep to install or replace flooring. This reduces installation times because old flooring can be left in place and machinery and furniture does not have to be completely moved or removed for installation.
"We feel the FreeStyle ESD products, which create a static-controlled environment, will be particularly attractive to our clients that utilize electronics and sensitive data like electronics manufacturing, communications, aerospace, biotech, healthcare, and other high-tech industries," said Meredith Powell of Spartan Surfaces. 
To learn more about SelecTech products, including the FreeStyle and FreeStyle ESD flooring products, visit http://www.selectechinc.com.