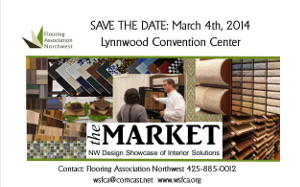 Registration is now open for the Market flooring trade show, being held March 4, 2014.
The Market will be held in the Seattle at the Lynnwood Convention Center and will feature vendors offering the latest products and services.
Contact the Flooring Association Northwest at (425) 885-0012 or info@flooringassociation.org for more information.