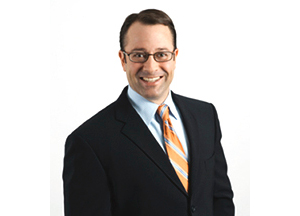 Bostik has promoted Scott Banda to director of marketing for its Consumer and Construction Business Unit. In this new role, he will direct the product management, marketing communication and strategic partnership efforts for the business unit.
Banda has served in a variety of roles with increasing responsibility over his 10 years with Bostik. Starting his career as a product manager, he has managed the business unit's soft flooring and tile and stone categories as well as created Bostik's urethane grout initiative and its Consumer Products Group in North America. Since 2011 he has managed the marketing function as well as the Consumer Product Group and played a key role working with the company's European affiliates to bring new technologies to North America. 
"Scott is a tremendous example of what can be accomplished through perseverance, hard work and innovation," said Mike Jenkins, business director of Bostik.'s Consumer and Construction Business Unit. "He has been a key leader in our business' continued growth and success. I am confident that he will continue to be a positive influence on our division's future." 
Banda earned a bachelor's degree in marketing from Bentley University of Waltham, Mass. and an M.B.A. from Northeastern University of Boston. He also holds a Certificate in Sustainable Design from Boston Architectural College and is a U.S. Green Building Council LEED Accredited Professional. Prior to joining Bostik, Banda served in various sales, marketing and product development roles in both startup companies and large specialty chemicals corporations such as Henkel Loctite, ITW, Courtaulds Aerospace and Ecolab.