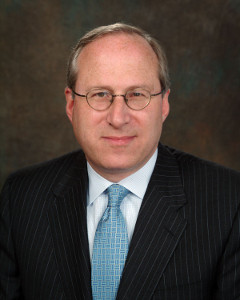 Ron Kass
Ron Kass has been promoted to president and COO of Hunter Douglas.
Kass will continue to report directly to Marv Hopkins, who is being promoted to chairman in addition to his ongoing role as CEO. 
"Hunter Douglas and I are most fortunate, indeed, to have an individual of Ron's high caliber and outstanding record of performance to take on this new and larger leadership role for our great company," said Hopkins. "I have no doubt he will help lead Hunter Douglas to even higher levels of excellence in the months and years ahead."
Kass, who first joined Hunter Douglas in 2005, currently serves as president of both the Hunter Douglas Design Products Group and the Independent Fabricator Group of companies and as executive vice president of marketing, where he guides and directs all brand marketing, advertising and communications for the Company.  "It is noteworthy that each of these important organizations has, under Kass's intelligent and inspired leadership over the past several years, significantly improved its overall performance and results," said Hopkins.
In addition to his day-to-day responsibilities as COO, Kass will work closely with Hopkins and his Corporate staff, together with key Hunter Douglas managers and their organizations, to identify opportunities, establish objectives and develop effective plans and strategies to achieve the near and longer term goals of the Company.
Kass came to Hunter Douglas after serving as president and CEO of The Robert Allen Group, a leading U.S. fabrics company in home furnishings, where he was successful in leading that organization to the top of its industry in customer service and financial performance. Prior to Robert Allen, he worked for 13 years at Knoll, a world leader in office and residential furnishings, and held key management positions, including VP of product management, senior vice president of marketing and president of Knoll Europe. 
Ron Kass graduated from Brown University in 1978 with a degree in Economics and subsequently earned an MBA from Harvard Business School in 1980.  He and his wife, Terry, together with their son, Benno, live in New York City.
Regarding Hopkins, Ralph Sonnenberg, chairman and CEO of Hunter Douglas N.V., said, "I am pleased to announce the promotion of Marv Hopkins to chairman of Hunter Douglas North America, effective January 1, 2014, in addition to his ongoing role as CEO.  As president and CEO of Hunter Douglas North America for the past 19 years, Marv has provided superb leadership and achieved outstanding growth and success for the Company, and I am confident he will continue to do so in the years ahead."
Hopkins began his career with Hunter Douglas in 1986 as president of the new Window Fashions Division in Broomfield, Colo., where a steady stream of proprietary, award-winning products were introduced, including Duette honeycomb shades, Silhouette window shadings and Vignette Modern Roman Shades. These and additional products developed and introduced by the Company since he became president and CEO in 1995 have catalyzed the industry, transforming window coverings from a functional commodity into a dynamic fashion and design statement. 
Hopkins and his wife, Collette, live in New York City.  They have four children and nine grandchildren.