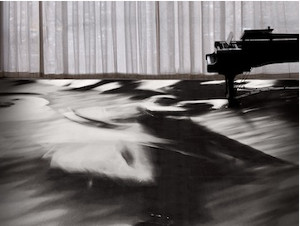 Milliken's Moment collection was recently named hospitality flooring winner for the Interior Design 2013 Best of Year Awards. The awards program honors outstanding products and projects within the architecture and design industry across multiple categories.
"We aim to do good in every aspect of our work and create new ways to help our customers create enhanced experiences with flooring. We believe that good design should make the life a little easier, the world a little more beautiful, and life a little more inspiring," said Barbara Haaksma, vice president of design and marketing for Milliken's global floor covering division.
Designed by Kristin Gruenefeld, the Moment collection was influenced by the concept of 'art in memory.' Photography plays a key role in the design, as the collection is a journey through place and time where life is captured forever in our memory – awaiting recall.
Each image for the collection was carefully selected to reflect the energy, dramatic impact and scale, which occur naturally in large public spaces. As the nuances of the collection are revealed, the movement of line and shape bring the beauty of motion to life in an almost cinematic way.
The four Moment designs – Swept Away, On the Avenue, City Escape and Saturday Morning – take the visitor on a visual journey, while transitioning from public and interactive spaces to increasingly private, undisturbed areas. A wide range of varying gray tones keeps the focus on the movement within the design and allows the viewer to create their own journey through the space.
Moment is PVC free and manufactured by Milliken, a carbon negative carpet company that meets aggressive goals, including zero waste, carbon negative and green energy initiatives.  Additionally, the collection contributes to LEED and other green building certifications.
Available in broadloom and tile, these image-based designs are comprised of colors and dimensions not typically seen in conventional carpet. Milliken offers unique printing capabilities that are required to properly execute large-scale patterns on modular carpet tile, which is especially useful in hospitality applications. Milliken's Millitron printing technology allows each tile to be printed individually in registration - to reflect the custom design as it was intended. This capability allows for a range of design aesthetics and scale not achieved with other technologies.