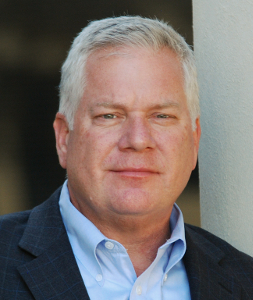 James Tyrone
Intertech Commercial Flooring, providing installation and maintenance throughout Texas and the Southwest, has named James Tyrone as vice president of operations in the Dallas/Fort Worth division.
With the addition, Rocky Griffith, who has been in the position since 2011, will transition into the position of senior project manager with primary focus on managing the division's key accounts.
Tyrone is a seasoned veteran of the commercial construction industry. He has 28 years' experience in senior project management, most recently with U.S. Concrete's Aridus division where he was national sales manager. There, he was responsible for marketing, sales, training and execution of Aridus projects and led a network of sales reps across the U.S. Previously, as sustainability development manager/account manager for U.S. Concrete, he gained extensive experience in complex concrete installation issues including moisture mitigation, the use of fly ash as part of project mix designs, and green construction practices and management. 
Before joining U.S. Concrete, he was director of business development with Southwest Building Concepts and director of business development/project manager with the Rowland Companies in Dallas/Fort Worth, where he worked primarily on projects in the health care and religious markets. He studied construction management at Louisiana State University and earned his bachelor's degree from Houston Baptist University.
"James brings an impressive scope of experience to our management team, as we endeavor to be proactively involved in the entire process of constructing world-class flooring-- from the slab up, through all of the finished wear surfaces, including access flooring and maintenance," said Bill Imhoff, Intertech Commercial Flooring president/CEO. "In addition, Rocky Griffith's contributions in our Dallas/Fort Worth office have been considerable, including enhancing our service to clients and adding key talent to the organization. This transition enables Rocky to concentrate on his core strength of business development and account leadership."
"Together, these staffing changes deepen our bench strength in offering superior products and services as we strive to be the full-service flooring contractor of choice for the architecture, general contractor and design community's most demanding projects," said Imhoff.