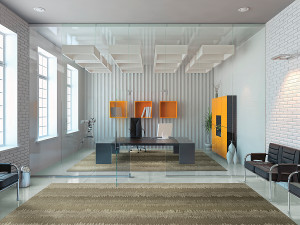 Masland Contract's collection of area rugs, Elevate, showcases the natural beauty of New Zealand wool and is ideal for commercial interior design. 
The collection offers eight distinctive patterns, expressed in four contemporary color options, all defined by gradation in hues and lustrous textures. With the durability and performance benefits of New Zealand wool's inherent qualities, the rugs meet ADA specifications and allow specifiers to incorporate eco-conscious design elements into current projects.
Subtle style is the hallmark of the Elevate collection. Geometric rhythms pulsate in Lines II, Urban Grid, Seville Row and Structure, while linear patterns are echoed in the visual textures of Lumiere and Progression. The movement found in Concentric's design and the waveforms reflected in the Assimilate style offer positive energy befitting current up-tempo commercial environments.
Designers may choose from three standard rug sizes, with custom sizes available on demand.