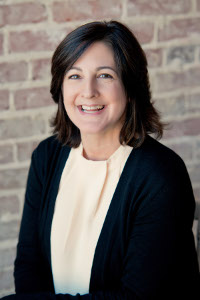 Ginger Gilbert has joined J+J Flooring Group as director of business development for the corporate and hospitality segments.
A seasoned veteran with 11 years in the flooring industry and nine years as an interior designer, Gilbert will identify and drive inventive marketing, product design and sales programs to create holistic segment strategies and capture market share for the Invision and Kinetex brands.
Gilbert previously held roles in the flooring industry including global creative director of commercial brands, design manager of healthcare, education and government, and color development coordinator. Gilbert worked as a senior interior designer for Taylor & Associates Architects, Newport Beach, Calif., and an interior designer for FKP Architects, Houston.
"Ginger brings strong experience, skills and drive to J+J," said Ross Leonard, J+J Flooring Group vice president of marketing. "Her work in interior design, product design, sales support and marketing will be a valuable asset in elevating recognition of J+J as a product, solution and thought leader within the corporate workplace and hospitality segment."
A graduate of the Art Institute at Bauder College, Arlington, Texas, Gilbert now resides in Calhoun and is based at J+J Flooring Group's Dalton headquarters.