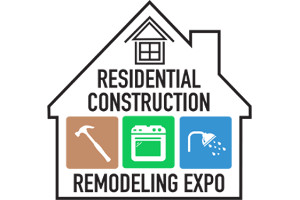 The Greater Atlanta Home Builders Association (GAHBA), The American Institute of Architects Georgia (AIA Georgia), the Atlanta chapter of the National Association of Remodeling Industry (NARI), the Georgia chapters of the National Kitchen & Bath Association (NKBA) and North American Deck and Railing Association (NADRA), Atlanta Habitat for Humanity and Southface's EarthCraft program join international trade show company, NürnbergMesse, to launch the Residential Construction and Remodeling Expo 2014 (RCRE) on Oct. 7- 9 at the Georgia World Congress Center. 
It's the first show of its kind to engage such an in-depth and broad spectrum of construction industry groups. "Every association has been in a silo just trying to survive the economy," said Ryan Taylor, AIA Georgia. "RCRE is a great opportunity to share best practices and share what we've learned as the economy picks up. It's also a great chance for us to get together to see who is still standing?" 
Taylor is one of the industry representatives serving on the RCRE advisory council that is helping pick the best combination of exhibitors, speakers and education sessions – and helping promote RCRE to his members. Michael Turner, representing the Greater Atlanta HBA on the council, says RCRE will give construction professionals a chance to "catch up." 
"We're seeing some of the older companies that went dormant – they're coming back," said Turner. "They need to figure out how to do business today as opposed to their experience of four or five years ago. There have been dramatic changes from the regulatory and legislative side of the business." 
Wally Lewis, presenting NARI on the advisory panel, advocates training sessions on building envelope strategies, green building integration and changes to the code. "This industry lags behind other industries - quite a lot," said Lewis. "There's a big need for education in our industry and RCRE is going to give us an opportunity to provide some of that much needed education." 
NARI Atlanta members along with the other trade and professional organizations partnering with RCRE will be eligible for discounts on booth space, conference and exhibition hall registration. For additional information on RCRE visit http://www.rcrexpo.com. 
The Residential Construction and Remodeling Expo is the only significant national trade show and education conference for the residential construction and remodeling industry to be located in the Southeast for 2014. The Expo will debut at the Georgia World Congress Center in Atlanta on October 7 -9, 2014 and will feature more than 250 exhibitors and educational sessions.