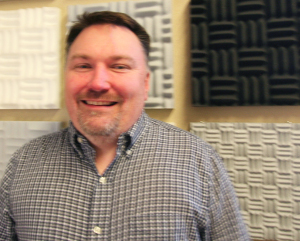 David Ingersoll has been named Acoustical Solutions (ASI) general manager.
15-year architectural acoustics veteran Ingersoll brings his expertise in sales, operations management, and business development to his new role of general manager of ASI.
Ingersoll began his career with the industry leader in soundproofing and noise control as sales manager, a position he held for 12 years. Ingersoll was responsible for generating leads as well as for the training and support of the entire inside architectural sales team. During his tenure at ASI, sales revenue grew by 400% and the number of salespeople increased more than three times over.
After helping maximize sales potential at the ASI headquarters, Ingersoll was assigned the position of director of business development & operations, with his responsibilities focused heavily on geographical growth. Within a year of filling this new position, Ingersoll oversaw the opening and success of ASI's first outside sales office located in Dallas.
Proving himself time and again, Ingersoll begins this year as ASI's general manager and is broadly responsible for leading the company's sales, marketing, operations and financial resources for growth and profitability. He also serves as a senior member of the company's leadership team setting corporate plans and strategies.
"As sales manager, David provided the best service to his external customers, always putting the customer's needs before his own, and ensuring that each client he worked with was highly satisfied with the end result," says Michael Binns, president of ASI, "I'm proud to have David as an integral part of my leadership team at ASI".
In 2014, Ingersoll will be heavily focused on the growth of ASI as a whole, expanding acoustical product offerings, market segments, and personnel.