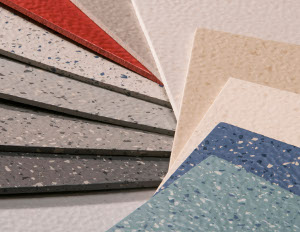 nora systems' new norament xp rubber floor covering is durable and ideal for high-impact workspaces like operating rooms, emergency departments and cGMP facilities.
"The increased surface density and impact resistance of norament xp help eliminate unsightly chipping and travel path wear, which means even heavy rolling equipment, such as large carts or patient beds, will not cause long-term damage," explained Amy Bostock, global brand manager, nora systems GmbH.  "And underfoot comfort, paired with noise-reducing properties, means the floor contributes to a more comfortable and quiet environment, which can lead to a healthier and more productive staff."
In addition to impact and stain resistance, norament xp offers the following attributes:
 *   Easy maintenance and reparability for a consistent clean look
 *   Ergonomic for walking and standing
 *   Absorbs rolling traffic noise
 *   Slip resistance in compliance with OSHA requirements
norament xp is available in 3.5mm tiles and 13 standard colors. The floor's hammered surface features a confetti design that complements other nora products.
For more information, visit www.nora.com/us/norament-xp