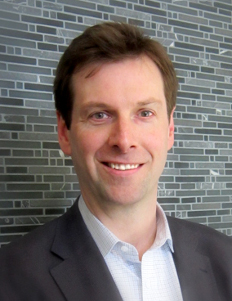 Peter Thomson
Nuheat Director of Sales, Peter Thomson has been promoted to vice president of sales, effective Feb. 5. Thomson has grown with the company for 11 years and is well-recognized within the industry as a veteran of sales implementation.
"We are fortunate to have Peter as a leader on our team. His passion and energy for our business is infectious and his deep desire to always do more is an inspiration for the sales team and the rest of us at Nuheat," says Kevin McElroy, president of Nuheat.
Thomson's responsibilities were increased to include all North American sales operations at the beginning of 2013. Under his leadership, the sales department consistently surpassed sales targets. The sales team at Nuheat has brought the leading manufacturer of radiant heating solutions to hit a new record high in sales –an upwards momentum of double-digit growth. 
"It's an optimal time for the floor heating industry. As the U.S. housing market recovers, we're seeing more North American consumers become aware of using floor heating as a smart heating solution," says Thomson, when asked about his contribution to the rapid growth of sales in 2013.