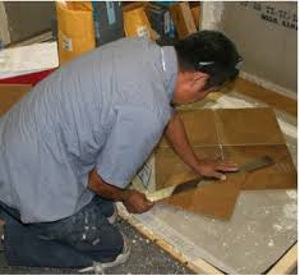 The National Tile Contractors Association (NTCA) has announced that those attending NTCA workshops may be able to earn one free year of NTCA membership. Additionally, attendees will be entered to win an all-expenses-paid trip to an industry-specific event.
"Any attendee at a 2014 free NTCA workshop is eligible to win a free one year membership. If they are already a member of NTCA and have paid their 2014 statement, they will have the 2015 year credited to them," stated Bart Bettiga, executive director. "One winner will be announced at the end of the workshop.There is a lot of excitement going on within our industry; we think this very special free membership program will add to that." 
Additionally, tickets will be distributed to attendees at each workshop for a chance to be entered into a drawing for either an all-expenses-paid trip to Total Solutions Plus 2014, which is being held in San Antonio, Oct. 25-28, or to an all-expenses-paid trip to Coverings 2015, slated to take place in Orlando, Fla., April 14-17, 2015. One name will be drawn at each workshop and entered into the travel contest. 
The winner of the Total Solutions Plus Trip will be drawn at the end of August. The winner of the trip to Coverings 2015 will be announced at Total Solutions Plus.
For more information, contact Bart Bettiga, NTCA executive director at bart@tile-assn.com, via telephone at (601) 939-2071, or visit www.tile-assn.com.