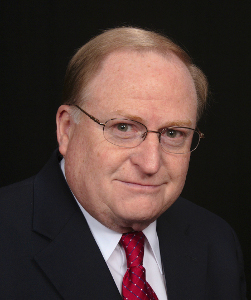 South Mountain Hardwood Flooring has appointed Jack Bostwick as national sales manager.
A long-time wood flooring industry veteran, Bostwick was Bruce Hardwood Floors' first national training director. He was the force behind building Bruce's national training center in Nashville, TN in 1987, launching several initiatives to train and educate distributors, retailers and flooring contractors throughout North America. He served as National Sales Manager both for Basic Coatings and the professional floor finish division of Rustoleum. Additionally, he was Vice President of Wood Flooring Sales for LD Brinkman, during the period when it was the largest floor covering distributor in the nation. For the last five years, Jack has been VP of Sales and Marketing for WE Cork.
"Private label products are critical to the success of every flooring distributor in today's market. WEGO/SMHF offers hundreds of international and domestic wood flooring products. This allows distributors to customize a mix of flooring to meet their individual market needs," said Bostwick. "Very importantly, WEGO's financial strength allows for deep inventory stateside, providing a reserve for distributors along with facilitating a formula for success and strong partnership." 
Bostwick will report to John Salvador, vice president of sales and marketing, managing distribution throughout North America. "We couldn't be more pleased having a seasoned wood flooring professional like Jack Bostwick on staff. And, have no doubt he will further accelerate and grow the successful sales and customer service programs we are currently offering," said Salvador.