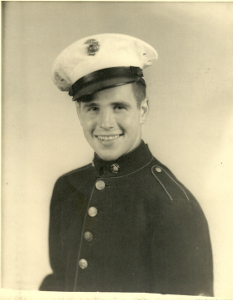 William Francis Bane, founder and innovator of the Bane-Clene carpet cleaning system, passed away Feb. 20 after a brief battle with cancer. He was 86.
Born June 25, 1927, he graduated from Cathedral High School here, and then enlisted in the Marine Corps to help defend his nation during World War II. Bane also volunteered and participated in the Korean conflict. 
Bane started The Wm. F. Bane Company on Feb. 4, 1962 after seeing a need for janitorial services in his community. The company grew and in 1967 added a commercial and residential carpet cleaning division. Recognizing the success of this aspect of his business, he divested the janitorial service division and focused the fledgling firm entirely on carpet cleaning.
His entrepreneurial spirit and innovation led him to produce the truck mounted carpet cleaning machine in 1970, for which he later received a patent for the unique design and application. Dedicated to his vision, in 1974 Bill launched Bane-Clene Systems, focused on the production and sale of carpet cleaning equipment, chemicals and supplies. The service and supply divisions were incorporated into one entity, Bane-Clene Corp. in 1980. The successful firm that Bane began in 1962 celebrated its 52nd anniversary this year, with Bane still active as board chairman.
William Bane Jr, president of the company, said his father "left an amazing legacy for those that follow him. Whether in private, professional, or civic endeavors, he was a successful leader with vision and motivation to follow through on his dreams. He will be greatly missed by the thousands of friends, associates and acquaintances he leaves behind, but most of all by his dedicated family who has remained with him throughout his prominent life."
Bane was an active civic leader and lifelong resident of Indianapolis, serving as president of the Meadows/Fall Creek Civic League. He worked tirelessly to promote the area and later achieved an Enterprise Zone designation, which opened up business opportunities for others in the area. He was also an active member of American Legion Post #3 where he served as its commander.
Bane is survived by Elizabeth, his spouse of 67 years; sons Bane, Jr. (Denise Pettigrew), Donald Allen (Linda Faye), several grandchildren and great grandchildren.
In lieu of flowers the family requests contributions be made to the St. Augustine's Little Sisters of the Poor, 2345 West 86th Street Indianapolis, IN 46260.