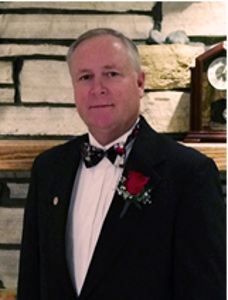 Steve Olsen will join Capel Rugs as manager of sales for Iowa and Nebraska.
Olsen has established himself in his sales territory through a commitment to integrity, hard work and a flawless attention to detail. He joins Capel with an impressive portfolio of contacts, many of whom he's maintained relationships with for more than three decades. Olsen provides a high level of service to retailers, with the support of his wife, Jerri, who manages his office.
"Steve's ability to develop and foster relationships that span 30 years serves as a testament to his steadfast commitment to our industry," said Allen Robertson, vice president of sales for Capel Rugs. "Steve will expand our reach and enhance our customer service efforts in both Iowa and Nebraska."
Olsen began his career with Keller Furniture, where he sold more than 80 retail brands and was an eight-time top producer with nearly $2 million in annual sales. During his time with Keller, Olsen was named "Salesman of the Decade" (1990-99). Olsen has since worked with Palliser/EQ3, Montage Furniture Services, Philip Reinisch Co. and Marshfield Upholstery. Olsen earned a Rep of the Year award in 2002, and he maintains his commitment to high-level sales with increased volume each year.
Olsen is based in Cedar Rapids, Iowa, where he resides with his wife. He has two adult children.