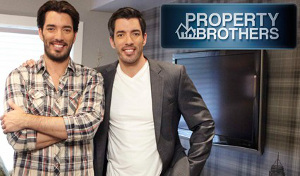 Dal-Tile has signed on as tile provider for the upcoming season of HGTV's hit series "Property Brothers."
The show's hosts, Drew and Jonathan Scott, are determined to help couples find, buy and transform extreme fixer-uppers into the ultimate dream home, using Dal-Tile products along the way. In each episode, Drew and Jonathan must convince hesitant homebuyers to take radical risks to complete their ambitious projects on time and on budget.
The new season of "Property Brothers" airs on Wednesday, March 12 at 9 p.m. ET |8 p.m. CT and will feature Dal-Tile's popular Coastal Keystones and Fashion Accents tile collections. An assortment of Dal-Tile products will be featured on every episode throughout the duration of the season.
Dal-Tile products will also be featured on several upcoming episodes of HGTV's "Buying and Selling" and "Kitchen Crashers." Visit HGTV.com for additional show details.