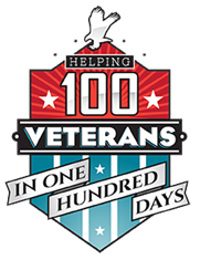 Surya now supports the Veteran Pain Program, an initiative of Minnesota-based BFW Charities that provides medical grants to military veterans to help them access the treatment necessary to relieve chronic pain and move on to lead productive lives.
Through a generous financial contribution to the program's "Helping 100 Veterans in 100 Days" initiative, Surya will enable three veterans to receive therapeutic treatment for three months. 
"Our goal is to help veterans return to their daily routines as quickly and healthy as possible, using the latest medical technologies and best practices," said Doug Huseby, founder of BFW Charities and owner of Becker Furniture World. "In many cases, we've seen veterans who had resigned themselves to a life of discomfort emerge from treatment with significantly reduced pain and renewed hope for the future. We are grateful to Surya for its commitment to help those who have dutifully served our nation live the best lives possible." 
Veterans who meet the program's requirements are awarded a grant that can be used for treatment at The Ultimate Wellness Center locations in Becker or Minnetonka, Minn. A mobile unit has recently been added, giving veterans without transportation the opportunity to take advantage of the program. To date, the Veteran Pain Program has provided treatment to more than 250 Minnesota veterans with service-related disabilities, and Huseby hopes to expand the initiative nationwide. 
"Surya has a longstanding history of contributing to the social and economic welfare of the communities that we serve," said Satya Tiwari, president, Surya. "We have the utmost respect for our nation's veterans and welcome the chance to make a lasting difference in the lives of those who have sacrificed so much for our country and who might not otherwise have access to treatment for their pain." 
To learn more about Surya's other social responsibility initiatives, visit www.surya.com/social_responsibility.