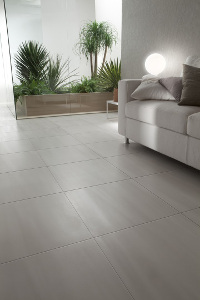 Cooperativa Ceramica d'Imola (Ceramica d'Imola) North America will open a new distribution facility in the Indianapolis area, expanding the company's presence throughout North America.
The expansion demonstrates Ceramica d'Imola's commitment to customer service with a focus on just-in-time porcelain tile inventory. The distribution facility will include inventory for all three of the company's brands – Imola Ceramica, LaFaenza Ceramica and Leonardo Ceramica. 
"Our dedication to serving the North American region has been a strong focus for our entire team," said Thomas Smith, president of Ceramica d'Imola North America. "Now, with a centralized distribution facility, we can bridge the gap between Italian design and just-in-time inventory, making porcelain tile that is high-performing with cutting edge design even more accessible to our customers."  
With Indianapolis as the crossroads to America, Ceramica d'Imola brands will reach customers up to an 800-mile radius in approximately two trucking days, which includes a large percentage of the company's customer population. Steady growth in market segments such as retail, corporate and hospitality result in increased demand of fast installation requirements. With the addition of a centralized distribution center, Ceramica d'Imola is poised to meet those demands providing fast rollouts and quick turn around times. The Ceramica d'Imola brands have strong partnerships throughout the entire North American market, which will continue to inform the company with product demand information as it pertains to style, colors and product collections. Ceramica d'Imola's emphasis on efficient distribution and market-specific inventory is a big step in connecting Italian design and just-in-time inventory.
For more information, visit www.ccimola.net.