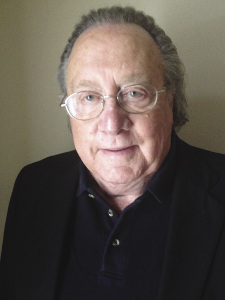 Peter Spirer
Industry veteran, Peter Spirer and two colleagues have purchased hardwood flooring supplier, Max Windsor Floors.
The new company, the Max Windsor Group, will be headquartered in Adairsville, Ga., and will continue to do business as Max Windsor Floors. Previously located in Rancho Cucamonga, the company's California distribution center and offices have been moved to Commerce, Calif.
"Max Windsor is an exceptional brand in the hardwood sector with a customer list which reads like the Who's Who of flooring retailers, a uniquely beautiful line of products and a sterling reputation. The last year was somewhat chaotic for the company, as the ownership decided it was time to sell.  This provided a great opportunity for my partners and me to purchase the franchise," said Spirer.
The company is a hardwood supplier to major retailers across the country. Spirer, who will serve as CEO of the Max Windsor Group, has long been recognized for his innovative approach to product style and marketing flair. His career in flooring spans nearly six decades, during which he was an original inductee into the Floor Covering  Industry Hall of Fame, and served twice as Chairman of the Carpet & Rug Institute (CRI). 
A slate of officers and key managers for Max Windsor Floors includes David Cicchinelli, vice president. of marketing,  Adrian Van Raalten, vice president, Western Region, Brian Wang, vice president of operations, and Amanda Abercrombie, Eastern operations manager.
"We will devise programs to reinforce our commitment to flooring specialty retailers.  Our intention is to be the retailer's most profitable line of wood products. We don't offer our line to Lumber Liquidators or big boxes, and we don't sell to internet dealers. The neighborhood specialty store is Max Windsor's future; we know who's running him out of business, and we will make it a point to see him prosper, at least in the hardwood sector," said Spirer.